Explore Your Artistic Side with Color Me Mine
Thursday, December 18, 2014, 8pm by Leigh Powell Hines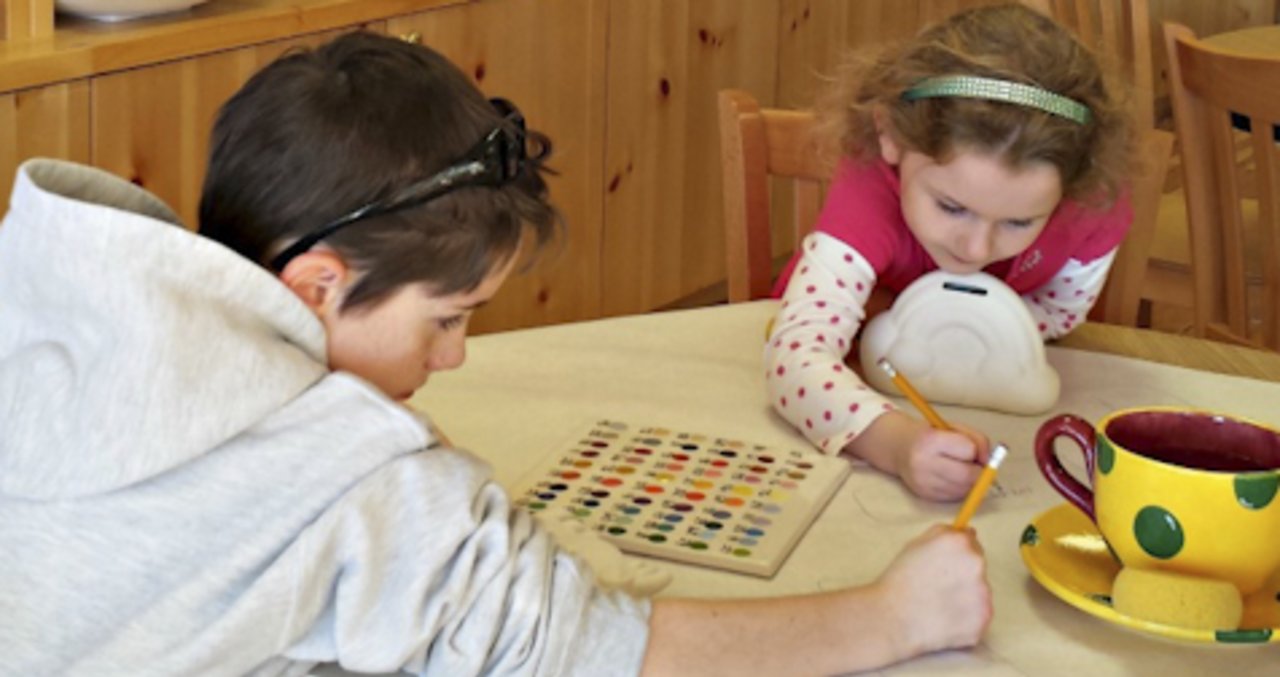 There's a new spot in Cary's Waverly Place that will allow you to put your own dazzle on your holiday gifts this year. Color Me Mine in Cary is a walk-in, paint-it-yourself ceramics studio for painters of all ages.
My children and I stopped in one afternoon and they both wanted to paint.
The setup is easy. You choose from an assortment of ceramics in categories marked on the wall. My daughter chose a rainbow bank from the kid's section, whereas my son chose a reindeer plate from the seasonal section.
You choose about six colors, depending on what you are painting, and then you can get as creative as you want with your design.
For younger children, you may want to start with smaller items because each piece really needs about three coats of paint.
Once you have finished your ceramic, you turn it in, and Color Me Mine will glaze it, fire it and call you when it's ready. This process usually takes less than a week.
You pick it up and you have a gift for yourself that shows your creativity or a gift for a loved one with a lot of handmade love in it.
Color Me Mine has a monthly calendar filled with many activities, including Music Night, Kid's Night Out, Ladies Night and couple date nights. If you are an inexperienced artist, Color Me Mine has stencils and rubber stamps and a design computer with thousands of designs that you can transfer on to your pieces and paint by numbers! Staff will always be there to help you.
There is a painting fee, plus the cost of the ceramic. Special nights usually give a discount on the painting fee, which is usually $6 for kids and $10 for 13 and older.
My kids loved it so much that they are ready to do it again, and I have to admit that I wouldn't mind painting something as well.
Comments