Family Fun: Explore the beauty of floral gardens at J.C. Raulston Arboretum
Monday, May 05, 2014, 3pm by Leigh Powell Hines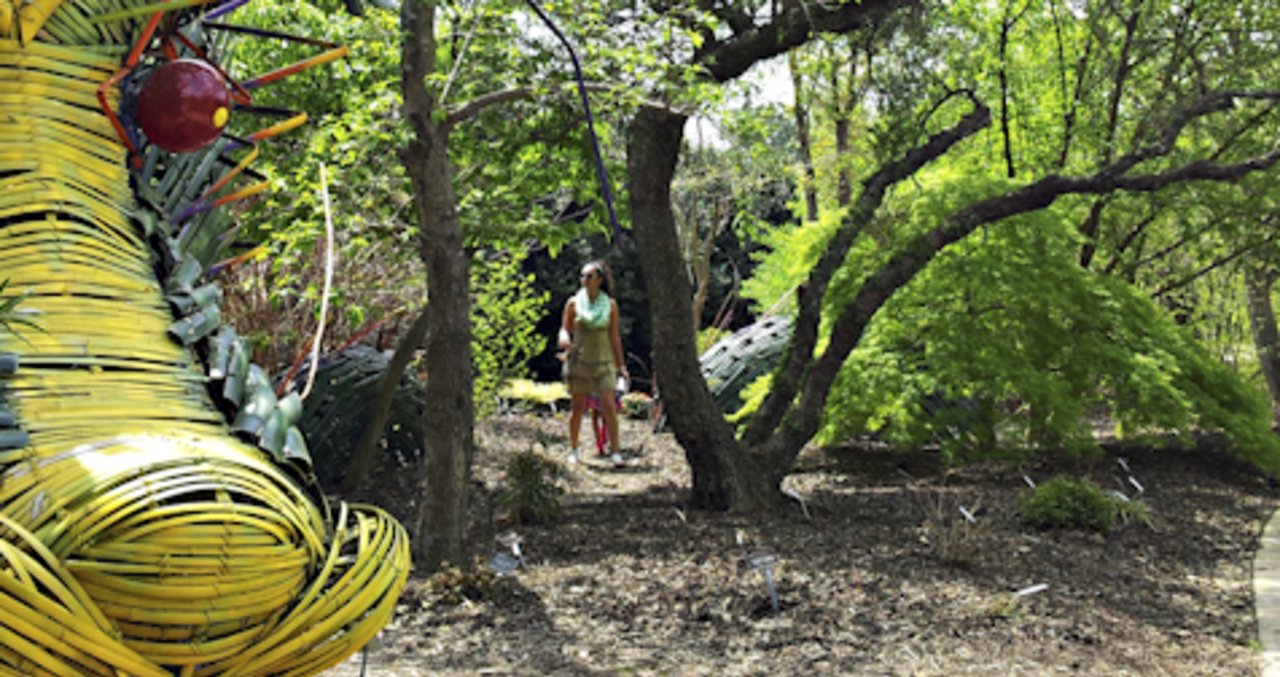 Written by Leigh Powell Hines.
We know children love to be outdoors, and J.C. Raulston Arboretum at North Carolina State University gives your family 10 acres of floral beauty to explore at your leisure. With more than 5,000 plants collected from all over the world on display, you will see a bloom any time of year you go, but the arboretum certainly blossoms in the spring.
With a lot of wide-open spaces and trails to roam, kids can be kids and run off that energy, and perhaps even develop an appreciation for Mother Earth's florals or snap a photo with Sir Walter Snarleigh (pictured below) in the Asian Valley garden.
As one of the largest nationally acclaimed gardens in the Southeast, the arboretum is a top research center for horticulture landscape. The gardens are a living laboratory, and the plants are collected and evaluated in an effort to find superior plants for use in Southern landscapes.
Education is a top priority for the arboretum, and you'll always find workshops, demonstrations and lectures on the event calendar as well as special events for children. Garden Storytime is a popular bimonthly event for children ages three to five with story time, music and a craft for a cost of $5 per child. Be sure to look at the online calendar for upcoming events before visiting.
The J.C. Raulston Arboretum grounds are open every day of the year with free admission except for the first Sun. every May, when the gardens are closed to prepare for its Gala in the Garden. The Bobby G. Wilder Visitor Center and the Ruby C. McSwain Education Center are closed on N.C. state holidays. J.C. Raulston Arboretum is located at 4415 Beryl Rd. in west Raleigh near the North Carolina State Fairgrounds, two miles west of North Carolina State University's main campus.
Comments