Fine Designer Crafts Show Returns Thanksgiving Weekend
Monday, November 24, 2014, 7am by Kristy Stevenson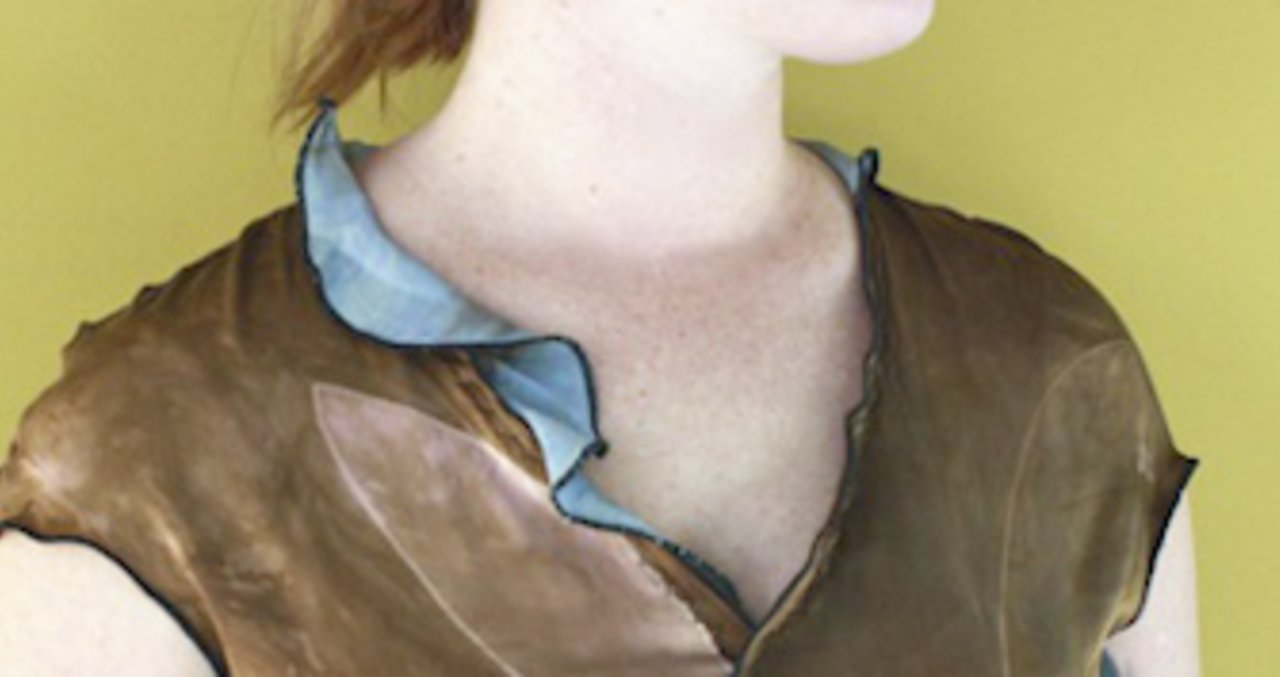 Up for a little (creative) holiday shopping over Thanksgiving weekend? Be that unpredictable gift-giver this holiday season and give truly one-of-a-kind gifts. Find unique items at the North Carolina State Fairgrounds over the Thanksgiving weekend!
Maggie Joynt's ocean jasper bracelet
The 45th Annual Fine Designer Crafts Show, held in the Exposition Center, is a three-day show and sale of crafts including more than 115 contemporary fine craft artists from across North Carolina and the U.S. Presented by the Carolina Designer Craftsmen Guild (CDCG), this family-friendly event is a trusted resource for collectors and the community at large.
A rigorous two-step jury selection process draws emerging and career craft artists who are presenting craft at the highest level and reflecting a mastery of technique and originality of design. Show artists present a striking variety of fine crafts in glass, ceramics, wood, both wearable and decorative fibers, metal, leather, printmaking, photography and mixed media, as well as one-of-a-kind handmade furniture and both precious and semi-precious jewelry. A full list of 2014 artists and images of their work can be found here.
"Whether you are shopping for yourself or your favorite family member who loves local, hand-crafted treasures, you will always find wonderful ideas, gifts and treats," said Amy Etheridge, CDCG executive director. "Meet, talk and mingle with the artists at their booths and ask questions about their process, path to proficiency and more."
Artist Demonstrations:
Sat., Nov. 29, 2014
Roy Underhill, 1pm and 3pm
When You Come to a Fork in the Wood – Take It!
Host of the PBS series The Woodwright's Shop and founder of The Woodwright's School, Underhill explores how the deep structure of nature shapes our built environment.
Jewelry-a-Palooza:
Sun., Nov. 30, 2014
Janet Harriman, 12:15pm
This jeweler will demonstrate folding and forming flat sheet metal into a hammered sculptural ring or bracelet.
Ginger Meek Allen, 1:15pm
This metalsmith and custom studio jeweler will discuss the narrative power of jewelry, share stories of how her clients have used her work to honor their lives and demonstrate the assembly of a contemporary custom locket.
Ben Dyer, 2:30pm
This designer goldsmith will share bench tips he's mastered over his 39-year career as a studio jeweler.
Ginger Meek Allen, 3:45pm
This metalsmith and custom studio jeweler will continue the assembly of a custom narrative locket while sharing tips on how to approach an artist to commission a personal piece of artwork.
Woodwork by Michael Brown
Collectible, handmade works, from artist-designed jewelry to sculptural furniture, are available in a wide price range.
Serving skilled artisans in this guild's tradition for 45 years, the CDCG has grown to include more than 200 members from all over the Southeast and beyond. Annually culminating in a member showcase, the guild honors the skills it takes years to develop; recognizes the depth of knowledge and understanding of materials; and celebrates the individuality, uniqueness and innovation expressed by fine craft artists.
Left header photo: Fiber art by Jen Swearington
Comments