Seven Holiday Cocktails to Sip on in Raleigh, N.C.
Thursday, December 12, 2019, 10am by Tabletop Media Group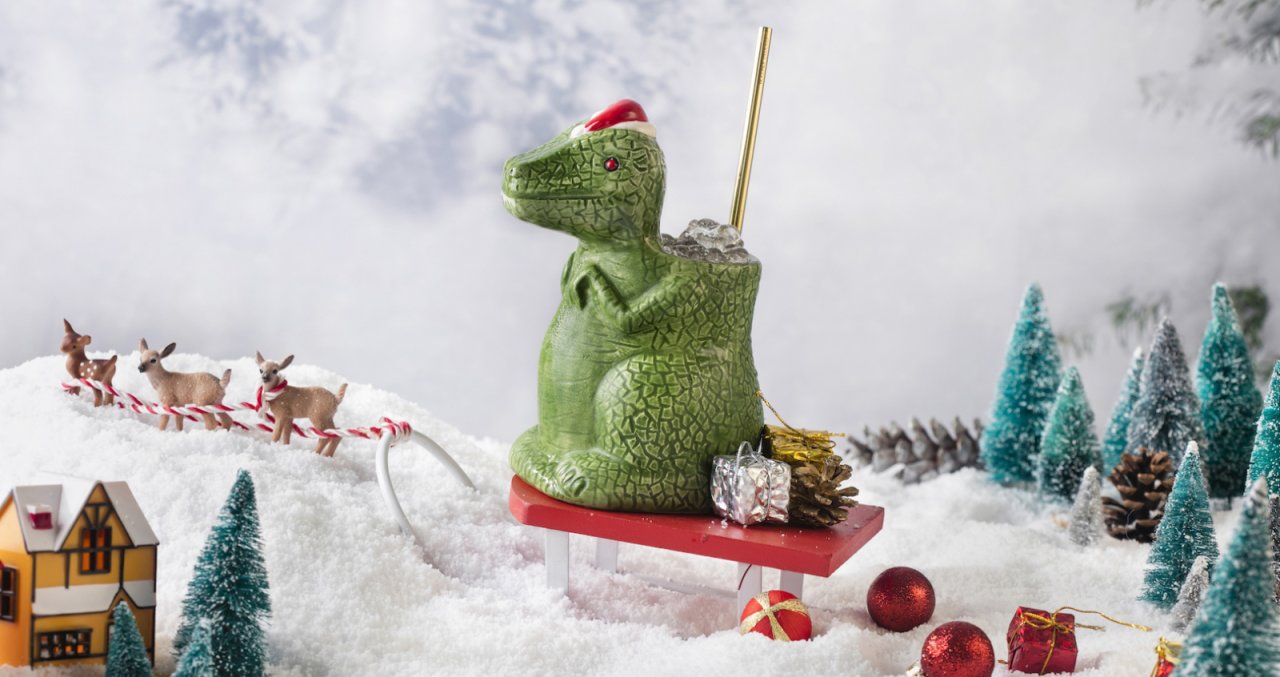 The holidays are here! Bars and restaurants around Raleigh have transformed into winter wonderlands and are serving up delicious, festive drinks in celebration. Try these most perfect holiday cocktails at some of the City of Oaks' favorite nightlife spots.
 
For the third year in a row, Miracle Pop-Up has transformed The Haymaker into a winter wonderland, complete with colorful string lights, ornaments, garland and more, making it the place to get a jolly drink around the holidays. Don your favorite ugly holiday sweater and head over for a bevy of events to go with their fun themed cocktails, including the SanTaRex, a concoction of rye whiskey, Oloroso sherry, spiced apple cider concentrate, lemon juice, hard cider and baked apple bitters aptly served in an adorable T-Rex mug.
Calling all bourbon lovers! Whiskey Kitchen, one of downtown Raleigh's most popular nightlife spots, is featuring a classic, tasty cocktail to enjoy during the next few cold months: the Hot Toddy. If you're not familiar with it, this beverage includes bourbon, honey, lemon and hot tea (per your request) and is garnished with a lemon. Wrap your hands around the Hot Toddy and take it outside to the patio, or sit inside at the bar.
Fox Liquor Bar, a subterranean drinking den featuring classic and contemporary cocktails, is the brainchild of James Beard Award-winning chef Ashley Christensen. Down a flight of stairs just around the corner from two of Christensen's eating spots (Chuck's and Beasley's Chicken + Honey), you'll find friendly service, a laid-back vibe, lots of comfortable, dark leather seating and—you guessed it—amazing drinks. Among those amazing drinks this winter is the Krampus Cup, which will do just the trick to warm you up. With absinthe, Dolin Blanc vermouth, gin, pomegranate molasses, rosemary and Peychaud bitters, this drink will warm even a Scrooge's cold heart.
When it comes to this hot and sweet cocktail at Bittersweet, if Santa is bad, then we don't want to be good. Made with Cardinal barrel-aged gin, hot cocoa and your choice of whipped cream or a house-made marshmallow, it's worth any amount of coal you'd get from being on the naughty list. Be sure to check out the rest of Bittersweet's winter cocktails, which range from rich and spiced to fresh and juicy, along with their delectable desserts (Santa's cookie plate is a great holiday pairing!).
It wouldn't be the holidays without enjoying at least one glass of eggnog—even better if it's spiked! Gallo Pelón is featuring a crowd-favorite cocktail again this holiday season called the A Suh Wi Dweet. This beverage is truly an adult eggnog, made with barrel-aged rum, eggs, heavy cream, sugar and Cognac along with spices like cinnamon, vanilla extract, cayenne and nutmeg.
Dance of the Sugar Plum Fairy at Vidrio
As an ode to Carolina Ballet's annual holiday production of The Nutcracker, Vidrio is mixing up a sweet and merry cocktail this season. Dance of the Sugar Plum Fairy is crafted with Deep Eddy vodka, Pama pomegranate liqueur, Frangelico, Baileys, Nux Alpina, Allspice dram, cardamom bitters, tiki bitters and a decadent, house-made chocolate pomegranate molasses. Get their Nutcracker-themed dessert to go with it—Clara's Fallen Ornament, a dessert made to look like a holiday ornament that's fallen off a Christmas tree and shattered on the floor, made with white chocolate mousse, spiced pomegranate gelee, gingerbread and gingerbread meringue.
Hummingbird—the popular day-to-night restaurant and bar at the doorstep of the Five Points neighborhood—is coming in hot with their holiday cocktail menu this season. Their cozy interior is perfect for enjoying hot or cold beverages like the Black Christmas, a unique cocktail made with Cruzan Black Strap rum, scotch, cranberry, ginger, lemon and activated charcoal. Don't let its black color deter you—this cocktail is just the right amount of boozy and refreshing to please all, whether you've been naughty or nice this year. 
Header photo: Melissa Hom
Comments