Five of the Best New Restaurants in Raleigh, N.C.
Friday, December 09, 2016, 7am by Michael Robson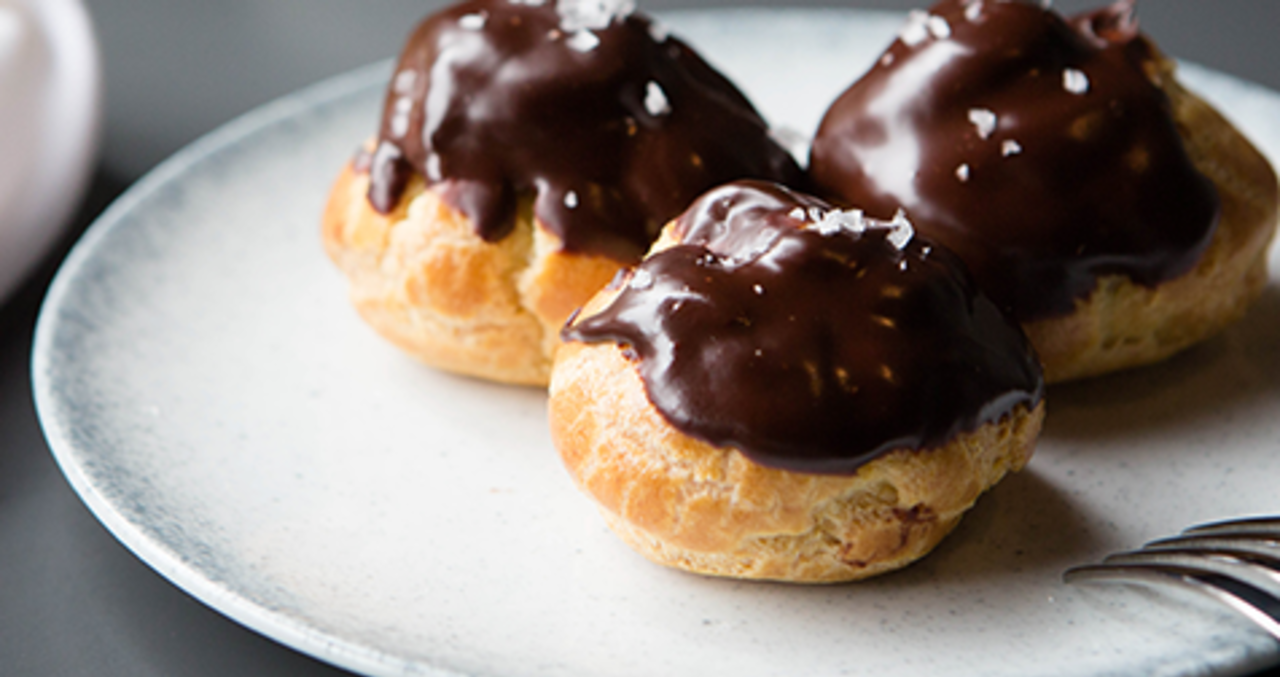 It's a good time to be a foodie in Raleigh, N.C., and visitors and publications from all over have taken notice. Travel and Leisure named Raleigh one of America's Favorite Cities for Barbecue, Zagat called us one of the Hottest Food Cities of 2016 and OpenTable tallied up more than 10 million restaurant reviews and reported that two of the best 100 restaurants in the country are right here in Raleigh.
Passionate mind and James Beard Award-winning chef Ashley Christensen has earned her own accolades. Fresh off the release of her first cookbook (which the The New York Times raved about), Christensen was recently named a Breakthrough Rock Star Chef by Rolling Stone, had her flagship restaurant Poole's Diner named one of America's Best 38 Restaurants by Eater and saw Food & Wine Magazine declare the chicken and waffles at Beasley's Chicken + Honey one of the best chicken dishes in the country. Way to go, Ashley!
The restaurant scene is constantly evolving, too, redefining and re-imagining both Southern cooking and global flavors. That's why we've rounded up this list of new dining spots below. Discover something new on your next visit! 
Bare Bones
Low and slow—that's how things are done at this new downtown Raleigh restaurant specializing in market-style smoked meats and craft burgers. Of course the ingredients are all local and everything is made in house, too, from the sauces to the sausages. You really can't go wrong here, but we'd recommend asking about the daily special before you make any final decisions (and not skipping out on the banana pudding!). As for the atmosphere, you'll find a billiards table, shuffleboard, darts and more in the dining area; it's a great spot for big groups of friends and family!
Chef Jeff Seizer and Jesse Bardyn, Raleigh's newest chef team, opened Royale, a bistro with a European flare serving classic French food—steak frites, duck à l'Orange, bouillabaisse, charcuterie, a shellfish selection and much more—on a corner of downtown's historic City Market. A host of champagne and sparkling wine options, plus a bunch of fun desserts (cookies and milk is absolutely an option) round out a menu that's earned early reviews as having achieved "perfection."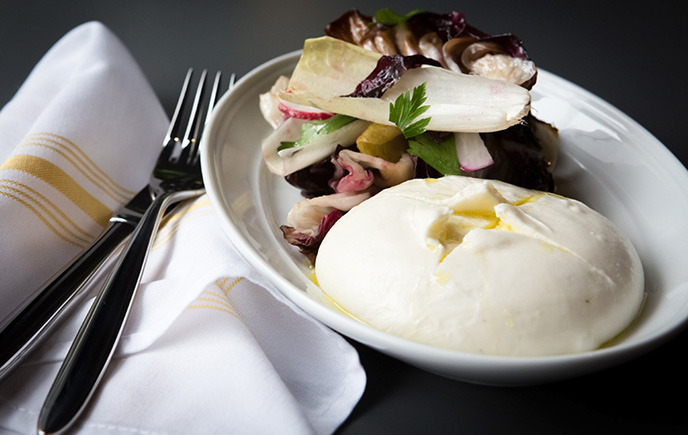 There's a lot of history and a lot of things to love about Parkside, starting with the name. The restaurant sits on a corner at the entrance to downtown's Warehouse District across from Nash Square, one of four original parks laid out by city planners way back in 1792. The upscale gastropub-esque menu has lots of Southern staples plus a chicken and waffle sandwich that's tough to pass up. And if you're looking for brunch, they've got you covered. Everything from a short rib benedict to bananas foster French toast should hit the spot (especially when paired with mimosa or bloody mary).
When word got out that four-time James Beard Award-semifinalist Scott Crawford was planning to open his first restaurant all on his own, it made national headlines and sparked curiosity about where the new dining spot would land. The answer? Raleigh's fast-growing Person St. neighborhood, just north of the heart of downtown Raleigh. The Southern-influenced Crawford and Son, with a distinct neighborhood vibe, is now serving a seasonal-based menu of appetizers, entrees and desserts like goat ragout (pictured below), crispy catfish and sweet potato trifle. Share as many plates as you can and thank us later!
If you've ever dreamed of a spot that serves up mac and cheese dishes filled with toppings like fried chicken, pulled pork, Italian sausage, potato chips and more, dream no more. That's the reality at the family-friendly Mac House, which specializes in "all things ooey, gooey, cheesey and chewy" in North Raleigh. Plenty of options on the menu let you go as over-the-top, or as simple, as you want. There's even a vegan queso option for those who are dairy-free.
Dangerously good gelato. That's what you get at Amorino. The Italian ice cream-maker has expanded into the U.S. in recent years, bringing their iconic flower petal-shaped dessert to downtown Raleigh as the country's 10th location. It's hard not to be fans of the "as many flavors as you want" philosophy, too. Sample as many flavors as you want, add as many flavors as you want to your order—the price doesn't change. And there's more than just gelato—crepes and waffles topped with a mind-numbing amount of goodies pair perfectly with a hot espsresso or macchiato for brunch. 
Header and Royale photo by Felicia Perry Photography; Crawford and Son photo by Jessica Crawford Photography 
Comments