Five Raleigh Date Ideas in February
Wednesday, February 11, 2015, 2pm by Leigh Powell Hines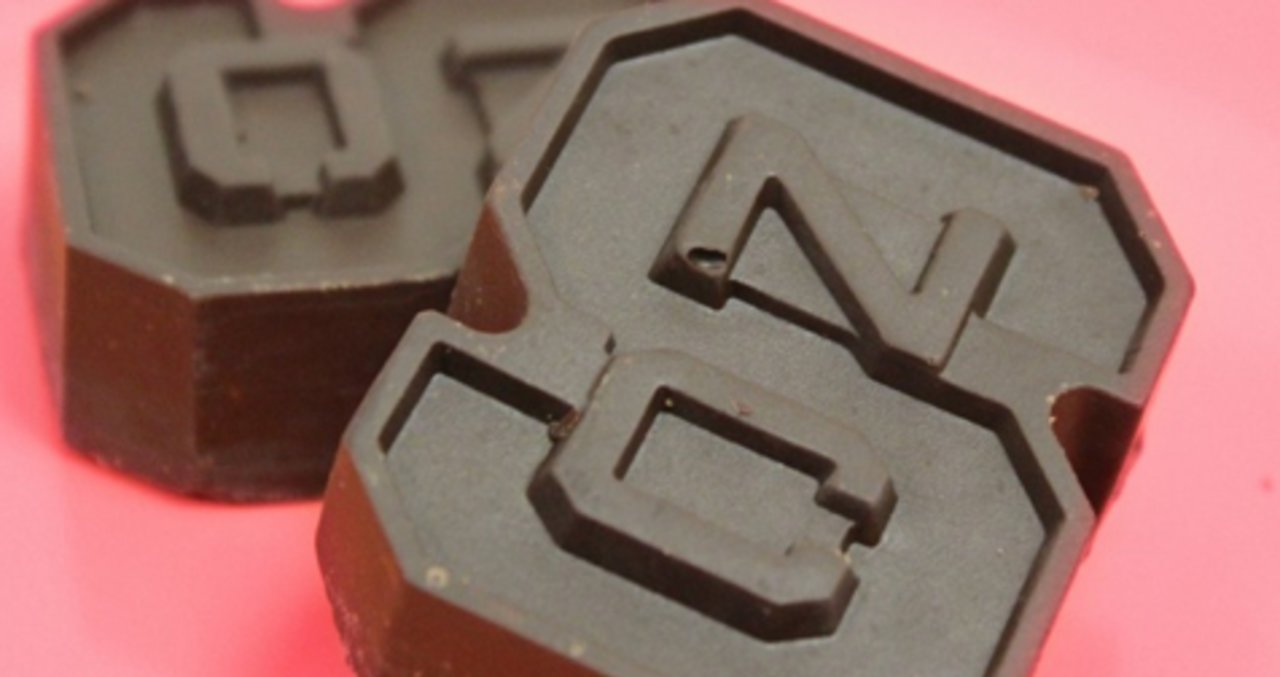 Feb. is the time of year that Cupid strikes his bow and arrow and aims to bring out your romantic side. Greater Raleigh has exquisite options for dates, and here are five of many:
Dine at one of America's most romantic restaurants
Raleigh is home to one of the most romantic restaurants in America. Second Empire Restaurant & Tavern (pictured above), a charming Second Empire-style mansion in, downtown, has been bestowed this honor by Open Table voters for 2015. For those who want to experience the gourmet cuisine on its formal menu, but do so in a less formal environment, the downstairs tavern at the restaurant allows diners to dine off of both menus. When Second Empire Restaurant & Tavern knows you're celebrating a special event, expect a little something extra, so let them know those details in your reservations. Arrange for a carriage ride down Fayetteville St. before or after dinner.
Take a romantic stroll through Pullen Park and the campus of North Carolina State University (NCSU)
Dates don't have to break the bank. Start your adventure with a little spin on the romantic and historic Victorian-era carousel at Pullen Park, enjoy a picnic basket by the lake with goodies that you bought from the nearby State Farmers Market, Raleigh, and be sure to stop by NCSU's own Yates Mill Bakery at Tally Student Union to enjoy some NCSU-molded chocolate. Share a kiss under the striking Bell Tower that illuminates the color of love: red.
Dinner and a show
Be entertained with North Carolina Theatre's production of Billy Elliot The Musical (2/10-15), Black Pearl Sings (2/6-22), presented by Theatre In The Park, or Casablanca (2/13-14), which will be presented on the big screen with Max Steiner's Oscar-nominated score played live by the North Carolina Symphony. Before or after one of these shows, have a romantic dinner at Irregardless Cafe, which just celebrated its 40th anniversary and received the prestigious N.C. The Order of the Long Leaf Pine award.
Let your heart beat to a different drum
Enjoy Greater Raleigh's live music scene. Celebrate with coffee, sweets and a show by Danny Stanley (2/14) at Lorraine's Coffee House, or enjoy swingin' jazz at the Halle Cultural Arts Center with Lenore Raphael and Guests (2/14). Also, catch Shelby Merchant (2/14) at My Way Tavern in Holly Springs. The Raleigh area has a vibrant music scene, so be sure to check themostnc.com for the latest performances at all of the area's live music venues. No doubt, Greater Raleigh has the most live music in N.C.
Bring out your artistic side
Declare your love the old-fashioned way, but with a modern twist, and create handmade valentines for each other over a glass of wine or craft beer at Art Bar. At a cost of $60 per couple, you can create something from your heart while having an unforgettable experience. Every Fri., the venue hosts an Art Party. You can also buy a bottle of your favorite wine or beer from an area wine and beer shop and paint a masterpiece together at Raleigh Wine & Design. It's also a great way for singles to celebrate Cupid's holiday, too. There are three Raleigh Wine and Design studios in Greater Raleigh (Wake Forest, Cary and downtown Raleigh).
Comments