Foodie Buzz! Raleigh, N.C., Earns Four James Beard Award Semifinalist Nominations for 2019
Wednesday, February 27, 2019, 1pm by Michael Robson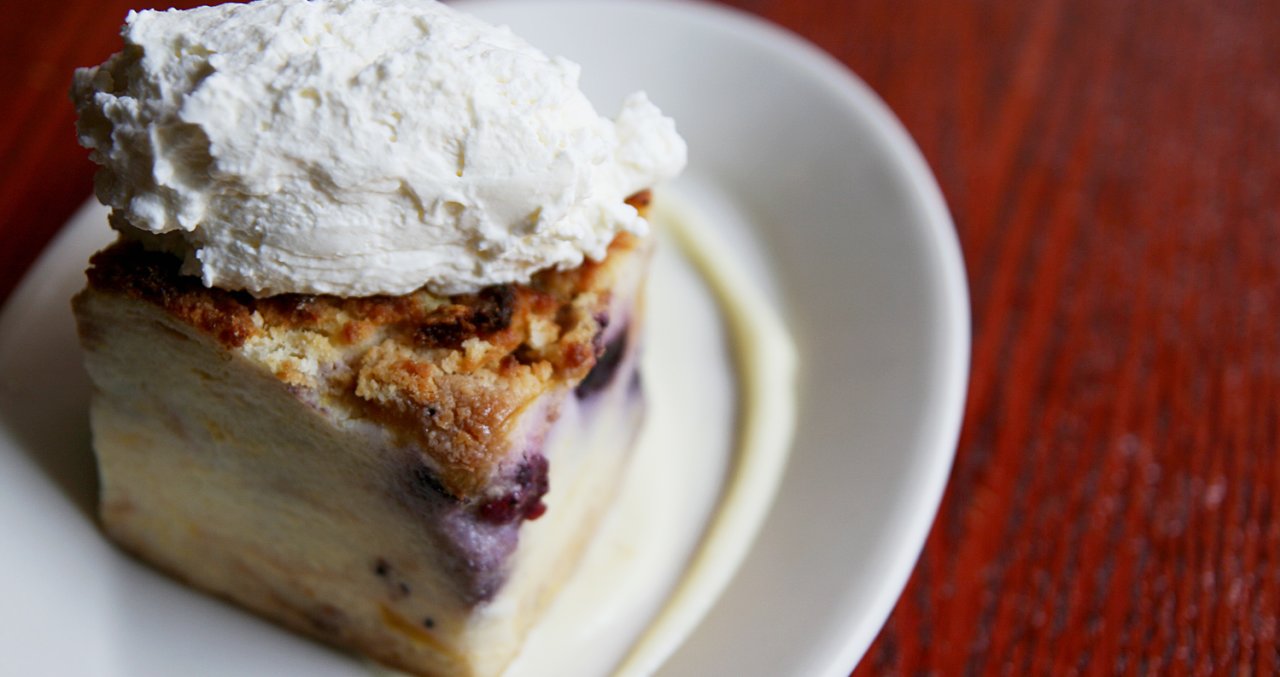 The James Beard Foundation announced its list of chef and restaurant semifinalists for their 29th annual James Beard Foundation Awards (often referred to as the "Oscars of the food world"), and the Raleigh area is well represented!
 
Ashley Christensen, Most Outstanding Chef 
Known to many as the face of Raleigh's booming food scene, Ashley Christensen—whose downtown culinary empire now spans five eating and drinking establishments after first opening Poole's Diner in 2007—is up for Most Outstanding Chef for the third year in a row. The award is the highest individual honor for a chef. 
Christensen's James Beard Award resume is long (and growing!). This year marks her ninth total semifinalist nomination; she's been a final nominee three times; and was the winner of 2014's Best Chef: Southeast award. In 2016, her newest restaurant, Death & Taxes, was a final nominee for Best New Restaurant. 
More recently, the trailblazing chef was named The News & Observer's Tar Heel of the Year (for her role in "reinventing North Carolina's food and dining culture and shining a national spotlight on the state"). That was followed up by popular food and drink website Eater naming Christensen their national chef of the year, thanks to her powerful community activism through food. And upon the release of her first book, The New York Times raved about the use of "exquisite ingredients and exact instructions applied to the classics of Southern comfort cooking."
Cheetie Kumar, Best Chef: Southeast
Rockstar chef Cheetie Kumar (co-owner of Garland, Neptunes Parlour and KINGS—not to mention key member of local band Birds of Avalon) earned a third consecutive James Beard Award nomination for Best Chef: Southeast for her spice-driven cuisine at the Indian- and Asian-inspired Garland.
Kumar's success hasn't gone unnoticed, either. Southern Living named her one of "30 Women Moving Southern Food Forward," Food & Wine dubbed her "a rock star chef, literally" and Garden & Gun called on the rising star to give readers an inside tip on eating like a local in Raleigh.
Kumar, who grew up in India, was featured in a piece by the The New York Times in late 2018 (read: Exuberant Diwali Sweets from a Rock-Star Chef). "Her food is nuanced and edgy, and so is she," the Times wrote. Way to rock, Cheetie!
Steven Devereaux Greene, Best Chef: Southeast
One of the country's youngest executive chefs to helm the kitchen of a Forbes Five Star or AAA Five Diamond establishment, Greene's work at Herons at the Umstead Hotel and Spa has earned him a third semifinalist nod for Best Chef: Southeast. 
Heron's, which opened in 2009, was just named Restaurant of the Year (for an unprecedented second time!) by The News & Observer's longtime restaurant critic Greg Cox. 
"...when it came time to pick the best of the year, the bright constellation of reasons for naming Herons outweighed my reservations of having a repeat winner. And executive chef Steven Devereaux Greene is the brightest reason of them all," Cox emphasized. 
The Art Tour menu, a special chef's tasting menu inspired by The Umstead Hotel's art collection, is an eight-course masterpiece that's been described as "the meal of a lifetime." 
Oscar Diaz, Best Chef: Southeast
Chef Oscar Diaz, a first-time James Beard Award semifinalist nominee, is no stranger to good food and great restaurants. Before joining the team at Jose and Sons in Raleigh, he previously worked at two Michelin-star restaurants in Las Vegas and Los Angeles. 
In 2017, Diaz and Charlie Ibarra opened The Cortez, a fresh seafood and cocktail restaurant with Mexican influence housed in a gorgeous dining space in downtown Raleigh's Glenwood South district. 
Diaz, a first-generation American whose parents immigrated from Mexico, has been recognized for paving his own path and cooking the food that feels authentic to him. In 2018, he was profiled by TIME Magazine in How Southern Food Has Finally Embraced Its Multicultural Soul. 
"I'm repping not just the restaurant; I'm repping Raleigh. I'm repping Latino culture and American culture. I'm repping the South," Diaz told the magazine.
The 2019 James Beard Award semifinalists, selected from more than 20,000 online nominations, were announced Wed., Feb. 27. The final nominees will be announced Wed., March 27, beginning at 10am, and the winners will be selected at the James Beard Awards Gala in Chicago on Mon., May 6.
Comments