Get a Healthy Boost from Juicers in Raleigh
Saturday, September 05, 2015, 2pm by Sally Van Denover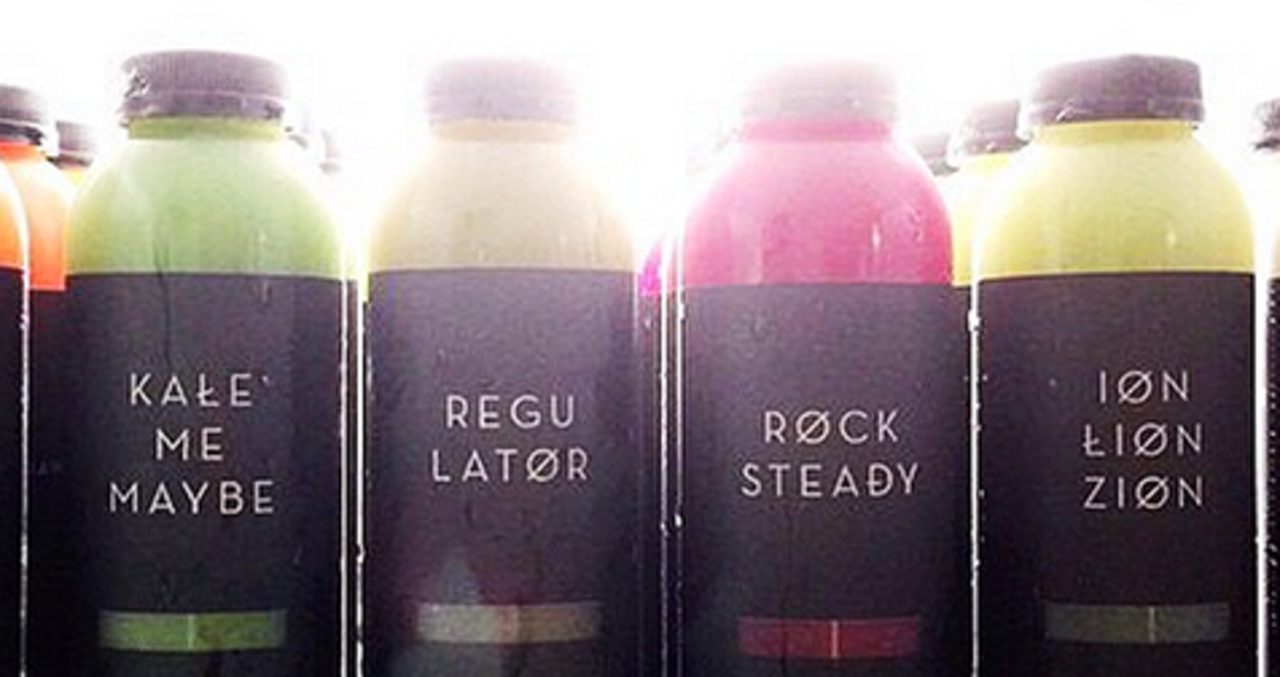 Raleigh, N.C., is known to be one of the healthiest cities in the South, and people all over the City of Oaks are lining up to cleanse, reset and detox with organic, raw juices made right here.
We've got a rundown of the places to grab juice, but first, let's do a little "Juice 101" and get to know the difference between traditional juice and cold pressed juice. Traditional juice uses blades to chop up the produce and extract the juice, while cold pressing juice is a process in which the fruit or veggies are ground up and thousands of pounds of pressure are applied to separate the juice from the pulp, concentrating the nutrients. While both varieties are good for you, it has been said that cold pressed juice packs an extra punch of healthfulness. Now that we're experts, here is where you can find some of Raleigh's finest juice.
Raleigh Raw
A former cocktail mixologist, Raleigh Raw founder Sherif Fouad decided to ditch the nightclub to teach the people of Raleigh the health effects of natural, raw and organic foods. Each cold-pressed flavor is designed to benefit your body in a specific way, making it easy to identify what your body craves. Raleigh Raw is found in its own specialty vending machines around Raleigh, freshly stocked each day. See a list of locations.
Happy + Hale
Known for its locally-sourced organic salads and bowls, Happy + Hale is another Raleigh-born juice bar that encourages you to "drink your veggies." Pick up favorite flavors like Liquid Gold (cashew, turmeric, cardamom, cinnamon, honey, filtered water), Rise n' Shine (orange, carrot, seasonal apple, ginger root) and Romaine Calm (romaine, spinach, kale, cucumber, parsley, lemon) at their flagship location in City Plaza in downtown Raleigh.
Cold off the Press
Located in the heart of downtown Raleigh, this juice bar is for the experienced juicer as well as those who are just dipping their toes in the juice scene. Their menu is divided into four levels, starting at juices made mostly of fruit and ending with veggie-heavy juices that contain up to three pounds of greens, so you can cleanse at your own pace.
Harmony Farms
Owned and operated by married couple and health gurus, Nancy and Steve, Harmony Farms is not only an organic juice bar, but also a health food store featuring organic, gluten-free and cruelty-free products. Visit their shop, watch them whip up an organic juice of your choice right in front of you and pick up some organic produce while you're there.
Humdinger Juice
The word humdinger is defined as "a remarkable or outstanding person or thing of its kind," and Humdinger Juice is just that: remarkable. Unlike traditional juice, Humdinger's juice has a shelf life of five days, so you know it's been freshly pressed every time you take a sip. Visit their location in North Raleigh to pick up their products.
Comments