Giddyup for the Downtown Raleigh, N.C., Food Truck Rodeo
Thursday, April 14, 2016, 3pm by Sally Van Denover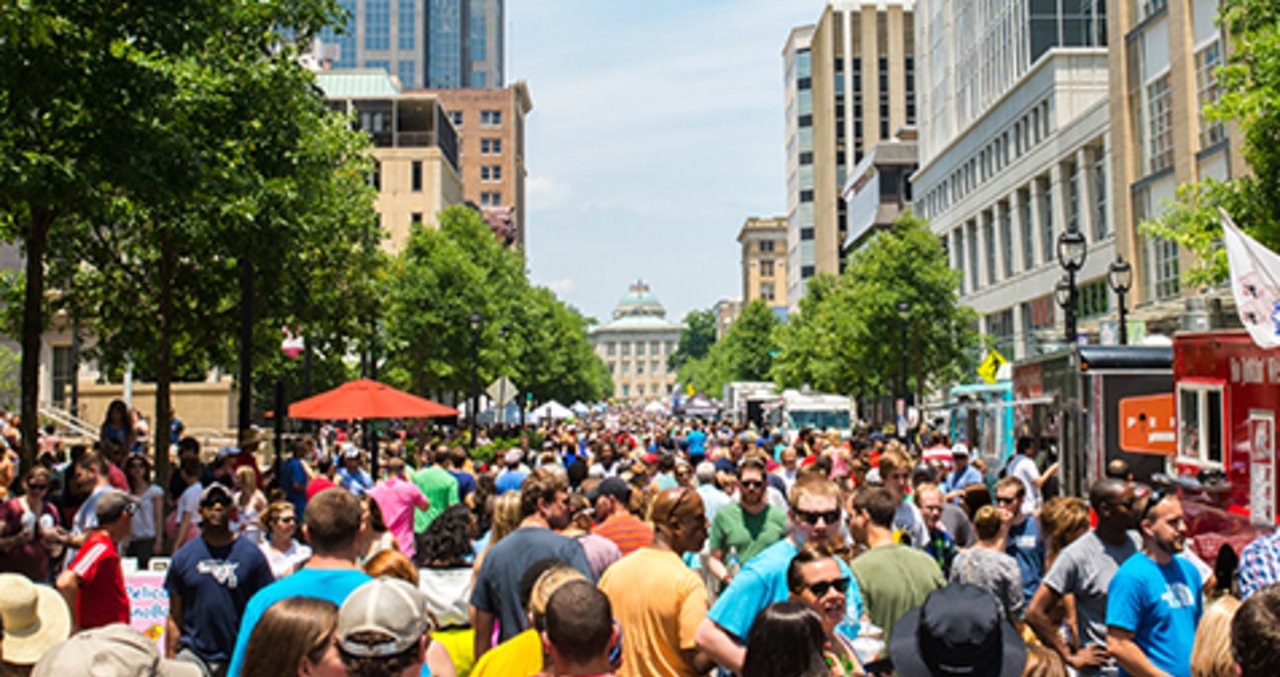 The Southeast is no stranger to rodeos. You can find barrel racing, team roping and bull riding with ease; but if you'd rather exchange your hat and boots for a knife and fork, then the Downtown Raleigh Food Truck Rodeo might be more your style.
From May to Oct., downtown Raleigh reserves four days (May 1, June 12, Aug. 7 and Oct. 9 in 2016) to line 11 city blocks with more than 50 of the best food trucks around. Free admission, seating for 1,000-plus people and everything from customizable macaroni and cheese to fresh salads are just some of the elements that make this a can't-miss foodie event.
Street parking is available as well as in downtown Raleigh's parking areas (see our downtown map here; parking fees may apply in garages or spaces).
Here's a peek at a few featured food trucks: 
Cousins Maine Lobster
First seen on ABC's hit series Shark Tank, Cousins Maine Lobster is the leading provider of fresh Maine lobster rolls around the country. Local favorites include the Connecticut Lobster Roll, featuring warm, buttery lobster on a toasted bun. Or check out their Lobster Tots, a heaping portion of tater tots served with warmed Maine lobster, cilantro lime sauce and pico de gallo.
Pho Nomenal Dumpling Truck
Named the "Best Food Truck in America" on Food Network's Great Food Truck Race, Pho Nomenal Dumpling Truck is N.C.'s first dumpling and pho truck offering guests traditional items like Pork and Chives Dumplings and locally-inspired eats like their Cheerwine Bulgogi Sloppy Joe.
The Humble Pig
Derived from a love of simple ingredients treated with respect, this Southern barbeque truck offers classics like pulled pork, beef brisket and smoked chicken wings—all cooked low and slow. If you're a fan of the sauce—no matter which kind—the Humble Pig has got you covered. From Eastern N.C.'s vinegar base and Western N.C.'s tomato base to S.C.'s mustard base, Tenn.'s sweet and spicy and even Ala.'s famous White Sauce, they have it all, made in-house and gluten-free for everyone to enjoy.
Not Just Icing
Not Just Icing brings homemade cupcakes, baked fresh daily, to the Raleigh area. Cupcakes and other treats are made with all-natural ingredients, including real fruit and butter rather than flavored extracts and oils. Try flavors like Vanilla Bliss with Cookie Dough Kiss, Apple Pie Delight and Nutella Love, and check out their gluten-free and vegan flavors. 
Comments