Girls Just Want to Have Fun: NCMA's Porsche by Design
Sunday, December 29, 2013, 7pm by Kristy Stevenson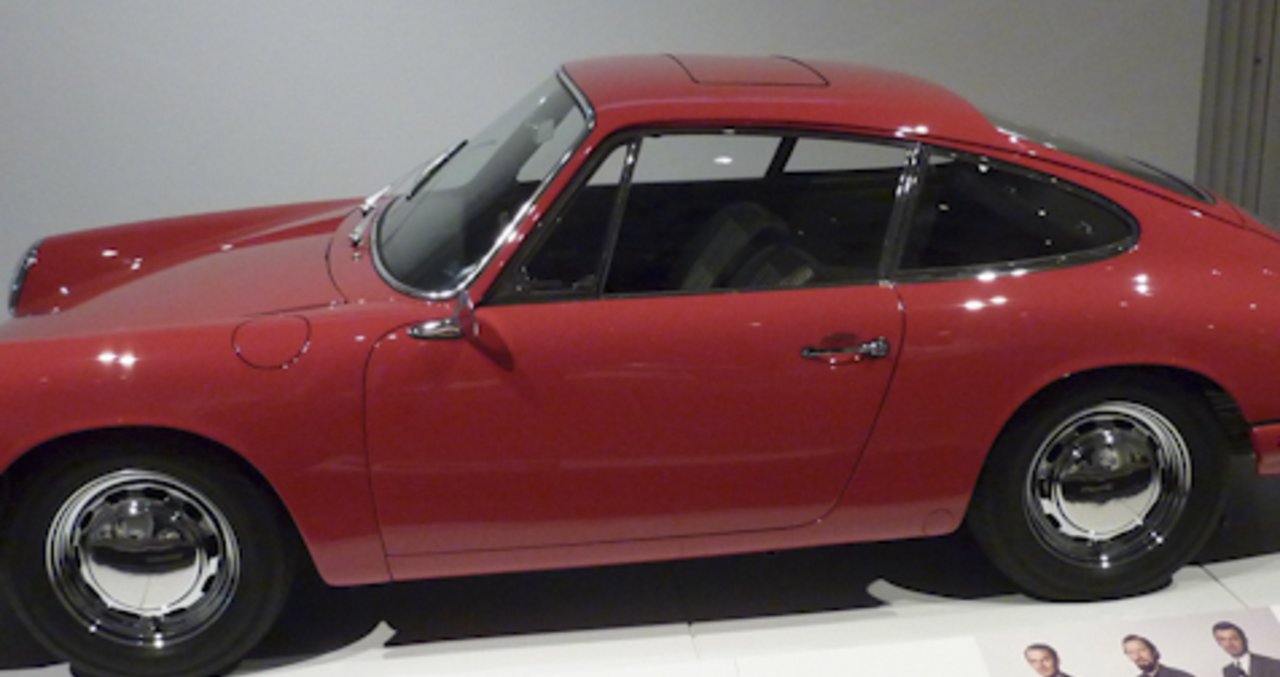 So you think that going to see a bunch of cars is exclusively a guy thing? Not so, according to North Carolina Museum of Art (NCMA) members I spoke to regarding the exhibit Porsche by Design: Seducing Speed.
As its first-ever design show, this museum exhibit lets visitors get up close and personal with the vehicles and explore the history and development of the Porsche lineage from the 1930s to present day.
Design and product design were what attracted Raleigh's Cyn Macgregor. "The museum did some nice promotional materials and although I did not know much about Porsche, I did know the cars were special and had a deep history," she said. "I am not a car enthusiast. I am a design enthusiast. And Porsche design is beautiful, elegant and historically rich. Also, it's very family- and community-centered, and that appeals to me."
"I thought it was nice that they put Janis Joplin's car out [in another building] for everyone to view. That, by far, was the most interesting one," said Cary's Julie Jarvis. Whetting appetites for the other 21 vehicles on display, Joplin's vehicle isn't the only one with famous ties–there are also those owned by Ralph Lauren, Steve McQueen and Miles Collier.
The Joplin car was the most memorable for Macgregor. "Her Porsche was painted in such an abstract, flowing way that it was both painful and glorious to see!"
"This is the first exhibit I have seen at the NCMA where so many people were taking selfies in front of the exhibit pieces," said Jarvis. Visitors are encouraged to take photos throughout the exhibit; this doesn't usually happen during regular featured art shows.
Raleigh's Alice Osborn and spouse Keith Wasserman were excited for the opportunity to see Porsche classics in a museum setting. "I'm a Steve McQueen aficionado," said Osborn, "and wanted to see his personal Porsche 911S and any of the exhibit labels and photographs about his movie Le Mans with the Porsche 917s."
Osborn also enjoyed learning about the Porsche family, especially 'Ferry' Ferdinand Porsche, the son who built the empire. She too was fascinated by the Joplin convertible and Jay Leno's speed record of 182 mph set in 2007.
Wasserman was interested in the Porsche design and seeing classic, iconic and rare vehicles. "Porsches don't look dated–even the early 1939 or 1946 models look like they could have been built today," he said. Osborn added that the Porsche has such unique design characteristics: when you see one on the road there's no mistaking what it is.
Cars have been a part of Wasserman's life since growing up on Long Island. He currently owns a '60 Chevy Impala and a '58 Plymouth Savoy that he used to display at car shows quite often. "Porsches are cool and sleek and they're not out of most people's price ranges, such as a Maserati or a Lamborghini," he said.
Macgregor says she now feels more connected to the Porsche history, and if she ever did want to purchase one it would be with Dolphin Gray paint. "I often see inspiration for my other creative projects in exhibits like this: color combinations, styling, mood or typography."
The Porsche event runs through Jan. 20. Learn more.
Comments