Good Eats in Raleigh, N.C., for Triangle Restaurant Week: June 3-9
Thursday, May 30, 2019, 10am by Tabletop Media Group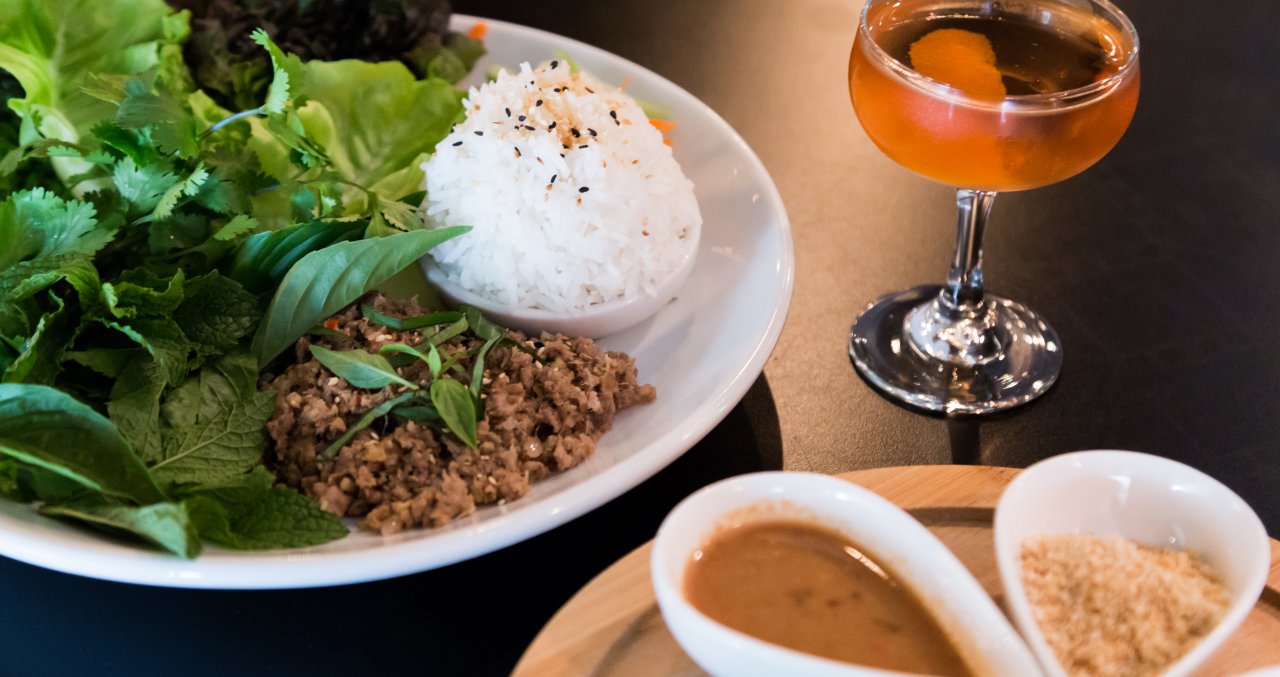 It's a great time to be a foodie in Raleigh, N.C.!
Chef Ashley Christensen was just named America's best chef by the James Beard Foundation (and has a new pizza restaurant on the way); Herons at The Umstead Hotel and Spa was named one of the country's best restaurants; Brewery Bhavana—the brewery, bookstore, flower shop and dim sum restaurant—ranks among the world's most beautiful breweries (and previously was hailed as one of the best new restaurants in the U.S.).
With a constantly-evolving restaurant scene that's redefining and re-imagining both Southern cooking and global flavors, there is so much waiting to be discovered on your next visit! That's why Triangle Restaurant Week (TRW) is the perfect time to be in the Raleigh area.
TRW—slated for June 3-9—is a celebration of culinary excellence highlighting the premier Raleigh, Cary, Apex, Morrisville and surrounding area restaurants.
 
---
More foodie events in June
4th Annual Raleigh's International Food Festival (6/8)
Town of Cary's Pimento Cheese Festival (6/8)
Downtown Raleigh Food Truck Rodeo (6/9)
Eighth Annual Peak City Pig Fest (6/14-15)
---

During TRW, participating restaurants offer special, three-course menu options at fixed pricing—$15 for a three-course lunch, and $20, $25, $30 or $35 for a three-course dinner. Price is per person and does not include beverages, tax or gratuity. You can expect approximately 60 Raleigh area eateries to offer these specials!
Below we've rounded up 10 area restaurants participating in this year's week-long event that we think you'll love—see the full list here to help plan a fun date night out or lunch with friends!
Note: the photos below are indicative of the deliciousness you'll find at these restaurants on an everyday basis, but you won't necessarily find these items on their special TRW menus.
 
This Raleigh institution from chef-proprietor Jason Smith is known for their commitment to using locally-sourced ingredients and serving contemporary and inventive Southern-inspired dishes.
Located in the heart of Wake Forest, bu•ku's menu is inspired by the pushcarts of street vendors in cities across the globe and features small plates that are perfect for sharing.
With offerings like short rib sandwiches and charred peach gazpacho on the TRW menu, executive chef Kevin Smith is bringing simply-sophisticated, international cuisine to North Hills in a casual atmosphere at 41Hundred.
This local restaurant has been a favorite since 1999, enticing locals with neighborhood vibes and delicious American comfort food.
James Beard-nominated chef Cheetie Kumar (recently written about by The New York Times) impresses diners with her spice-driven seasonal cuisine at Garland, which focuses on Indian and Asian flavors and the evolution of those culinary traditions.
Directly in the center of downtown Raleigh, Jimmy V's offers traditional Italian-American comfort food (including a selection of wood-fired pizzas and entrees that are always raved about). During TRW, each meal at either lunch or dinner will be finished with a giant white chocolate and lemon cannoli that are sure to hit the sweet spot.
Known for its warm, rustic atmosphere and its feast-worthy food, this Mexican restaurant (with a heavy Southern influence), makes for a lively dining experience with delectable dishes crafted by chef Oscar Diaz.
Serving Cary since 1991, Maximillian's offers global cuisine using locally-sourced, seasonal ingredients as well as an extensive wine list (and the TRW menu boasts a roasted garlic-parmesan arancini that we would absolutely not pass up!).
From petite plates to sushi specialties, O-Ku celebrates Asian cuisine with a Southern approach with a menu that focuses on unique ingredients and sophisticated presentations.
Chef Jake Wood reimagines Southern favorites in a comfortable and approachable way at Plates Neighborhood Kitchen, including TRW offerings like N.C. blue crab hushpuppies and whipped pimento goat cheese with bacon-jalapeño jam (count us in!).
Comments