Goodnight's Comedy Club Brings Its "A Game"
Tuesday, May 13, 2014, 11am by Kristy Stevenson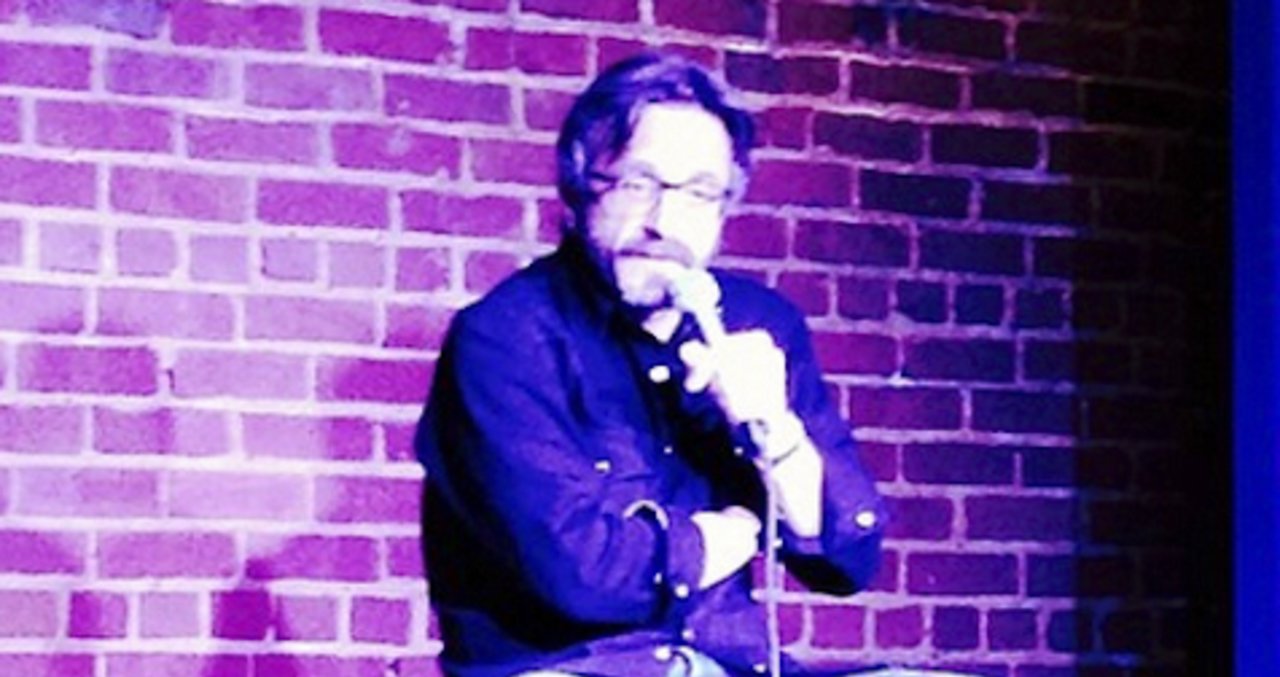 Goodnight's Comedy Club is celebrating its 31st year in Raleigh. It has always been a draw for the city and has recently undergone a rebirth of sorts. Now under the ownership of Marc Grossman, the proprietor of three Helium Comedy Club locations (in Philadelphia, Pa., Portland, Ore., and Buffalo, N.Y.), Goodnight's promises to build a reputation as a top-notch club that brings in A-level talent.
2014 talent includes Marc Maron (above), Ralphie May, Steve Rannazzisi, Dom Irerra, Nick Thune, Doug Benson, Todd Glass and John Heffron. "What you will see is a diverse talent lineup with some of the biggest headliners in the business," said Grossman. "You will also start to see more of the alternative comics (such as Kyle Kinane, Pete Holmes and the Sklar Brothers) that the comedy world has discovered, but perhaps aren't household names yet."
Based on its booking experience with sister clubs, Goodnight's will be able to bring the best and brightest to Raleigh. Upcoming shows include: Dave Attell, Damon Wayans, Deray Davis, Craig Shoemaker, Chris Hardwick, Jon Lovitz and Rob Schneider.
The Factory
They've added interior upgrades, including a new projector, sound system, tables and chairs, lighting, TVs and other amenities. The first-floor restaurant, previously called The Old Bar, is now known as The Factory–reflecting the building's beginnings as an ice cream factory.
Key Lime Pie Parfait and Sweet Potato Tart
The third-floor restaurant, previously Champagne Charlie's and now Elements, will change again. The club is keeping the name and concept a secret until construction is completed.
Elements
Menus have been completely revamped with a variety of American fare. Goodnight's focuses on using fresh and local suppliers whenever it can, and just introduced a $6 lunch. The club is open for lunch Wed. through Sat., 11am-2pm, and it has a late night hot dog stand that's open each Fri. and Sat.
Doug Benson
"We will continue to provide a great outlet for comedy," said Grossman. Patrons may notice the addition of more servers, bartenders, ushers and cooks. "We are also offering a much wider food selection that will be served in the showroom, and we will have draft beer available throughout the club."
Goodnight's is constructing a new outdoor deck, serving up movie night where comics provide commentary, Mystery Science Theater 3000-style, hosting an open mic, participating in N.C.'s Funniest Person Contest and launching a comedy class.
Another thing the new owners have done is to open the club to all comics, giving them more opportunity for stage time besides open mic nights. Examples of this are the Wednesday Showcase and an Anything Goes late show.
"I am excited to be able to operate one of the top clubs in the country in one of America's fastest growing cities," said Grossman. Through service and value, comedy quality, plus delicious food and drink, Goodnight's wants Greater Raleigh to experience the new Goodnight's, one amazing comic at a time. Visit goodnightscomedy.com for show times and specials.
Comments