Guide to the NCAA Men's Basketball Championship First/Second Rounds in Raleigh, N.C.
Monday, March 14, 2016, 8am by Lacie Lindstaedt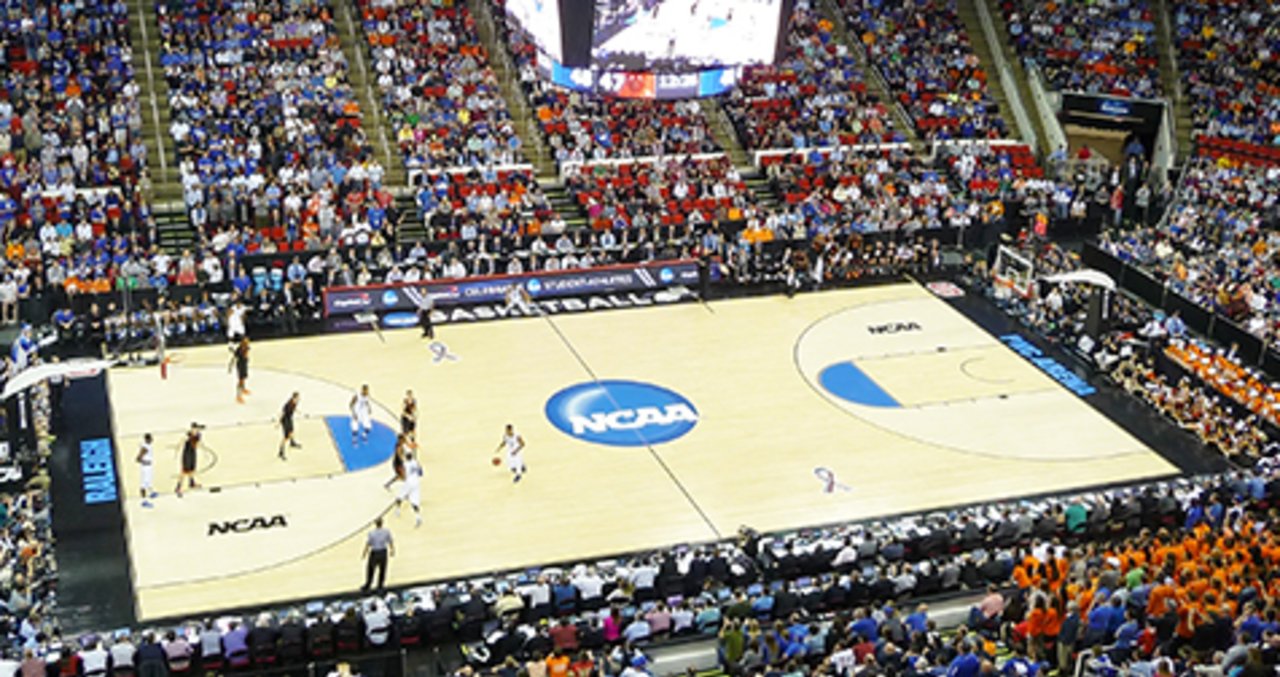 North Carolina State University, PNC Arena and Raleigh, N.C., are proud to host the 2016 NCAA® Division I Men's Basketball Championship First and Second Rounds at PNC Arena on March 17 and 19, including the return of the Hoops and Hops FanFest. Join us for March Madness! Check out our insider tips below and make the most out of your experience in Raleigh.
Tournament Tickets
All-session and single-session tickets are available and can be purchased here. Each guest, regardless of age, must have a ticket to enter the venue. For more information, please contact the North Carolina State University ticket office at 919.865.1510 or via email.  
See the schedule of games and participating teams for Thurs. here. Schedule for Sat. will be announced late Thurs. evening. 
Hoops and Hops Fanfest
The Hoops and Hops FanFest at PNC Arena will open 2.5 hours before each session on March 17 and 19. It will close shortly before tip-off and reopen soon thereafter to serve fans who may be arriving for the later games and those wanting to relax outside. Hoops and Hops FanFest includes four locations where fans attending the NCAA sessions can partake in food, beverages, entertainment and catching up on other tournament games:
Hops House: Features adult brews, soft drinks, food and big screen TVs to watch NCAA Regional games. Persons under the age of 21 must be accompanied by an adult in order to enter the tent.
Game Watch: A video wall will display NCAA Regional games.
Food Truck Brigade: The Food Truck Brigade features many of the area's most loved food trucks.
Fan Activity Zone: Features cornhole boards and basketball hoops for fans vying for bragging rights. A face painter and photo booth will also be in the action.
Admission and Parking
For event and parking information, visit the NCAA event details page. Admission to the FanFest is free; parking is $20.
Visitor Info
View the Official Visitors Guide to Raleigh, Cary and Wake County online to start planning your visit and check out accommodations, restaurants and area maps.

The Hoops and Hops website will keep you updated on the FanFest.
Need some specific ideas on ways to make the most of your trip to Raleigh? Check out our recent blog on 30 "can't miss" things to do here, and also some suggested attractions for families to check out during March Madnes. 
Stay Connected
Follow the NCAA hoops account @marchmadness or the Greater Raleigh Sports Alliance at @raleighncsports to keep up with the tournament. 
Keep up-to-date with the FanFest by following @PNCArena and use hashtag #HoopsandHops.
As always, follow and tweet to @visitRaleigh for information about Raleigh!
Comments