Holiday Magic: Carolina Ballet presents The Nutcracker in Raleigh
Thursday, November 20, 2014, 6pm by Kristy Stevenson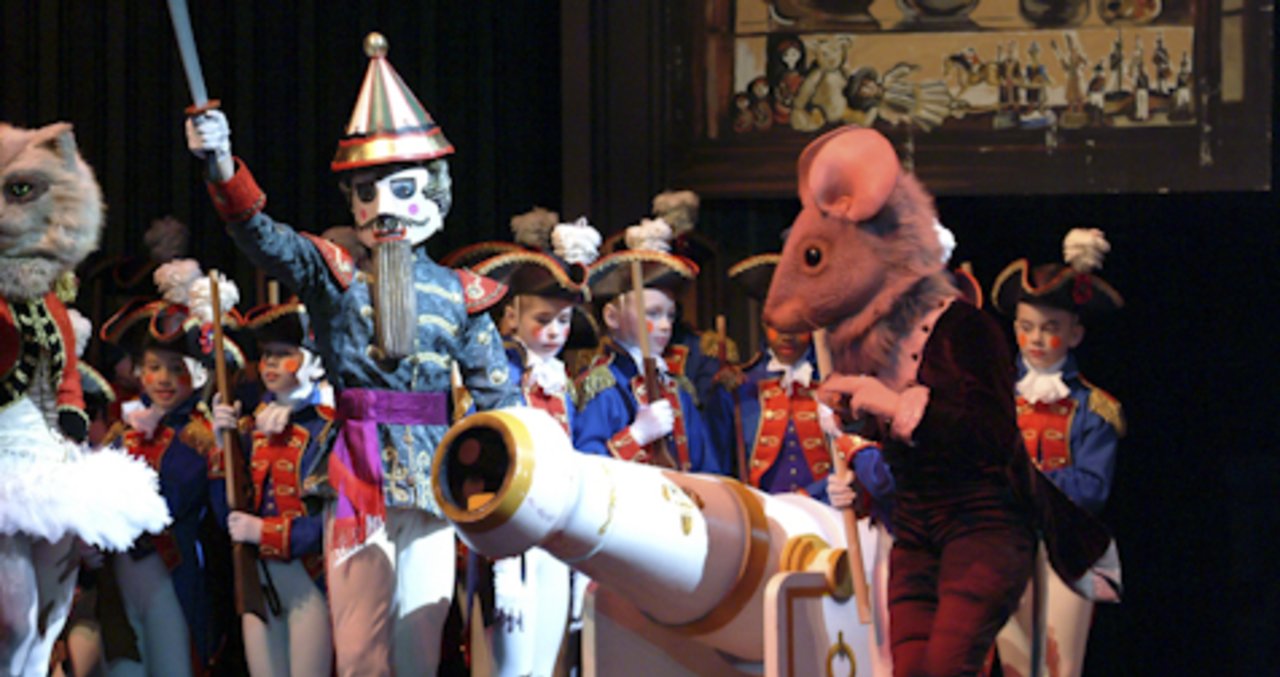 On the heels of two very successful fall productions that started Carolina Ballet's 17th season, the company is ready to segue into the annual favorite, The Nutcracker. Thousands have been captivated and fascinated by the awe-inspiring grace, grandeur and mysterious illusions of this holiday classic.
Artistic director Robert Weiss combines the beauty of classical ballet with a little Las Vegas magic. Paired with a live symphony orchestra, The Nutcracker is an unforgettable experience for audience members of all ages.
Carolina Ballet continues to expose audiences to traditional ballet by legendary masters and new works of contemporary choreographers. Weiss first presented The Nutcracker to area audiences in 2001 and the ballet was instantly hailed by the critics as "so imaginative and stunning that it's for the history books."
After 10 years, however, Weiss felt the need to spice up his production in 2011 to attract a larger audience from beyond the Greater Raleigh area. He conceived a plan to incorporate real magic into the Party Scene of Act I. He began a dialogue with premier magician/illusionist Rick Thomas, and together they devised a plan for illusions that the dancers in the role of Herr Drosselmeyer would be able to pull off like pros. "Magic so real, you'll think you're dreaming."
They went to Las Vegas (where Thomas has a show), and for a week they took a crash course in magic. Thomas conceived the illusions Carolina Ballet presents, and Bill Smith of Magic Ventures built them. To keep The Nutcracker fresh and exciting, Weiss invited Thomas back to Raleigh this fall to introduce a new illusion into the Party Scene of the holiday classic.
Carolina Ballet gave its production a facelift in other areas as well. Jeff A.R. Jones designed an elegant new set for the Act I Party Scene which takes place in the Stahlbaum's house, as well as new scenery for the "Land of the Sweets" in Act II.
Despite these changes and additions, Weiss assures patrons that the choreography has not changed, saying, "the magic is only part of the experience, the glorious Tchaikovsky score played by symphony orchestra and the amazing artistry of the Carolina Ballet professional dancers combine to make this the one holiday show not to be missed."
More than 130 children from area ballet schools have been chosen to fill the roles of Clara, Fritz, Party Scene children, mice and soldiers, gingerbread cookies, truffles, Arabian attendants and harlequins. Rehearsals have been underway since Sept., and the company sees many children come back year after year.
Showing at Raleigh's Memorial Auditorium at Duke Energy Center for the Performing Arts, Dec. 19-28. Click through for show times and tickets.
New Magic sponsored by WRAL-TV
Photos courtesy of Chris Walt Photography
Comments