Hopscotch Music Festival 2018 Music Venues
Tuesday, August 21, 2018, 9pm by visitRaleigh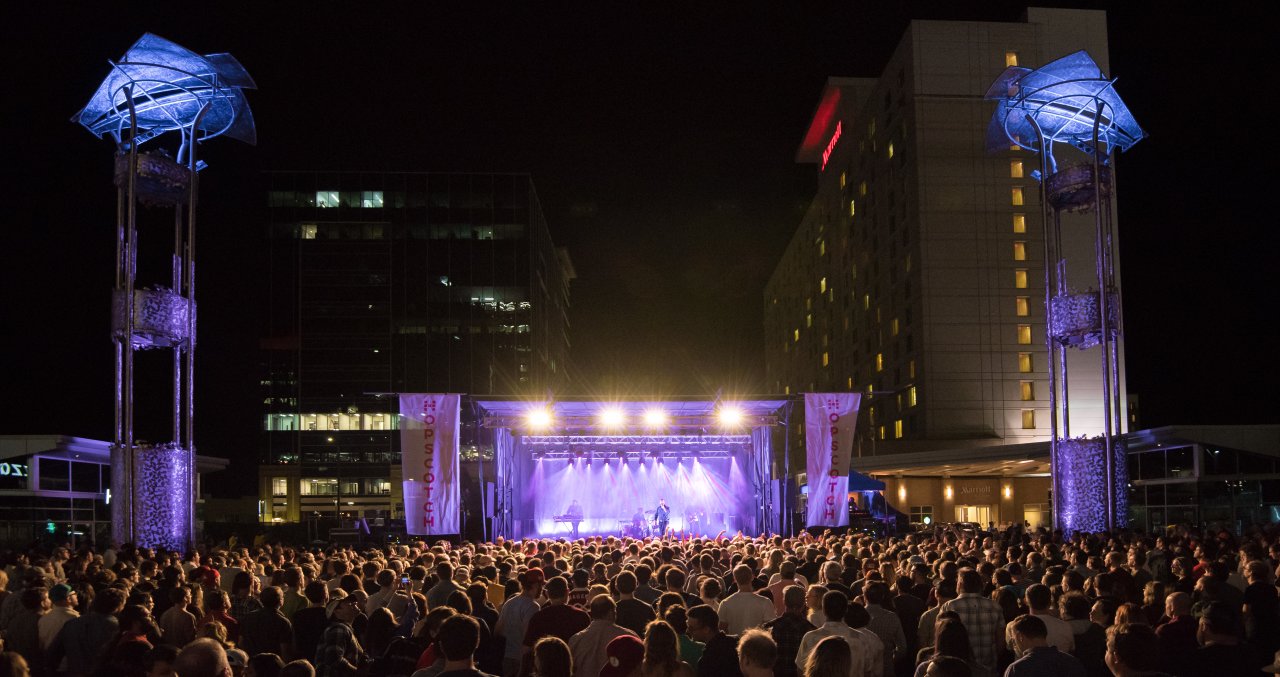 Get to know the downtown Raleigh, N.C., music venues set to host Hopscotch Music Festival (Sept. 6-8), "one of the best and most eclectic music festivals in America," according to SPIN. Get the scoop on the dozen venues below, plus some tips to help along the way. 
 
Located in the heart of the center city, the artful City Plaza, with 50-foot programmed light towers and sculptures from N.C.-based artists, is one of the premier spots for outdoor live music in Raleigh. Experience The Flaming Lips, Grizzly Bear, MC50 and more here. Unforgettable Hopscotch moment: At Hopscotch 2011, Wayne Coyne of The Flaming Lips shooting lasers out of a pair of giant hands all the way down Fayetteville St. to the North Carolina State Capitol.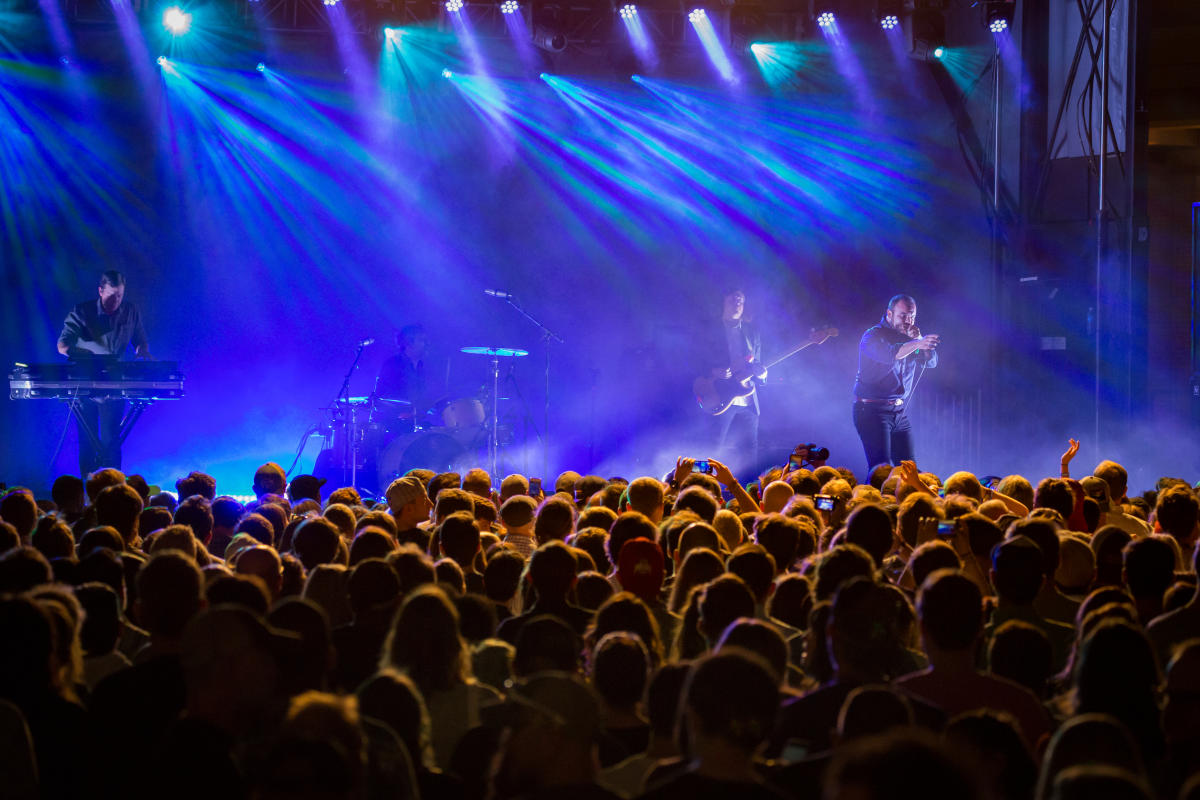 You may feel a bit like Harry Potter skulking around Knockturn Alley the first time you walk down the narrow alley and through the door of this Moore Square district institution. For 20 years, The Pour House Music Hall has anchored the district with a mixture of homegrown acts and national touring bands. Today, as the elder statesman among the bars, bistros and party dens comprising the downtown Raleigh nightlife scene, The Pour House curates a rotation of live rock, soul, jazz, hip-hop and Americana, showcasing a variety of music and attracting a diverse clientele. Known also for excellent cocktails and dozens of draft taps—with a focus on N.C. craft brewing, The Pour House serves up an iconic Raleigh entertainment experience. Must be 18+ to enter. 
 
The Raleigh Convention Center is 150,000 square feet of Silver LEED-certified and sun-drenched space, opened in 2008 and still shiny like it's brand new. New to the Hopscotch venue list last year and proven to be a fun venue, The Basement is located on the first level of the center and will feature must-see artists including The Revolution, Allie X, Vic Mensa and others.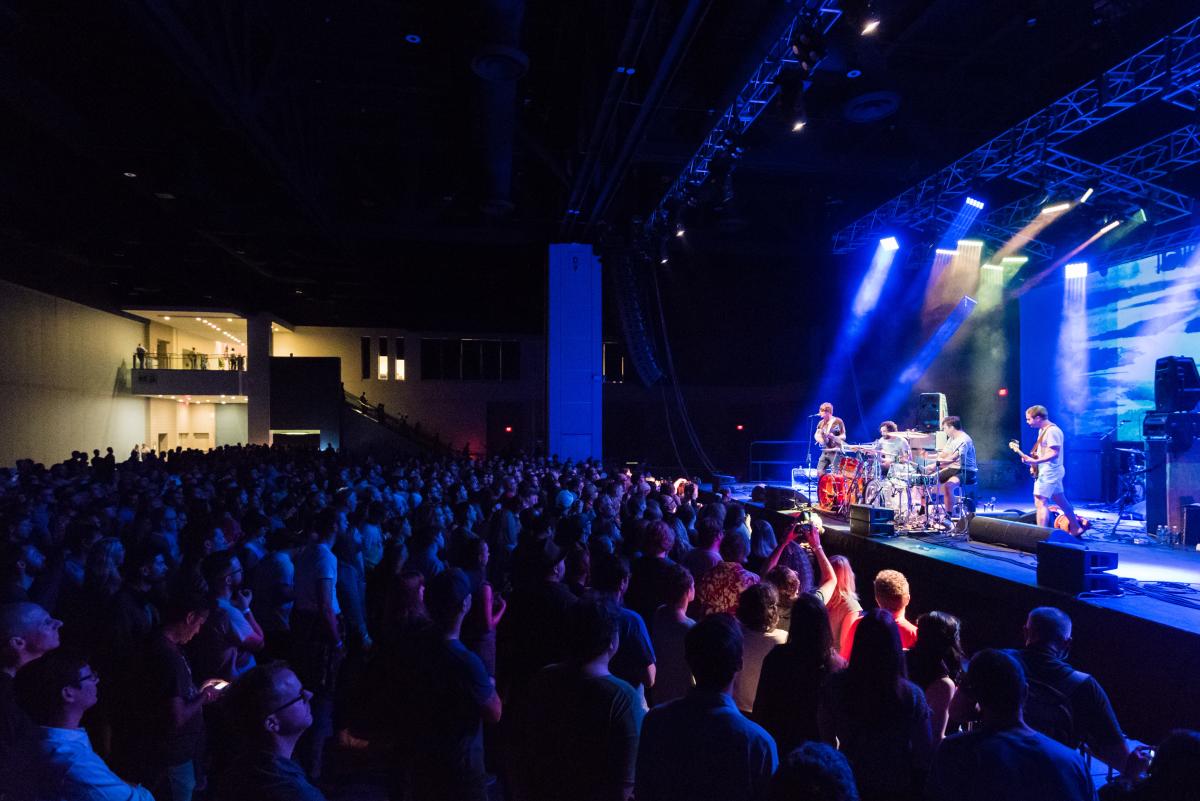 Nash Hall promises an up-close-and-personal feel. Formally Nash Motors from 1929-1956, the building has tons of history and personality. The design and atmosphere of the venue is a perfect match for the artists set to perform, including Julie Byrne, Glenn Jones, Lomelda, Mary Lattimore & Meg Baird and others.
 
Deep South The Bar
Experiencing passionate mind Dave Rose's Deep South The Bar when you come to Raleigh for live music is a must. With lyrics covering the interior walls of the venue, look for the words from some of your favorite songs. Thirsty? Deep South offers crazy-good local beers. Plus, catch some fresh air between performances on the venue's outdoor patio and take in an iconic view of the Raleigh Convention Center's CREE Shimmer Wall.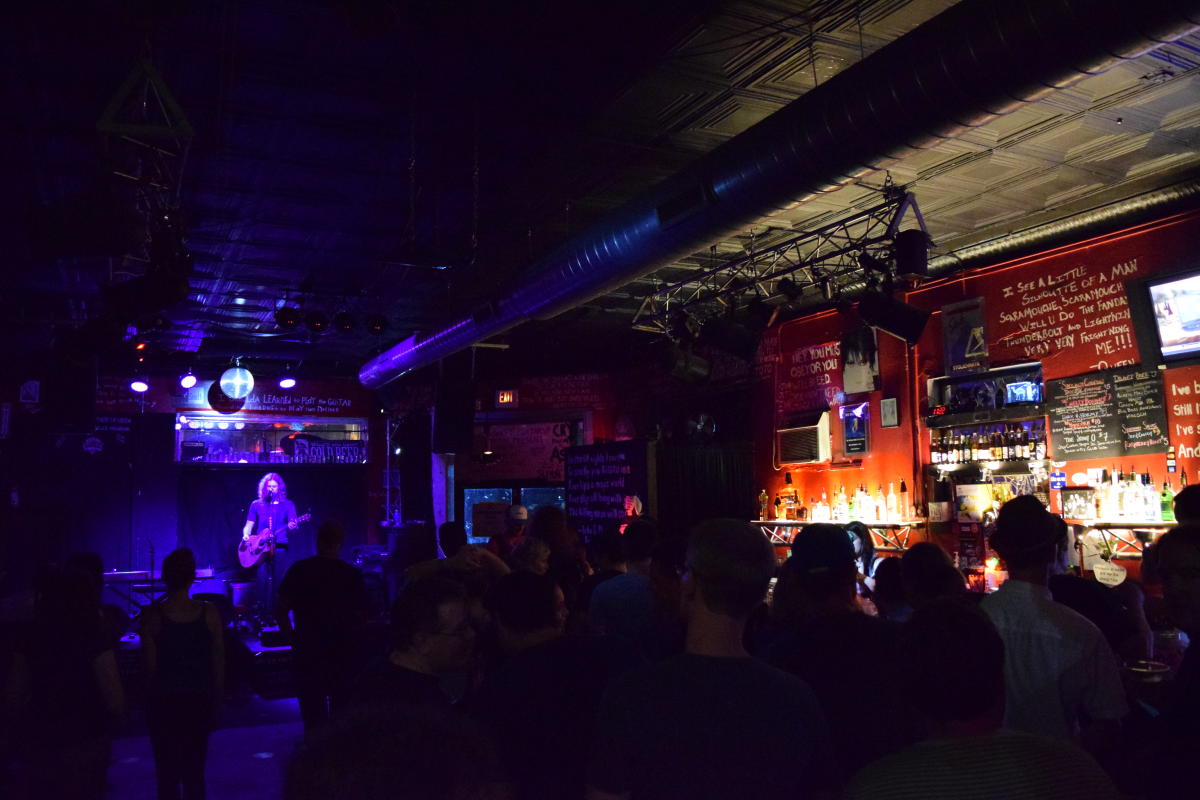 The theater offers up 600 seats, with the farthest balcony seat (yes, balcony seating for an "overhead" view of the stage) 70 feet from the stage. You won't want to miss Grouper, Waxahatchee and Anna St. Louis. Located on the east side of the Duke Energy Center for the Performing Arts, the walk to the venue makes for great #visitRaleigh photo/Instagram opps. 
 
Lincoln Theatre originally opened as a downtown movie house in 1945, and the character it has acquired over more than 70 years is alive and well. Converted into a live music venue in 2001, Lincoln Theatre features some of the best national and regional touring acts along with great tribute bands and local artists. The terraced levels downstairs, combined with a wrap-around second-floor balcony, provide unencumbered views, with plenty of room on the main floor to boogie down.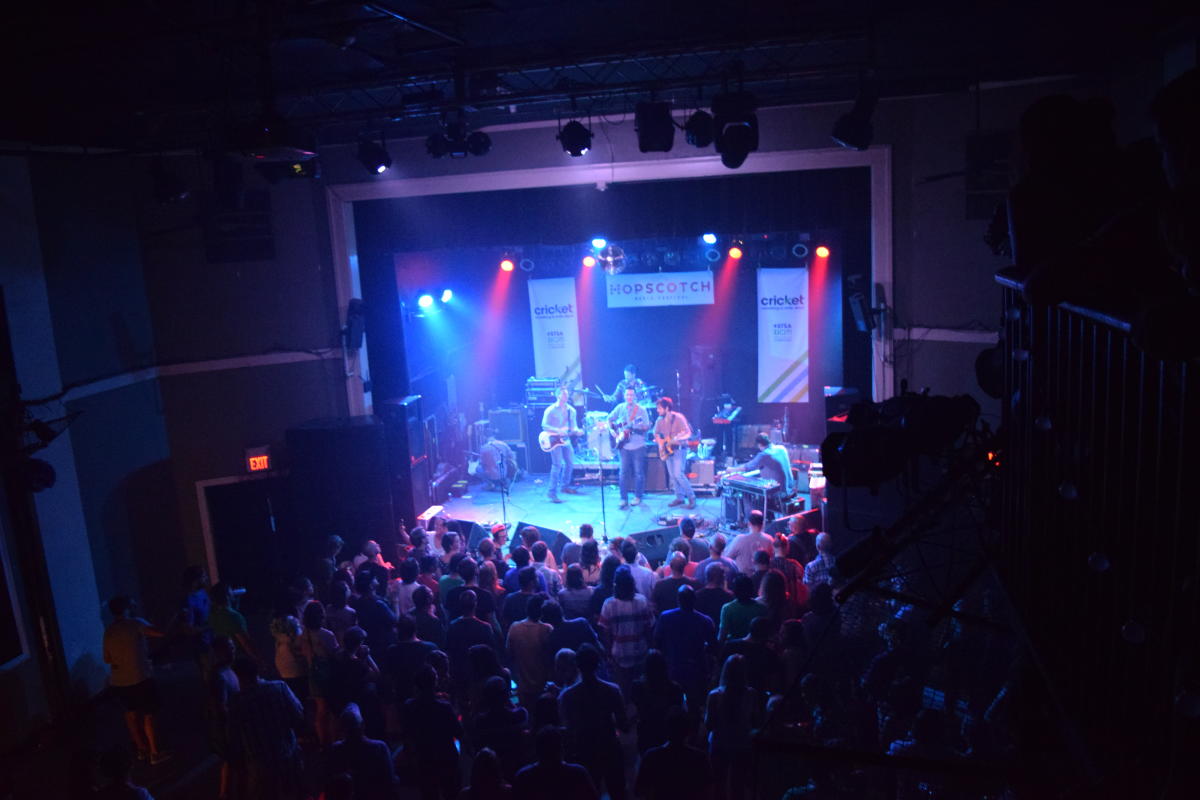 Opened in Nov. 2017 by the owners of Ruby Deluxe, The Wicked Witch is quickly becoming a go-to for experimental music in Raleigh, just hosting the All Data Lost festival on Aug. 18 highlighting experimental and noise acts from N.C. and beyond. Just a short walk west past Red Hat Amphitheater, catch Shopping, Omni, Abdu Ali and more.
 
After relocating to Martin St. in 2010 following a three-year absence from the music scene, this local-favorite venue has once again become a prime location to catch independent bands on the rise. Co-owned by Birds of Avalon band member Cheetie Kumar and located above Neptunes Parlour (which she also co-owns!), you can grab a delicious cocktail and dig into the venue's arcade game collection. Fuel up with food at Garland, also downstairs from KINGS, serving up spice-driven seasonal cuisine with a focus on Indian and Asian flavors. Did we mention Cheetie co-owns that as well, and is the chef? Like Food & Wine magazine recently stated, she truly is a rock star chef.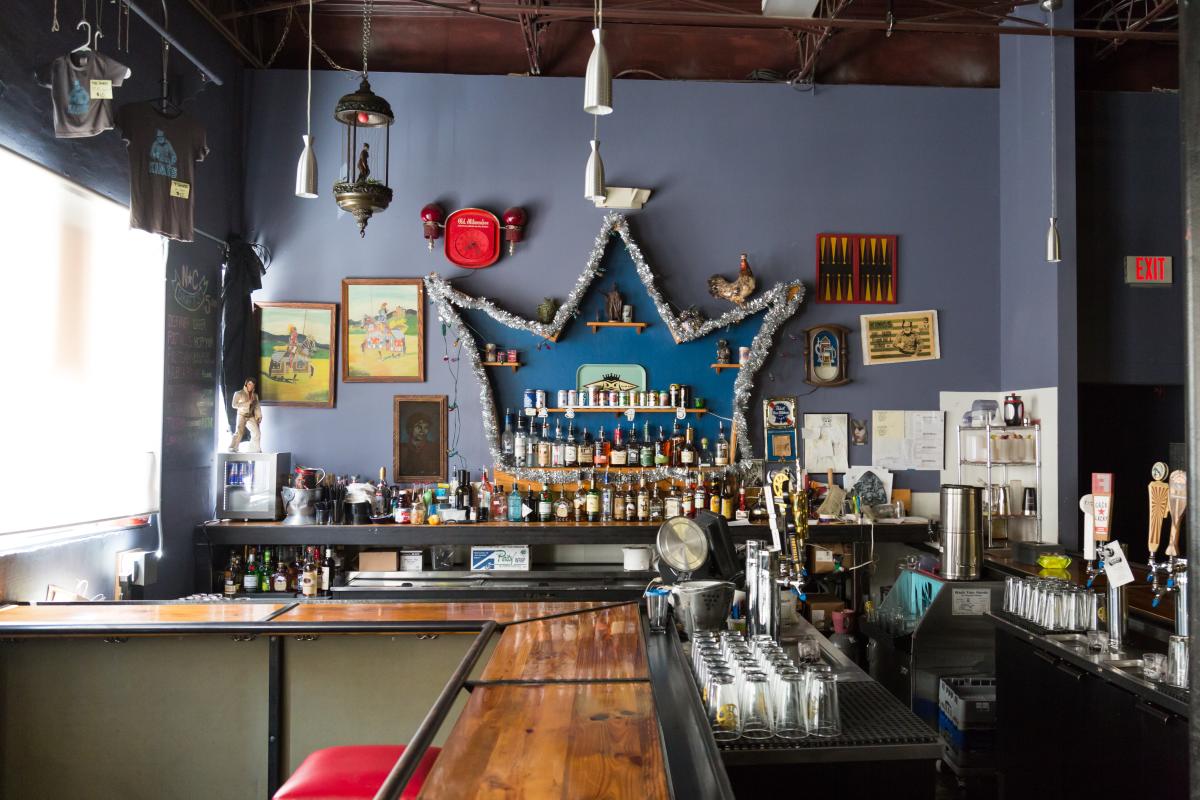 A subterranean bar featuring a selection of fine draft beers from small brewers in N.C. (and a couple from elsewhere) and well-made cocktails with a focus on fresh ingredients and flavors. The drink specials change with the weather, using local ingredients when they're at their best in delicious, fun and affordable libations. Come for the music, stay for the drinks. And as mentioned above, also catch that arcade game collection! Must be 21+ to enter.
 
Since opening in 2010, Red Hat Amphitheater has become a beacon for live entertainment in the Southeast. Just steps from the fun and energy of downtown Raleigh's bars, clubs, galleries and restaurants, this 6,000-seat venue offers up a concert setting with the CREE Shimmer Wall as a backdrop. This year's line-up for the venue: Miguel, DVSN and M8alla on Fri. and Nile Rodgers & Chic, Moses Sumney and Boulevards on Sat.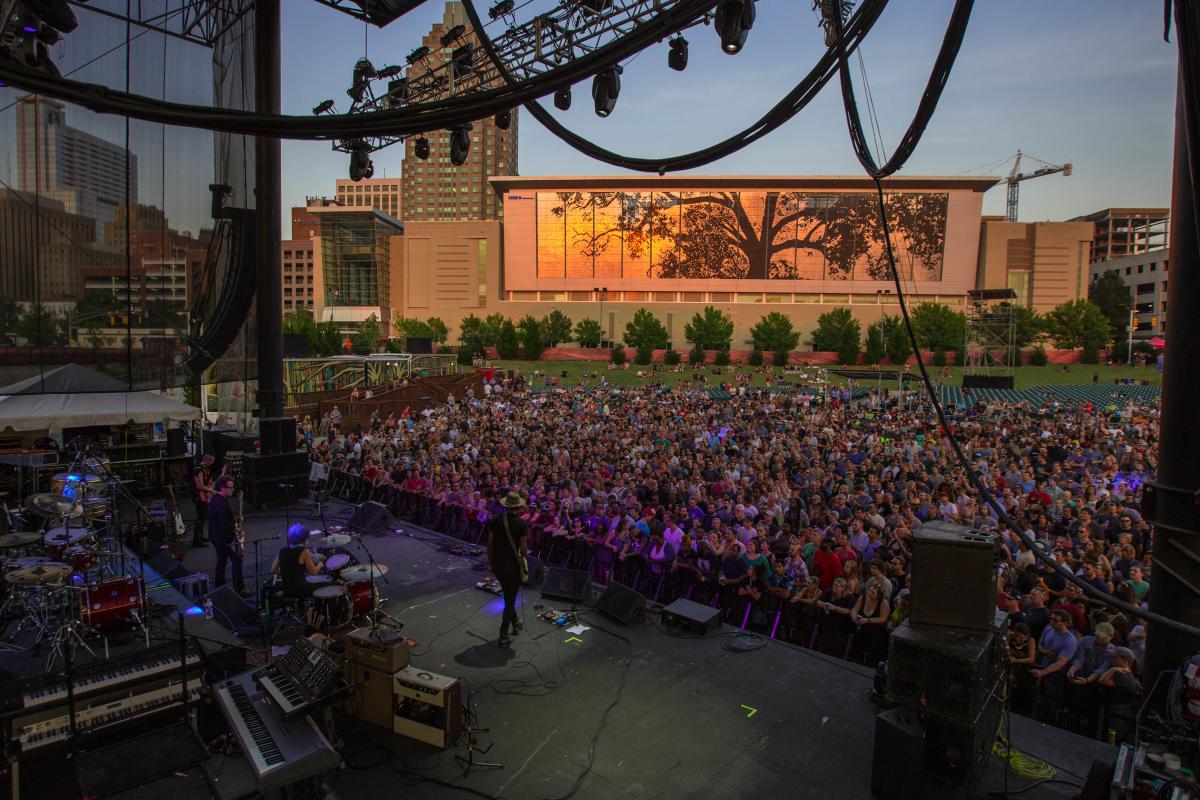 Downtown Raleigh's longest-running live music venue, Slim's, has just enough history, grime and gusto to give any rock club in America a run for its money. Long and narrow, dimly lit, festooned with tour stickers and appropriately loud. With a capacity of only 100, you're always close enough to the music to feel it. Slim's has a large patio out back and an upstairs lounge with a pool table for when you want to dial the volume back. Must be 21+ to enter. 
 
Haven't purchased tickets yet? Get them here! 
 
Photo credits: Second City Plaza photo, Joe Scarborough; Red Hat Amphitheater, Garrett Poulos
Comments