How the Performing Arts Are Returning to the Stage in Raleigh, N.C.
Friday, April 09, 2021, 10am by David Menconi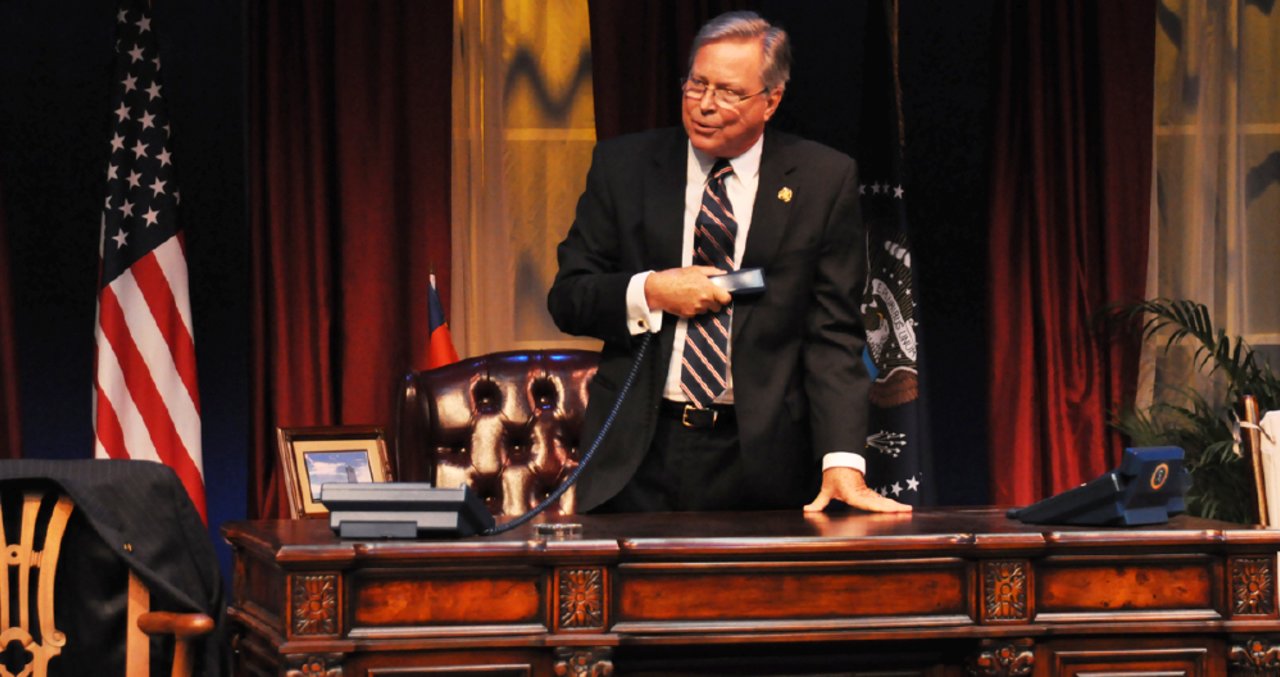 Note: Authored by David Menconi, this piece has been produced in partnership with Raleigh Arts. Menconi's latest book, "Step It Up and Go: The Story of North Carolina Popular Music, from Blind Boy Fuller and Doc Watson to Nina Simone and Superchunk," was published in Oct. by University of North Carolina Press.
---

With COVID-19 vaccination rates on the rise, thoughts are turning toward post-pandemic life and what gathering together for live music and arts events might look like. So what are local arts and music groups, venues and presenters doing? Here's a survey on what some Raleigh area organizations are planning for the coming months.
 
Piedmont Council of Traditional Music (PineCone) is jumping back into live concerts with a half-dozen dates at Memorial Auditorium at Duke Energy Center for the Performing Arts, starting with Gibson Brothers and Trey Wellington on May 7. Other acts on the schedule include Balsam Range (May 14), Bluegrass Experience (May 20), Fireside Collective with Graham Sharp (June 10), Amythyst Kiah and Alexa Rose (June 17) and Molly Tuttle (July 9).
Virus protocols will be in effect, with required mask-wearing and socially distanced seating. That will limit attendance to around 500, not much more than 20% of Memorial's usual capacity. Still in the works are details about merchandise and concession sales.
"At this point, we're not trying to make money so much as get back to it safely and have a little fun without high drama," says Pinecone executive director David Brower. "The larger goal is, first, to get back to live music and enriching that part of our collective souls that has been malnourished the last 14 months; and second, to take a first step forward toward a confident, safe return. We'd love to be your first good experience back. I am a little worried about how comfortable everyone's gotten with their couch and Netflix. But everybody says they want to come back. We'll see."
 
Raleigh Little Theatre is in the fortunate position of having an outdoor amphitheater in its Raleigh Municipal Rose Garden/Stephenson Amphitheatre complex. So outdoors will remain Raleigh Little Theatre's primary setting, at least through the summer. Even so, it hasn't been entirely hiccup-free. This spring's two-person version of "Snow White" had to have its opening delayed because of a virus exposure on the production team. But once it opened, several of the shows sold out with an audience cap of 200.
"To me that says audiences are ready to be back as long as we are clear about safety measures," says Heather J. Strickland, Raleigh Little Theatre's executive director. "We're leaving the cap at 200 for now, even though the most recent loosening would let us have 1,000 in the amphitheater. But that feels like way too many. We need to take into account what we're allowed to do, how to manage it and how to keep everyone safe."
Upcoming outdoor RLT shows include its annual Divas! Under the Stars fundraiser on May 15 and a June 10-20 run of The Mountaintop. If things go well and virus infection rates decline, some indoor productions could happen this fall.
Theatre In The Park (Ira David Wood III Pullen Park Theatre) will commence in-person performances with Always a Bridesmaid, June 4-20, the third show of its 2021 season, with online streaming also continuing as an option. Capacity will be around 50 people per performance, and they hope that figure will rise as the summer progresses.
"We're just really excited to get back to some sort of normalcy," says general manager Brent Simpson. "Streaming has been great, but theatre thrives on that in-person experience. We're just happy to welcome people back any way we can."
Indeed, Simpson is already looking ahead to one of the theatre's longest-running traditions, Ira David Wood III's annual performance of Charles Dickens' holiday classic A Christmas Carol.
"We're praying that we'll be at full capacity for that," Simpson says. "Streaming it last year was an experience. But it did pretty well and we're grateful for that."
North Carolina Theatre will resume productions at the Duke Energy Center for the Performing Arts with a six-show 2021-22 season, starting with Songs for a New World, July 27-Aug. 1. Also on tap are 9 to 5: The Musical (Oct. 12-17), Lady Day at Emerson's Bar and Grill (Nov. 5-14), Sister Act (Feb. 8-13), Ring of Fire (April 29-May 8, 2022) and On Your Feet! (Aug. 9-14, 2022).
As with Pinecone's shows at Duke Energy Center's Memorial Auditorium, there will be reduced capacity and social distancing with the usual virus protocols. Everyone is keeping their fingers crossed that the virus situation improves enough to loosen capacity limits as the season progresses.
"One reason we're opening in July, before we know if we'll be allowed at 100% capacity, is that our mission as a non-profit is to serve our community," says president and CEO Elizabeth Doran. "Right now that community has a need for healing art and music, and we want to get back to serving it as soon as possible."
In the meantime, North Carolina Theatre has restarted its education programs on an in-person basis with youth group and summer camps and programs. But for those not yet ready to gather in-person, Raleigh Little Theatre will retain an online digital option for both the education programs and its plays.
After canceling last year's event and postponing 2021's event to the fall, Artsplosure is on-course to have the festival this Oct. The new dates are Oct. 9-10 on Raleigh's downtown street grid, with most of the programming originally scheduled for 2020's canceled event.
Now Artsplosure management just has to figure out to make it work within a socially distanced environment, in case that's still in effect by this fall.
"Doing an event with an arts and crafts market, you can't really control access," says Artsplosure executive director Michael Lowder. "So how do we configure it in a way that minimizes crowd density? Well, we're working on it. If everything happens the way we hope, this will be a busy year where we double up—one Artsplosure in Oct., and then another in May of 2022."
Comments