Incredible 'Wow' Factor: "You Are Here: Light, Color, and Sound Experiences"
Friday, April 06, 2018, 11am by visitRaleigh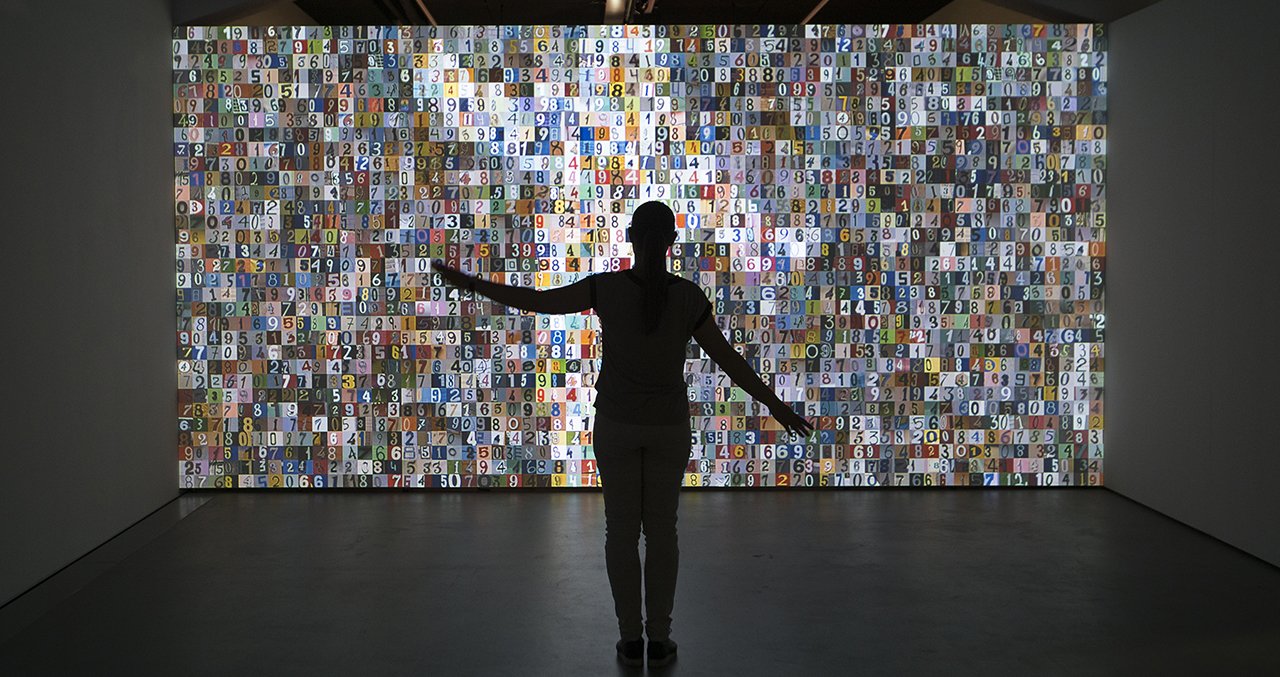 One of the most highly-anticipated art exhibits of the year—perhaps one of the most highly-anticipated in many years—brings an incredible 'wow' factor to the North Carolina Museum of Art in Raleigh, N.C., this spring and summer.
You Are Here: Light, Color, and Sound Experiences features 20 immersive art installations created by 15 artists from around the world. The works take over an entire floor of the museum's East Building and spill into the 164-acre Ann and Jim Goodnight Park, creating a campus-wide presentation of contemporary experiential art.
A major highlight of the exhibit, a mesmerizing "infinity room" of colors and patterns, was created by one of the world's most famous—and most-Instagrammed—artists (more on that in a bit!).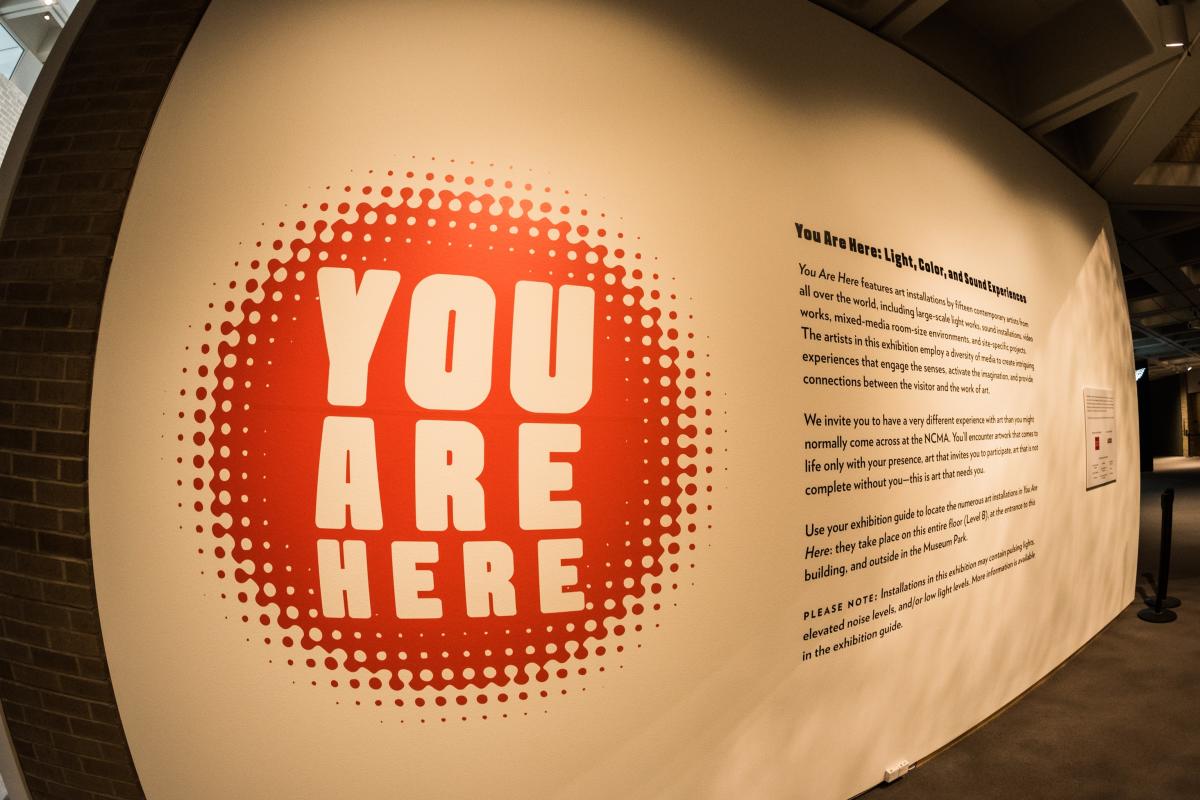 Large-scale video projects, pioneering light and sound installations, experimental technologies and more make up a collection of interactive art that is nothing short of incredible. Exhibits this large—and so elaborately made up of diverse works from well-known artists—are a rare find anywhere in the world.
According to long-time museum director Larry Wheeler, an exhibit of this scale "has never been taken on by a museum in this country before." This is truly a can't-miss event!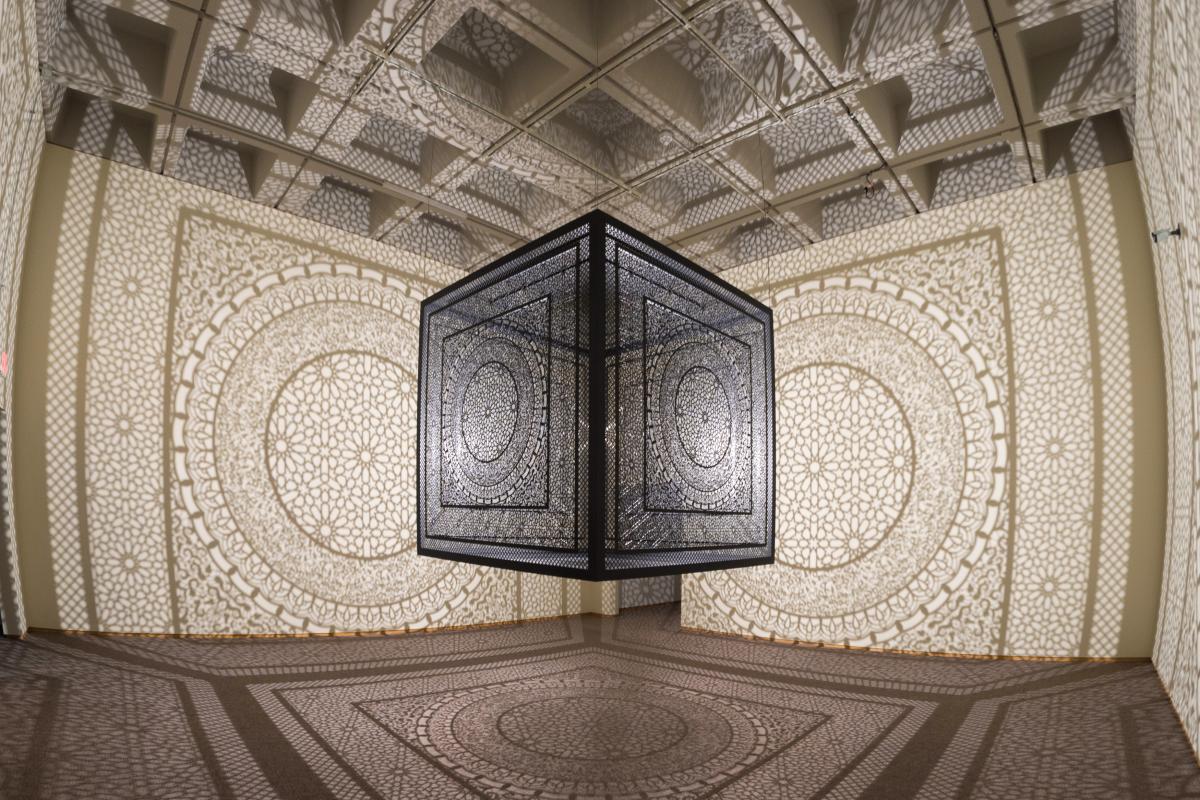 Pictured above is Intersections, by Pakistani-born artist Anila Quayyum Agha. The six-and-a-half-foot cube—made from laser-cut, lacquered black wood—hangs suspended from the ceiling in the middle of a gallery room. A single light bulb casts jaw-dropping shadows across the empty space. 
Pictured below is Photo-kinetic Grid, a dazzling display of light, color and reflections in a site-specific installation by artist Soo Sunny Park. A brazed chain link fence, acrylic tiles and a projector are used to bring the room to life.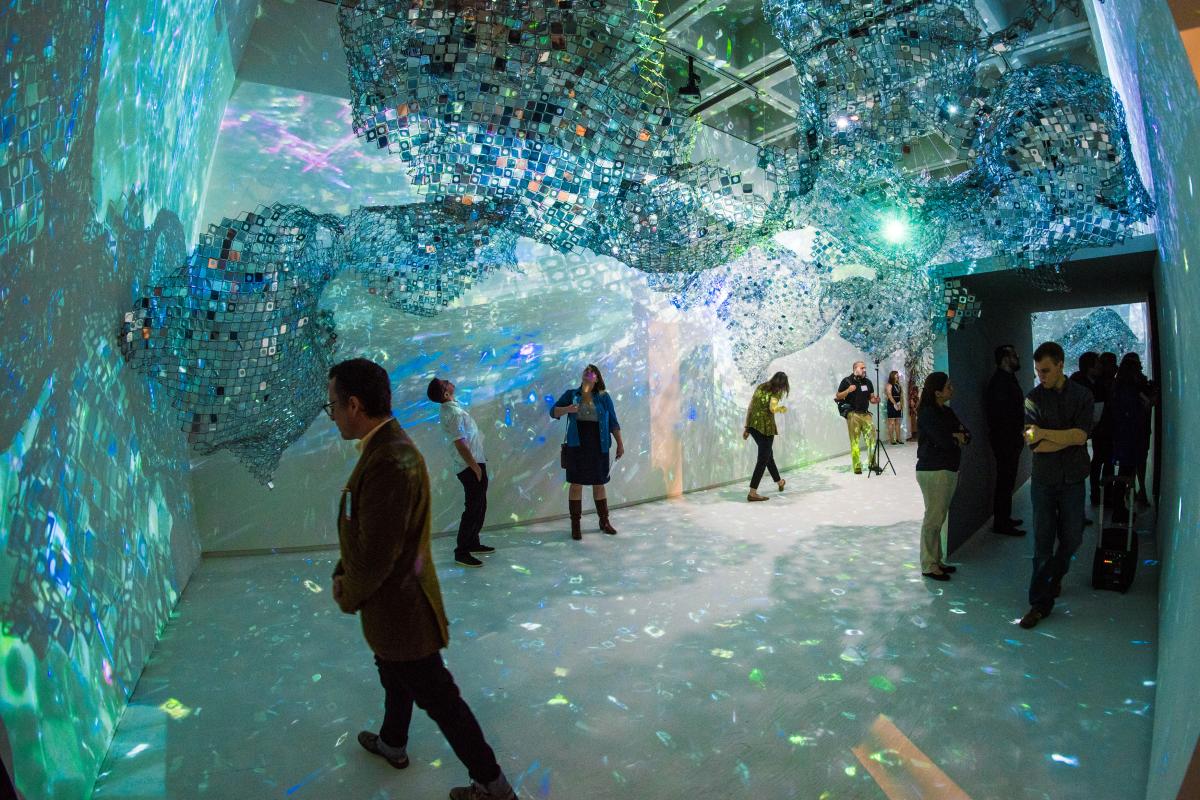 Pictured in the header photo of this article is Rafael Lozano-Hemmer's 1984x1984. The interactive display, with a built-in computerized tracking system, mimics the silhouette of the viewer with a series of the number 1984 repeated throughout. The digits displayed across the seven-foot diagonal screen are extracted from more than 200,000 addresses photographed by Google Street View.
These works, plus more than a dozen others, make for awe-inspiring visuals. You Are Here invites you to have a very different experience with art than you might normally encounter at a museum. Instead of passively viewing a painting on a wall or a sculpture on a pedestal, you'll encounter the surround sound of a recording of a 40-person choir; a panoramic folk-country music video featuring an Icelandic artist, filmed in the Canadian Rocky Mountains; digital "paintings" that you helped create, covering the facade of the museum; a giant kaleidoscope melding multiple images of you with the outside world; and an artwork that comes to life only with your presence, incorporating your portrait with the visitors that come before and after you.
The ticketed exhibit, which also features an extensive list of special events, opens Sat., April 7, and runs through Sun., July 22.
 
A stand-out piece—Yayoi Kusama's Light of Life
A major new work of art will also make its debut at the North Carolina Museum of Art during You Are Here.
Light of Life is a creation by Japanese artist Yayoi Kusama, one of the most acclaimed contemporary artists in the world. At nearly 90 years old, Kusama has been making art for more than 60 years. More recently, Kusama's work has become a worldwide phenomenon. Her penchant for "infinity experiences"—immersive, mind-bending works of color and light that beg to be photographed—has seen sold-out crowds wait in line for as much as six hours in other major cities around the world.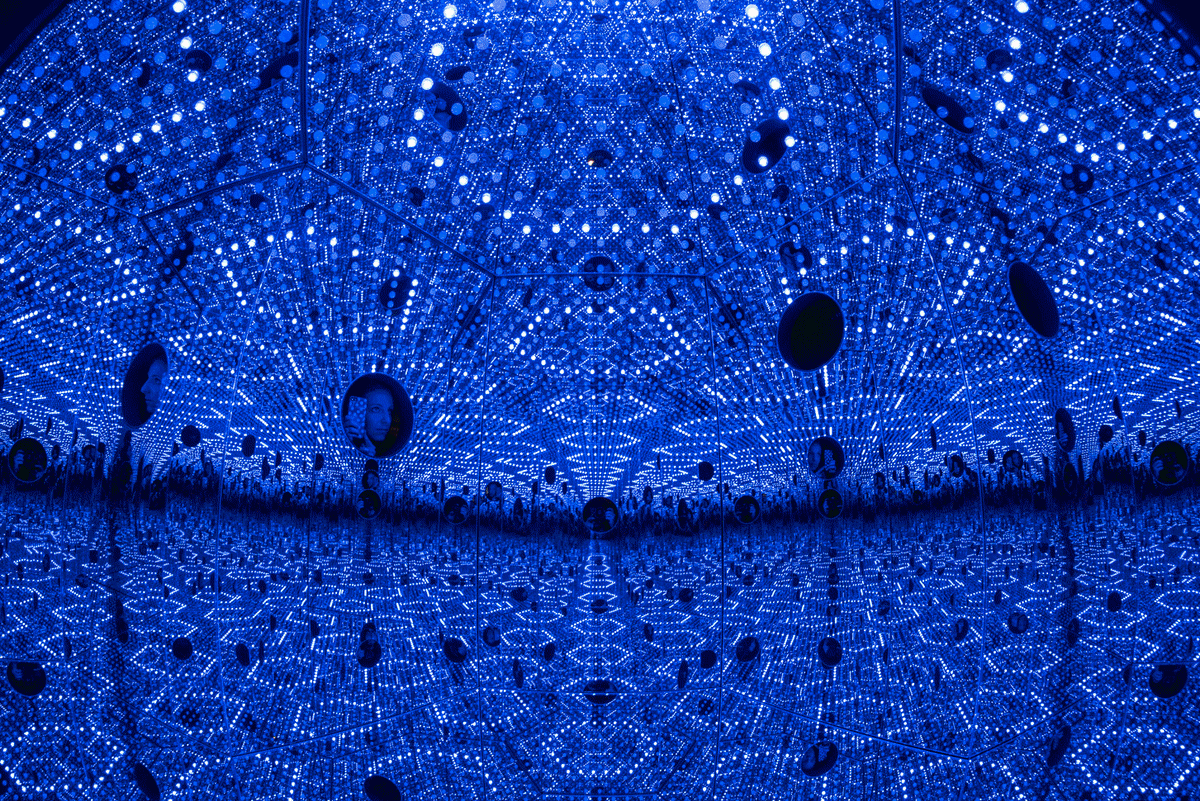 Light of Life (a preview of which is seen above) is a mirrored hexagonal box measuring more than seven feet square and seven feet tall, with three portholes at varying heights to allow the viewer to look inside of the enclosed "infinity room." The interior of the work is lined with mirrors and filled with LED lights that are programmed to change patterns and colors in a dazzling two-minute light show. Viewers see a kaleidoscopic play of color and light, along with multiple views of their own reflections and those of the other viewers looking through the portholes, all creating an illusion of infinite space and an extraordinary shared experience.
Words (or gifs) don't do it justice—it has to be experienced in person to be appreciated.
Your first chance to view Light of Life is as part of You Are Here, through July 22. Once the exhibit closes, the piece will take permanent residence in the museum's West Building.
Tickets to see the exhibit are on sale and available here, or through the museum box office. The museum is open Tues.-Sun., 10am-5pm (with extended hours until 9pm on Fridays). Admission to see the permanent collection at the museum is free.
 
Header photograph by Antimodular Research
 
Comments