Interactive Art! OMAi Mapping Stories: Saint Agnes Sessions
Friday, October 26, 2018, 4pm by visitRaleigh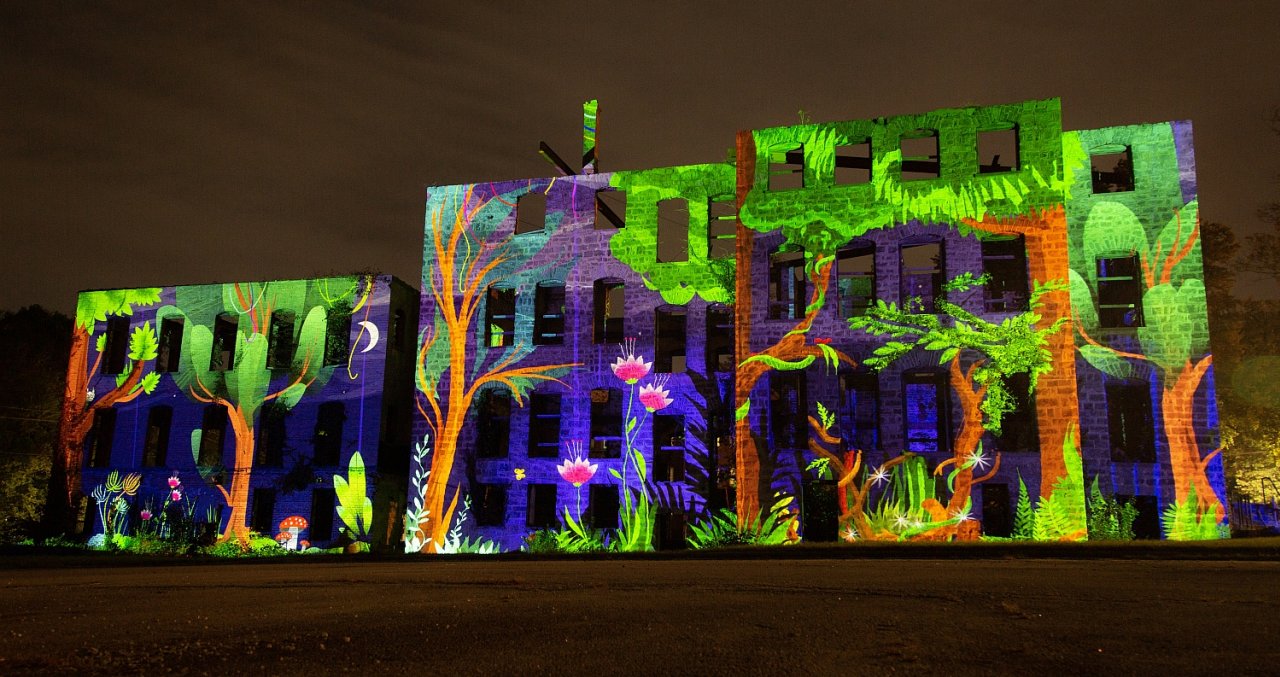 This is a guest post by artist, teacher and passionate mind Linda Dallas, owner of Linda Dallas's Art Studio
It seems I've fallen in love with a historic Raleigh Landmark.
Founded in 1896, Saint Agnes Hospital, located on the campus of Saint Augustine's University (SAU), served the African American community for 65 years, providing nurses training and medical care. Although the roof is gone and vines now cover the stone structure, Saint Agnes still stands tall and inspires our imaginations.
Over the past year, I've been working with SAU students on the Envision Saint Agnes Project—our mission is to utilize the arts to tell the story of this historic site, our goal is to create a public art installation that shares the history of Saint Agnes Hospital.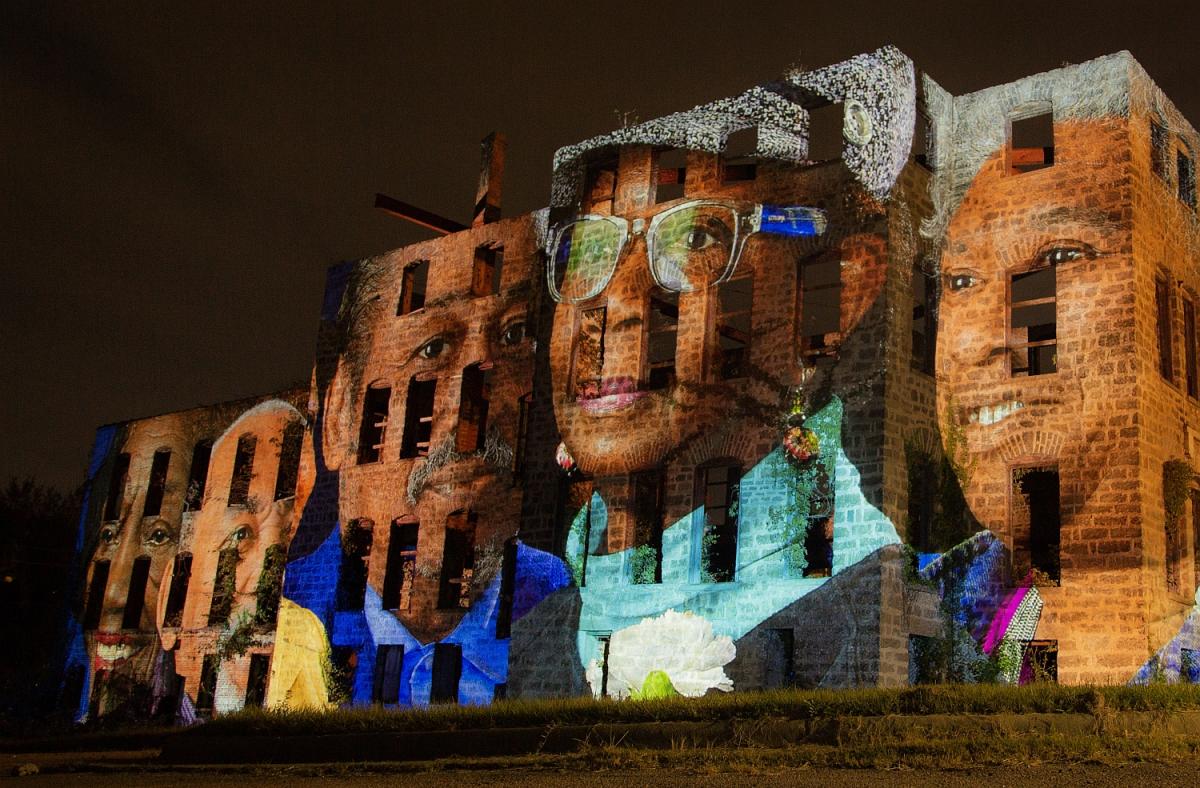 On Oct 27, Nov. 3 and Nov. 10 the artist collective OMAi will be furthering the Envision mission by shining their creative light on Saint Agnes Hospital. OMAi uses patented technology to create and manipulate colorful worlds of large-scale, digital animated projections. The OMAi Saint Agnes Sessions are part OMAi Mapping Stories, a series of workshops and events sponsored by the Office of Raleigh Arts.
For the Saint Agnes Sessions, OMAi will be sharing their innovative app TagTool with a talented array of local artists, including Mike Aliff, Dare Coulter, André Leon Gray, Lincoln Hancock, Harriet Hoover, Kaili Ingram, Nate Key, Justin Perry, Tarish Pipkin, Cameron Philyaw and Napoleon Wright II. The imagery projected on the Saint Agnes building shell will celebrate the Hospital's legacy of caring.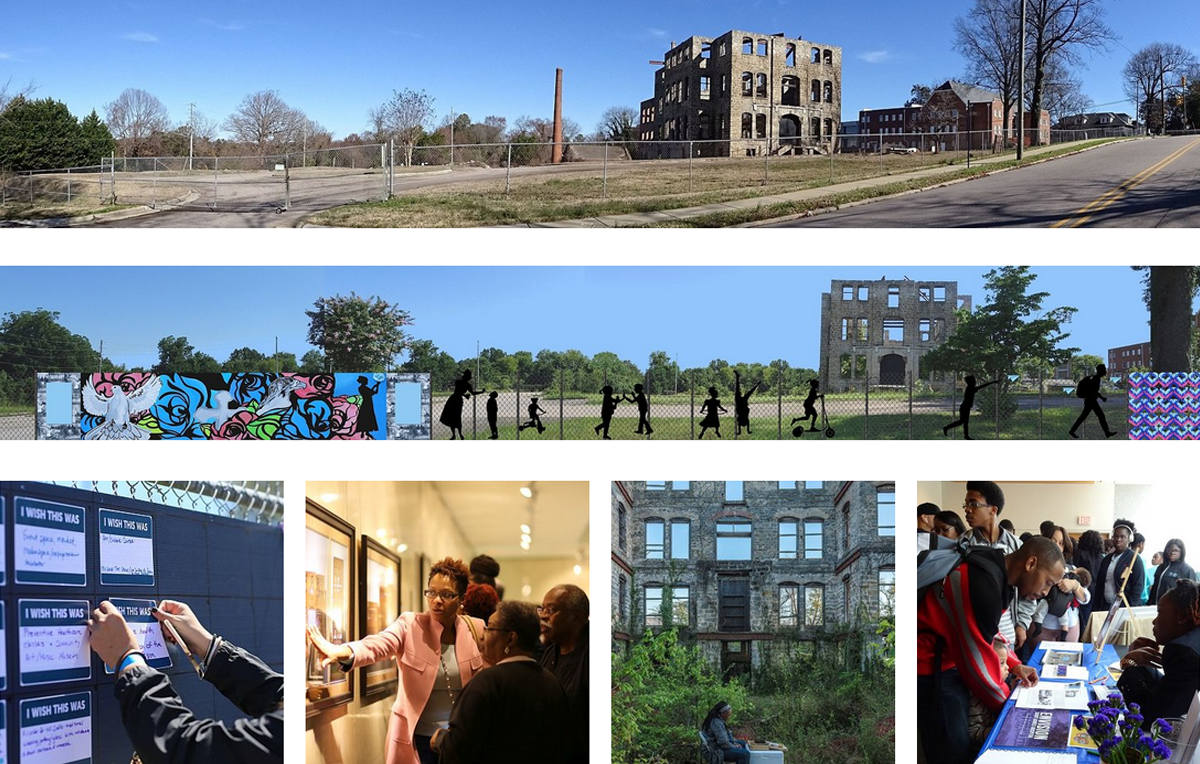 The Saint Agnes Sessions take place on the hospital site—at the intersection of Oakwood Ave. and State St. on the north end of downtown Raleigh—and include musical performances, food trucks and hands-on activities. Free parking is available in the SAU Gymnasium parking lot located on State St.
Break out your knit hat, gloves and travel mug of hot cocoa and join us on one of these dates! The events are free and open to the public.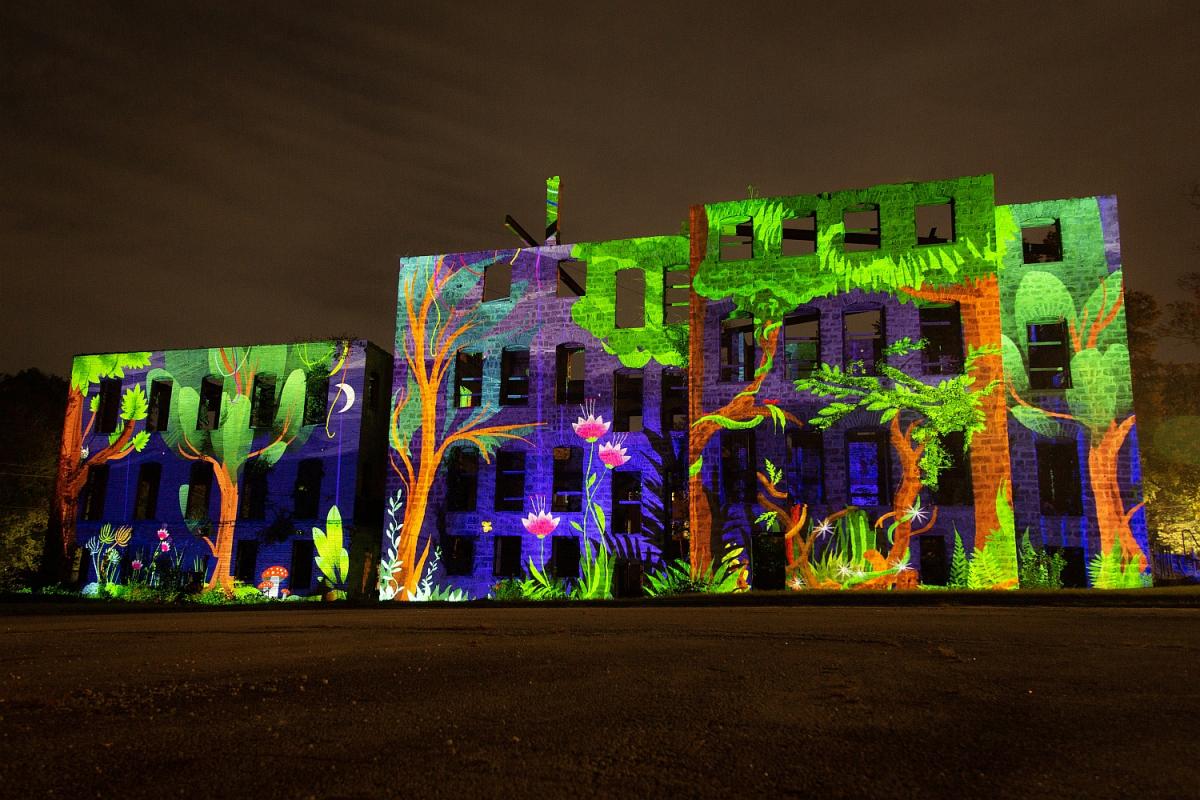 Sat., Oct. 27
6-10pm: Projection art and food trucks, with music by DJ House and hosted by "The Flow"
6:30-7pm: Performance by artist and puppeteer Tarish Pipkins
7-8pm: Music by Eugene Taylor Drum Prophet

Sat., Nov. 3
6-10pm: Projection art and food trucks
7-7:30pm and 9-9:30pm: Performance by Phillip Bernard Smith inspired by the history of Jack Johnson and Saint Agnes Hospital. Projections by André Leon Gray and Lincoln Hancock. Sound installation by Finn Cohen and Anthony Kelley

Sat., Nov. 10
2-5pm: Urban Sketchers
3pm: Presentation and documentary screening on Washington Terrace in SAU's library
4pm: Augmented reality session with North Carolina State University in SAU's library
6-10pm: Projection, art and food trucks
7-9pm: Spoken Word with Press Play Poetz Justin Perry and Tyree Daye. Performances by the N.C. Association of Black Storytellers
The Saint Agnes Sessions are also a wonderful opportunity to learn more about the Envision Saint Agnes Hospital Project and how you can join our efforts to share this important chapter in Raleigh history. Visual Art Exchange Raleigh is the fiscal sponsor of Envision Saint Agnes Hospital Project. Learn how you can support Envision, and follow our progress on Facebook.
Comments