IRONMAN 70.3 Raleigh: Photo Recap
Sunday, June 08, 2014, 6pm by Greater Raleigh Sports Alliance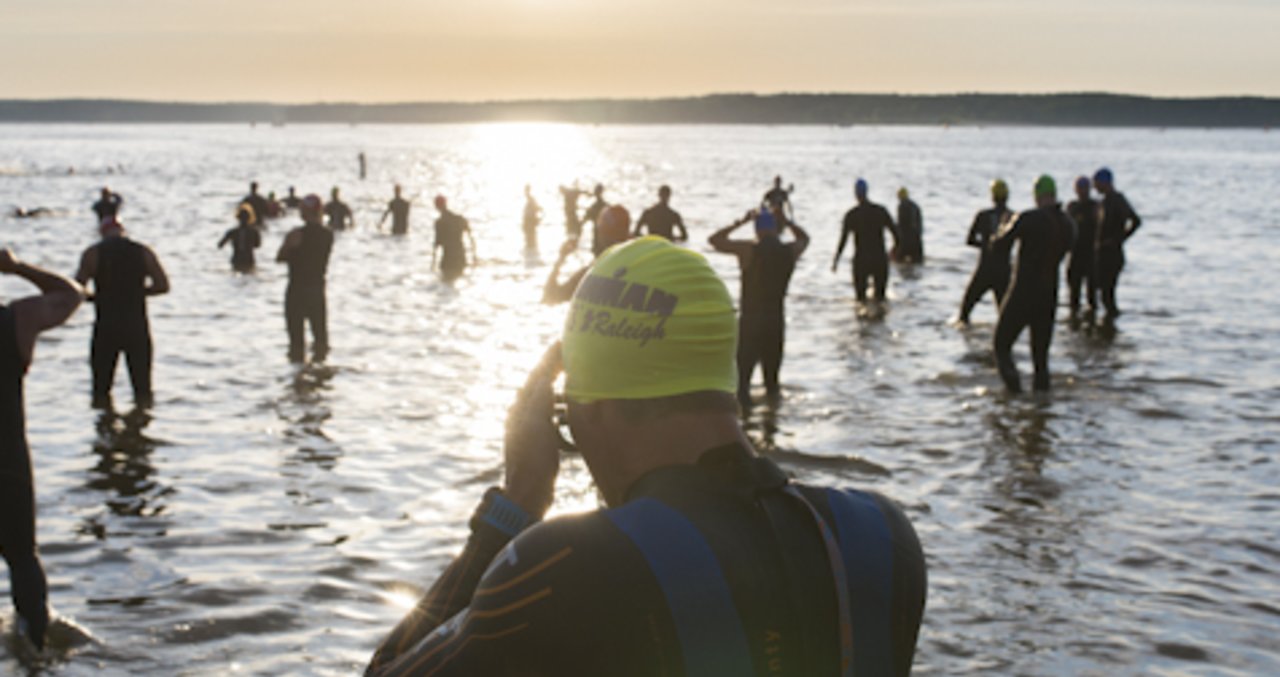 The 2014 edition of IRONMAN 70.3 Raleigh was another huge success. On Sun., June 1, more than 2,000 athletes were up for the challenge of a 1.2-mile swim at Jordan Lake, a 56-mile bike through western Wake County into downtown Raleigh and capped with a 13.1-mile run out and back on Hillsborough St. before finishing in City Plaza downtown.
Some photos from the race (photos via Greater Raleigh Sports Alliance; click to view full size):
Low 60's and beautiful at Jordan Lake to start the race
More than 1,000 volunteers make the event possible
Athletes warm up in the water before the official race start
Athletes start the race in waves of 30-50 participants at a time
Volunteers help keep everyone safe!
Transitioning from the swim to the bike
56-mile trek into downtown Raleigh
Smooth roads on a clear day
Run through downtown Raleigh
Amy Marsh is the #IM703Raleigh female winner! (this photo via IRONMAN)
Comments