Kick Off Beer Month with Raleigh Area Brew Events
Monday, March 23, 2015, 4pm by Leigh Powell Hines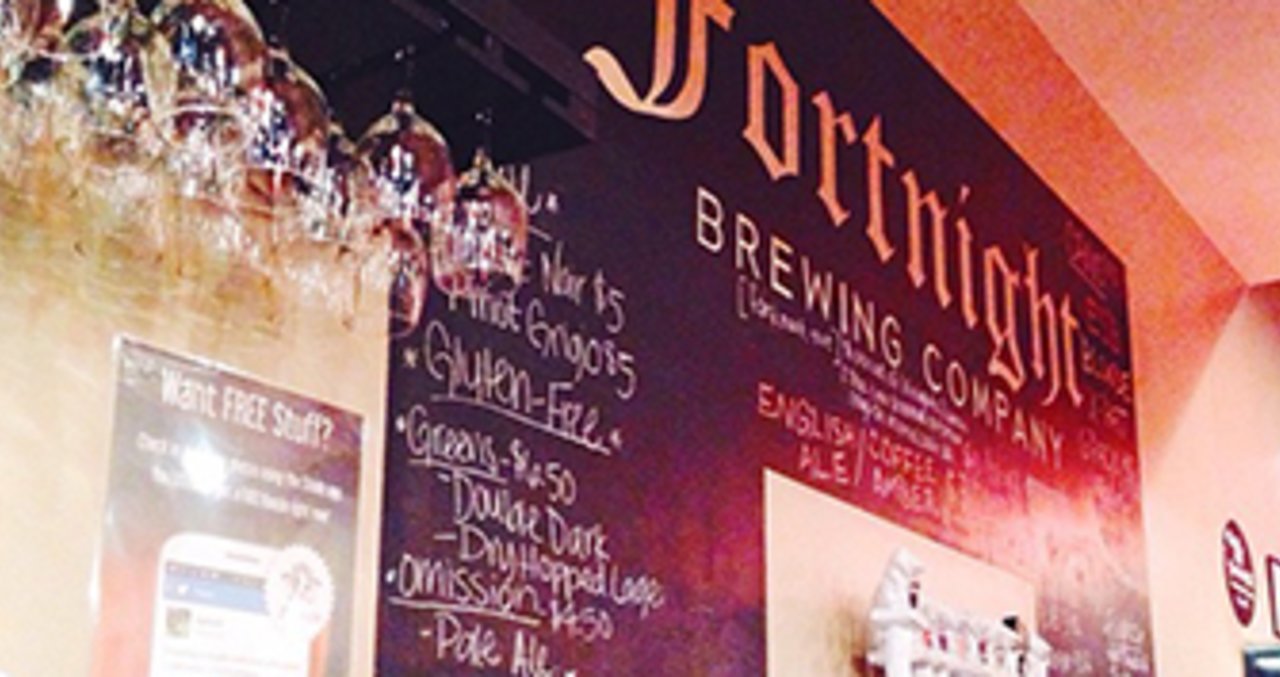 Celebrate Greater Raleigh Beer Month and North Carolina Beer Month in Apr. With signature beer events (including World Beer Festival Raleigh and Brewgaloo), dinners, 18 breweries and more, the taps will be flowing all month long. Here are eight events going on during the first week of Apr.:
Casks on Fools
Apr. 1. Start Beer Month off right at the 2nd annual Casks on Fools at Crank Arm Brewing. This party will feature 24 breweries (15 of which are Raleigh area breweries) and specialty casks. Learn more
Beer Dinner with Brüeprint Brewing
Apr. 1. Chow down on five courses at Midtown Grille paired with six different Brueprint Brewing Company brews. Learn more
Raleigh Brewing Company Can Release
Apr. 1. Celebrate the release of some of Raleigh Brewing Company's best-selling beers in 12-ounce cans at this all-day party. Learn more
Lynnwood Brewing Concern Beer Dinner
Apr. 2. For the past 10 years, Lynnwood Grill has happily made its home in Raleigh. Recently opening its brewery Lynnwood Brewing Concern (in the same location as the grill) and winning two World Beer Bup medals (gold and silver), the brewery is making waves. To celebrate Beer Month, it'll hold a beer dinner as a special kickoff. Learn more
First Fridays at the Museum
Apr. 3. The N.C. Craft Brewers Guild will be organizing tastings from Nickelpoint Brewing Co. for North Carolina Museum of History guests during Apr.'s First Fridays at the Museum. Learn more
2nd Annual Brewers Olympics
Apr. 4. Raleigh Brewing Company hosts the Olympics for brewmasters. Cheer on the breweries as six Raleigh area and N.C. brewers compete in eight events throughout the day. Learn more
Beards and Beers Pop-Up Dinner
Apr. 4. Six James Beard-recognized chefs from across N.C. will pair up with their favorite N.C. brewers to collaborate on a unique beer and dish inspired by James Beard himself. The location is secret, but once you buy a ticket, you'll get clues on how to get there. Learn more
Ukulele Workshop and Jam
Apr. 5. Music and brews always collide so wonderfully. Enjoy a pint or two at Fortnight Brewing Company in Cary, break out a ukulele and work on your chops. From beginners to advanced, all are welcome to play. Learn more
Hotels and breweries are offering special hotel deals and more. DoubleTree by Hilton Raleigh-Cary, Hilton Garden Inn Raleigh-Cary, Four Points by Sheraton Raleigh Durham Airport in Morrisville and Hyatt House Raleigh/North Hills created special beer packages that include brews and more. See all Beer Month deals here
Check out the complete Greater Raleigh Beer Month calendar to keep up with upcoming happenings all month. 
Photo credits: Left Header Photo (Fortnight Brewing Company): @BeetandBaguette; Right Header Photo (Crank Arm Brewing): @EatWriteGo
Comments