Last Chance to See It: Starring North Carolina! Exhibit at North Carolina Museum of History
Wednesday, September 02, 2015, 7am by Kristy Stevenson
Don't miss out! The North Carolina Museum of History's Starring North Carolina! exhibit (get tickets), the first major exhibit highlighting North Carolina's role in the film industry, closes next Mon., Sept. 7. The display spans 100 years; celebrates N.C. films, television shows, cast members and production crews; and features some 3,000 films/programming made in the Tar Heel state.
Opening last Nov., this project was two years in the making. Starting with sources like the N.C. Film Office and Cape Fear Museum (which became a loan partner for 100+ artifacts), curators also worked with Warner Brothers Corporate Archives and 20th Century Fox Studios, private donors and local talent who had been in the thick of many productions.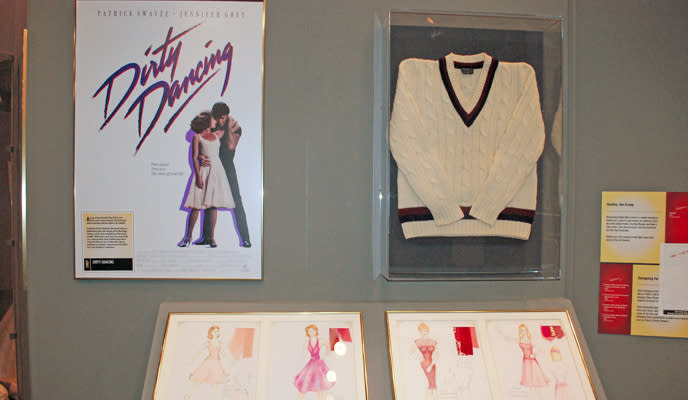 Occupying 8,000 square feet—the space of not one but two former exhibits—and featuring its own gift shop, Starring North Carolina! is appropriate for both adults and children.
Explore a variety of elements from projects with ties to N.C.: The Andy Griffith Show, Blue Velvet, Brainstorm, Bull Durham, Dawson's Creek, Dirty Dancing, Firestarter, Homeland, The Hunger Games, Iron Man 3, The Last of the Mohicans, Sleepy Hollow, Teenage Mutant Ninja Turtles, Talladega Nights: The Ballad of Ricky Bobby, Under the Dome and dozens more.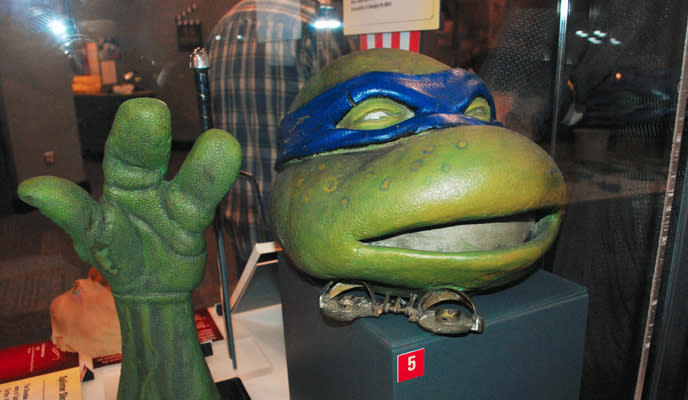 With more than 100 films represented through artifacts, 70 are profiled, and nine featured films include a 23-inch interactive display screen. From costumes and props to original scripts, movie clips, images, memorabilia and a live database of both programming and talent (search for films made in all 100 counties or talent who grew up here), there's something for everyone.
Click here for exhibition days, times and ticket information. Get tickets here.
Comments