LEGO Fun for Kids of All Ages
Friday, February 14, 2014, 7pm by Kristy Stevenson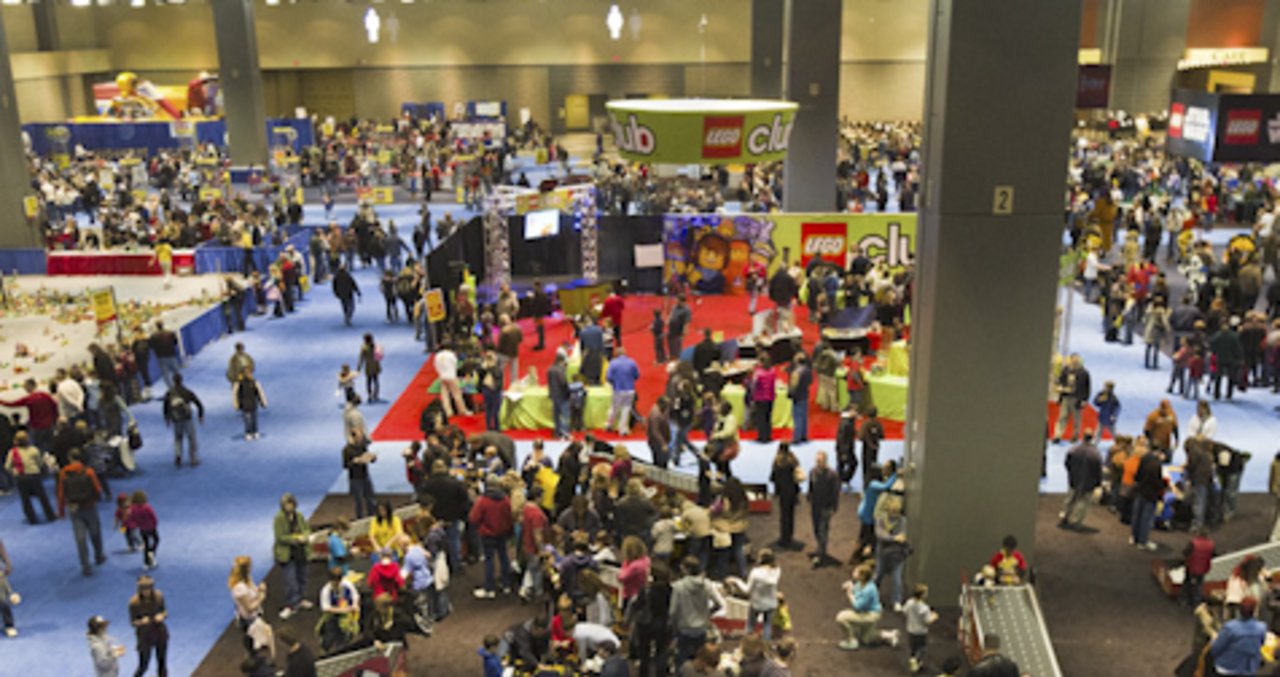 The LEGO® KidsFest returns to Raleigh, Feb. 28–Mar. 2, 2014, at the Raleigh Convention Center. Once again, participants can expect all of the creative hands-on fun of LEGO building and interactive educational experiences together in this family event for children of all ages and builders of all skill levels and interests.
From individual building to family challenges, there is a lot to see and do at LEGO KidsFest. Held over three days, this travelling exhibit covers more than 150,000 square feet of space and offers five sessions (included in the price of admission), filled with activities and play areas including:
•  LEGO Model Gallery: Dozens of life-sized models made entirely from LEGO bricks
•  LEGO Master Builders: Live demonstrations and activities from professional LEGO builders
•  Brickscapes: Fantastic displays that combine lots of LEGO and DUPLO sets
•  Creation Nation: Build your own creation to add to a custom map of the U.S.
•  Race Ramps: Build your own custom car and race it down the ramp against friends and family
•  LEGO Games Arena: Roll the dice to play LEGO board games
•  Construction Zones: Creative free build, play and display areas
•  LEGO DUPLO: Younger visitors can explore imagination through building
•  Brick Pile: A gigantic pile full of LEGO bricks for creative play
•  Monochromatic Builds: Bricks of a single color to foster group creativity
•  LEGO Retail and KidsFest Marketplace: Purchase LEGO and official KidsFest tour merchandise. Choose from a selection of LEGO Star Wars t-shirts, brick storage bins, KidsFest bracelets and the Bissell Perfect Sweep Turbo (it actually picks up bricks).
"What [my daughter] really liked most about the event was being part of the spectacle—participating in the group builds; competing in contests; and learning and creating with all the other kids," said Sarah Lindenfeld Hall, who attended in 2011.
2014 activities also include:
•  LEGO Chima: Choose a tribe and test battling skills with the whole family
•  Art Gallery: Create and exhibit a personal masterpiece for all to see
•  LEGO Friends: Build for the five empowered friends from Heartlake City
•  LEGO Star Wars: Build and display a Star Wars model
"Any family who likes to be inspired, get hands-on and have fun together won't want to miss LEGO KidsFest," said Vince Rubino, LEGO events manager.
On tour since 2009, nearly 500,000 people have attended a LEGO KidsFest. The Raleigh event runs Fri., Feb. 28, 4-8:30pm, and the weekend of Mar. 1 and 2 (on each day, session one runs 9am-1:30pm and session two runs 3-7:30pm). Tickets are still available for all sessions, although Sat. slots are filling fast. Tickets for children aged two and under are free; children three-17 and seniors 65+ are $20; and adults are $22.
Comments