Local Coffee Shops in Raleigh, N.C.: Satisfy Your Coffee Cravings
Thursday, August 20, 2015, 1pm by Emma Witman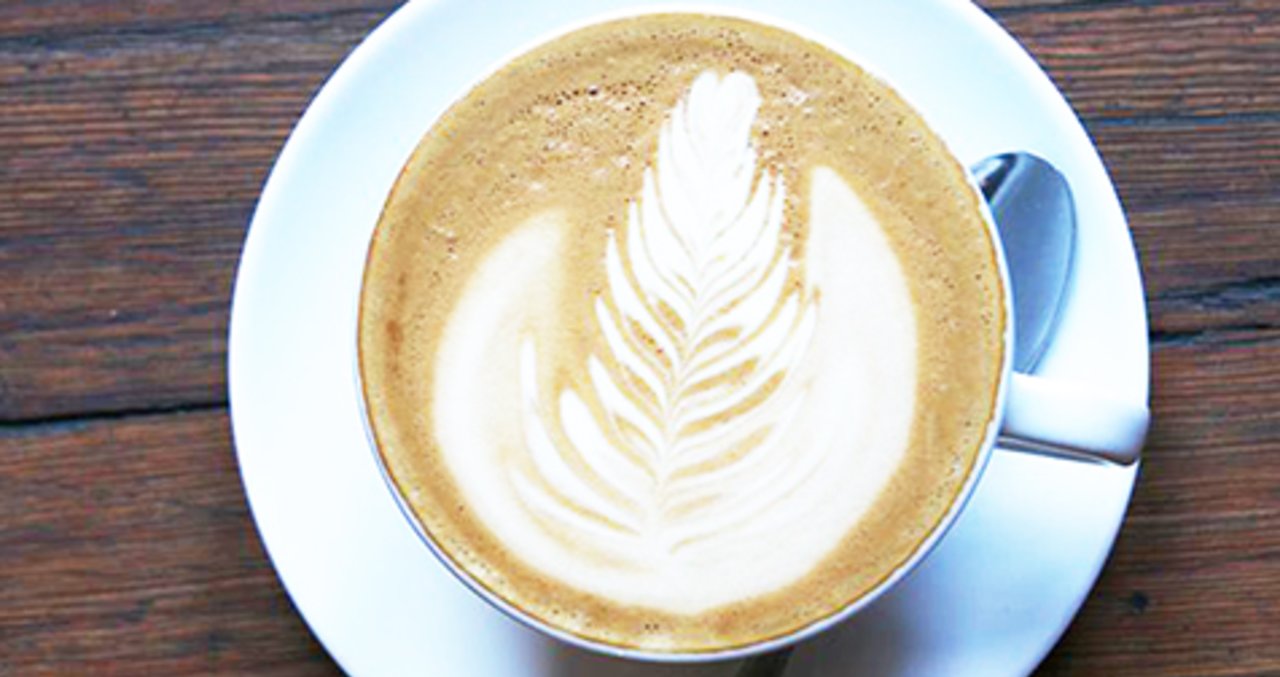 In Raleigh, you'll spot big brands alongside the independently-owned small labels, including roasters using 100-percent fair trade organic blends. Below are coffee spots locals love, all with delicious brews. Keep in mind that this is just a small dose of what the Raleigh area offers—check this page for more than 50 spots where you can satisfy your coffee cravings.
Benelux Coffee
European-influenced but local all the way, Benelux Coffee is roasted in Raleigh. The Cameron Village café has a European vibe from its food (made-to-order Belgian waffles) to TV programming (English Premier League soccer). Grab a brew and admire the coffee mural, an impeccably-made sign constructed from coffee beans of various shades.
BREW Coffee Bar
BREW is a coffee and beer bar that brings coffee and beer lovers together in downtown Raleigh's Seaboard Station. The establishment has incredible lattes, delicious pour-over coffee (a method of manual brewing in which a thin, slow stream of water is poured over a filtered cone—the handcrafted coffee experience takes longer, but really brings out the flavors of the bean), tasty pastries and local beers on tap, through which baristas can serve a nitro-cold, smooth brew that pours like a Guinness.
Cup A Joe
Cup A Joe brews their house-roasted coffee at two locations, both near North Carolina State University, with one store on Hillsborough St. and the other on Avent Ferry Rd. It's a more-than-20-year-old staple that boasts a laid-back atmosphere, fast service and, of course, fantastic coffee. Cup A Joe is a solid bet for both grabbing a brew on the go or settling in with a book.
Jubala Village Coffee
A café in North Raleigh's European-style Lafayette Village with a rotating roster of roasters, usually local, excellent cappuccinos and scrumptious waffles—try blueberry with blueberries on top! They also sell a wide variety of coffee equipment and have fantastic spaces for your group's business meeting needs.
Lorraine's Coffee House
This coffee shop and live music venue opened by award-winning bluegrass artist Lorraine Jordan in Garner (just south of downtown Raleigh) features bluegrass and acoustic music weekly. Typically the lineup consists of bluegrass on Thurs. nights, acoustic music on Fri. nights and jazz/soft rock on Sat. nights.
Morning Times
In Raleigh's downtown, Morning Times is a great place to get updated on the day's news while munching on a bagel, muffin, scone or other breakfast item. Morning Times also has lunchtime eats, such as their famous tuna salad, their apple and brie sandwich and more. "Morning" is in the name, but there's an evening scene as well: eat dessert and sip wine as you stroll the upstairs gallery at night, featuring works by that month's chosen artist. 
Sola Coffee Cafe
A North Raleigh establishment, which serves fine coffees and teas, local craft beers, European wines, gourmet sandwiches, salads, neopolitan pizza and other baked goods. Try the hot mini donuts that diners adore! 
The Third Place
Relax with a cup of joe at this spot in the Five Points neighborhood of Raleigh. The atmosphere makes it easy to kick back, with rich red Oriental rugs, warmly-hued walls and exotic glass lanterns suspended from an antique tin ceiling.
Wake Forest Coffee Company
A popular spot north of Raleigh. Take in live music and immerse yourself in the town of Wake Forest's community of coffee lovers.
Even More Local Coffee We Love
We absolutely couldn't mention coffee in Raleigh without mentioning these local makers:
Raleigh's Larry's Beans works with farming partners to get beans with the deep, rich flavor profiles needed for their slow-roasting process. A Raleigh staple, you can find Larry's coffee at any of these locations listed on their website.
Oak City Coffee Roasters is a downtown coffee roaster carried by many of the above cafes, including Café de Los Muertos. The owners make it a point to personally know the farmers who supply their beans, bringing the customer as close to the origin of the coffee as possible. 
Slingshot Coffee Co.'s cold brew coffee was just listed among 11 Excellent Cold Brew Coffees by Eater. Stop by their store, Weekend (open Sat. and Sun., 8am-2pm), and hang with them in downtown Raleigh, or see a list of places where their coffee is available in Raleigh here.
Comments