Lynnwood Brewing Concern Puts its Stamp on Raleigh, N.C.'s Taphouse Culture
Tuesday, March 22, 2016, 11am by Charles Upchurch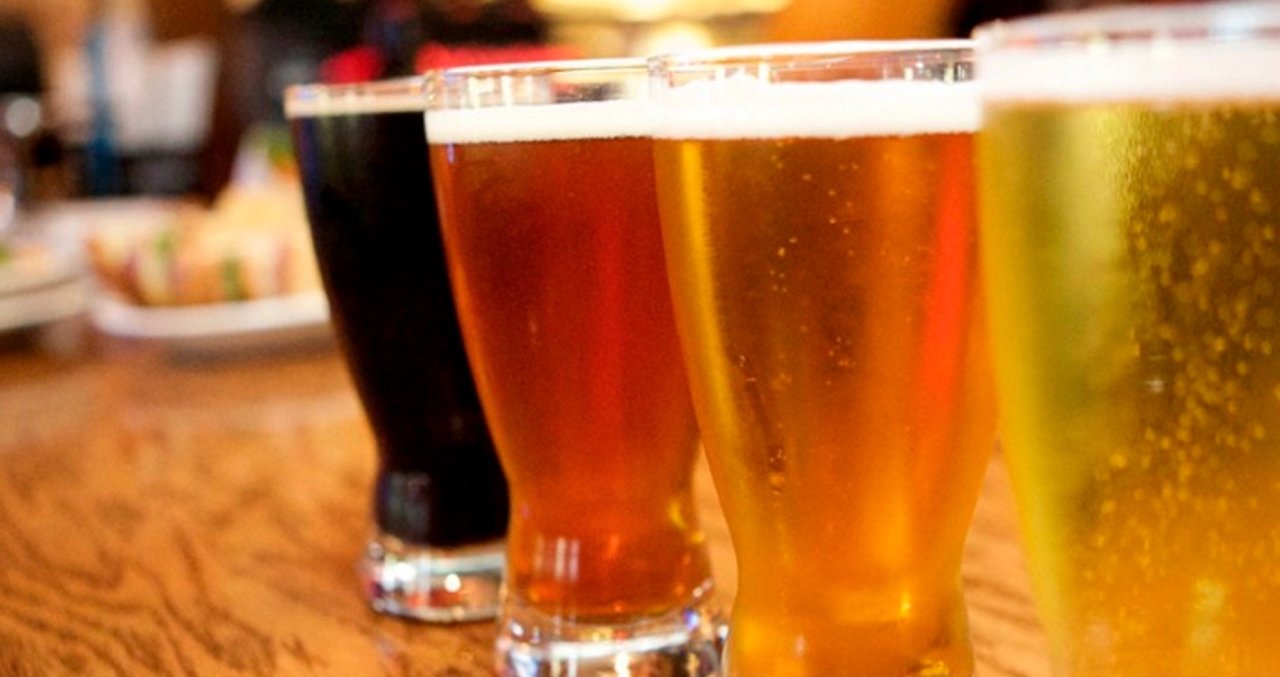 Lynnwood Brewing Concern is one of the latest success stories in the beer brewing community here in Raleigh, N.C., that is making headlines and gaining notice around the country. It all started in 2004 at a little neighborhood joint in northwest Raleigh called Lynnwood Grill. The sports bar was created when owner Ted Dwyer took over the grill that had previously been a suburban outpost of Lilly's Pizza next to the Raleigh Grande movie theater off of Hilburn Dr. at the far-north end of Glenwood Ave.
As northwest Raleigh rapidly grew, Lynnwood Grill grew with it. In 2011, Dwyer built a new, two-story restaurant, featuring one of the city's best rooftop bar decks, just across the street from the original. By 2013, he established the in-house Lynnwood Brewing Concern and was brewing his own brand of beer, and eventually maxed out production at 1,200 barrels a year. Meanwhile, the beer started winning awards at competitions around the country.
With popular taphouses like those at Big Boss Brewing Company, Raleigh Brewing Company and Trophy Brewing Company attracting a growing legion of loyal followers, Dwyer set his sights on expanding the Lynnwood franchise closer to downtown. In Oct. 2015, Lynnwood Brewing Concern expanded to a new location.
Dwyer and his brewing team, including head brewer Bill Gerds, Andy Gallagher, Sarah Sinning and Darrell Wells, now oversee a growing production operation at both the original Lynnwood Brewing Concern location (also known as Lynnwood Grill) and the new, larger facility. Lynnwood Brewing Concern aims to produce 2,000-3,000 barrels per year, with capacity to produce as many as 5,000 barrels and room to grow larger still.
Year-round favorites include Hop On Top, a West Coast-inspired American IPA (7.0% ABV), and Blonde Moment, a wheaty Belgian pilsner (6.2% ABV). Award-winning offerings include Kiss My Irish (4.75% ABV), a dark Irish stout that won silver medals at the 2014 and 2015 U.S. Open Beer Championships. The black IPA (6.0% ABV) won silver at the 2014 World Beer Cup. There are also barrels of wild and sour brews waiting to be tapped. A canning operation gets underway in April.
The new taproom is proving to be a popular draw for Lynnwood Brewing Concern. It occupies space within the largest single-story building inside I-440, once a distribution center for the A&P grocery chain. Large garage doors provide full visibility into the brewery operation. Designer Nate Sheaffer, the talent behind the distinctive Crank Arm Brewing décor, created the back bar. Old-school shuffleboard, foosball, classic video games and three large HD TV screens for game-watching provide family entertainment, and food trucks are always on site. Construction on an outdoor beer garden is currently being completed.
Dwyer noted that the response has been so positive, he's getting deluged with special event and group requests. Which means his vision for Lynnwood Brewing Concern is coming to life–a production facility to meet demand for his beer that can also serve as a community gathering place for friends, family, colleagues and those who embrace what the beer renaissance in Raleigh has come to represent. A good life that keeps getting better.
Comments