Meet Larry Larson: Coffee's Head Bean
Monday, April 25, 2016, 6am by visitRaleigh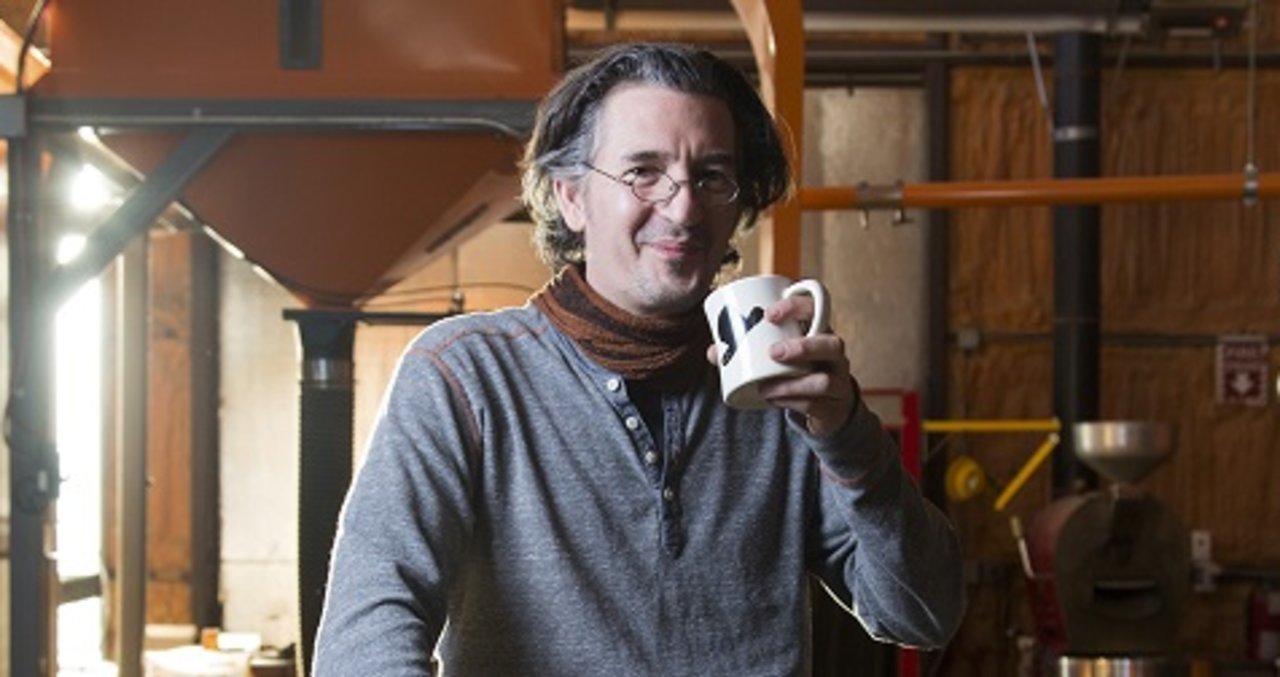 To Larry Larson, founder of Larry's Coffee, java is more than a pick-me-up. With coffee, we warmly welcome a new friend. Over coffee, we take time to share important ideas. And coffee, Larson says, has a real impact on lives across the globe.
Since becoming "Head Bean," more than 20 years ago, Larson has built a robust Raleigh, N.C., coffee-roasting business, while minimizing his business's impact on the planet and working to improve the lives of farmers in 16 countries from which he sources his beans.
He is passionate about making the world a better place. "Part of how I approach coffee in my life is to help educate the consumer to things they don't know," he says. "Sustainability, low-impact business. What does that all mean? Because it's coffee, a universal beverage, I get to extend my hand to start sharing some things that I've been thinking about."
Larson grew up near Seattle, moved south to try grad school, learned the coffee business and never looked back. Today Larry's Coffee is served with pride in area eateries and offered in shops and online, and Larson is deeply rooted in his adopted home. 
"I love Raleigh," he says. "There's this youthfulness that manifests itself into an entrepreneurial spirit, which I absolutely love. People are moving here from all over, and they're bringing their love of coffee." 
Oh, and Larry loves to dance!
Photos by Travis Long

Love Larry's story and interested in more people like him? You can meet some of Raleigh's passionate minds here. 
Comments