Meet MOFU Shoppe's Sophia Woo
Thursday, August 01, 2019, 12pm by visitRaleigh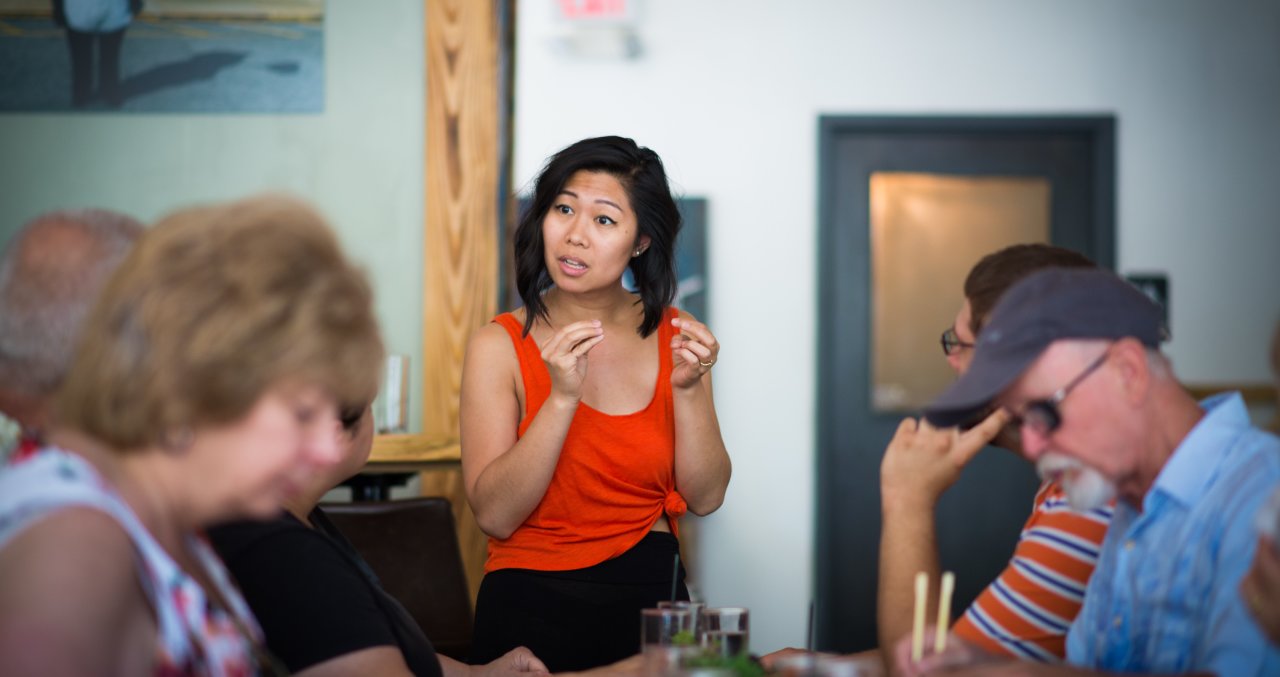 It started with a food truck and has grown into one of the standout stars among downtown Raleigh's booming food scene.
Sophia Woo and her business partner Sunny Lin launched a popular food truck business following a successful Kickstarter campaign. The Pho Nomenal Dumpling Truck quickly drew the attention of Food Network's The Great Food Truck Race, and they were invited to compete. With an extraordinary amount of grit and perseverance that Sophia credits to her immigrant parents, the team won Season 6. After being crowned the first and only all-female champions, Sunny and Sophia decided to put their $50,000 winnings from the show towards opening their brick-and-mortar restaurant—MOFU Shoppe.
MOFU Shoppe's name, translated as "more fortune" in Mandarin Chinese, reflects Sophia's belief of "more food, more fun." Since opening nearly two years ago, the restaurant has continued to serve dishes inspired by foods commonly eaten across the Asian continent. Housed in a retrofitted car dealership in City Market in downtown Raleigh, the space is a subtle nod to Sophia's culinary start and ensures a fun, unique dining experience for all.
Though a longtime lover of people and food, Sophia didn't begin her career as a chef and restaurateur. Her first job entailed solving textbook math problems to check for and edit mistakes. She later attended graduate school for business and worked two and a half years at a Big Four accounting firm. It wasn't until 2013 that she and Sunny dreamed up the idea for their food truck. Since then, Sophia has thrived on representing her identity through Asian cuisine and giving back to the community as much as possible.
Watch the video below to hear more from Sophia on why MOFU Shoppe is a perfect fit in the City of Oaks!
 
Five questions with Sophia

How does Raleigh—people, places, vibe—influence what you aim to do with MOFU Shoppe? 
Raleigh, and the whole Triangle area, has fostered an environment where all of us small business owners can take a chance and create with our hearts. Raleigh is inclusive, accepting and warm—this is why we can take chances and bring new out-of-the-box concepts and creations to fruition here. This area is incredibly supportive, and the continued work that our city and industry leaders do makes this the best place to be! We aim to be a surprising, quirky and fun Asian-influenced hangout. Come exactly as you are and leave full and satisfied.
 
What's your favorite spot to take out-of-town guests to show off the City of Oaks?
My favorite spot for out-of-town guests is Fayetteville St. during a festival!
[See a list of major upcoming events on Fayetteville St. and beyond here.]
 
Breakfast/lunch/dinner: What does a perfect day of eating/drinking look like in Raleigh?
Do you have a favorite coffee spot and/or place for a nightcap?
My favorite coffee spot AND place for a nightcap is, 100-percent, Bittersweet (the dessert, coffee and cocktail bar owned by Kim Hammer).
 
Do you have any hidden gems (restaurants, bars, parks, other artists that live here) that you'd like to share?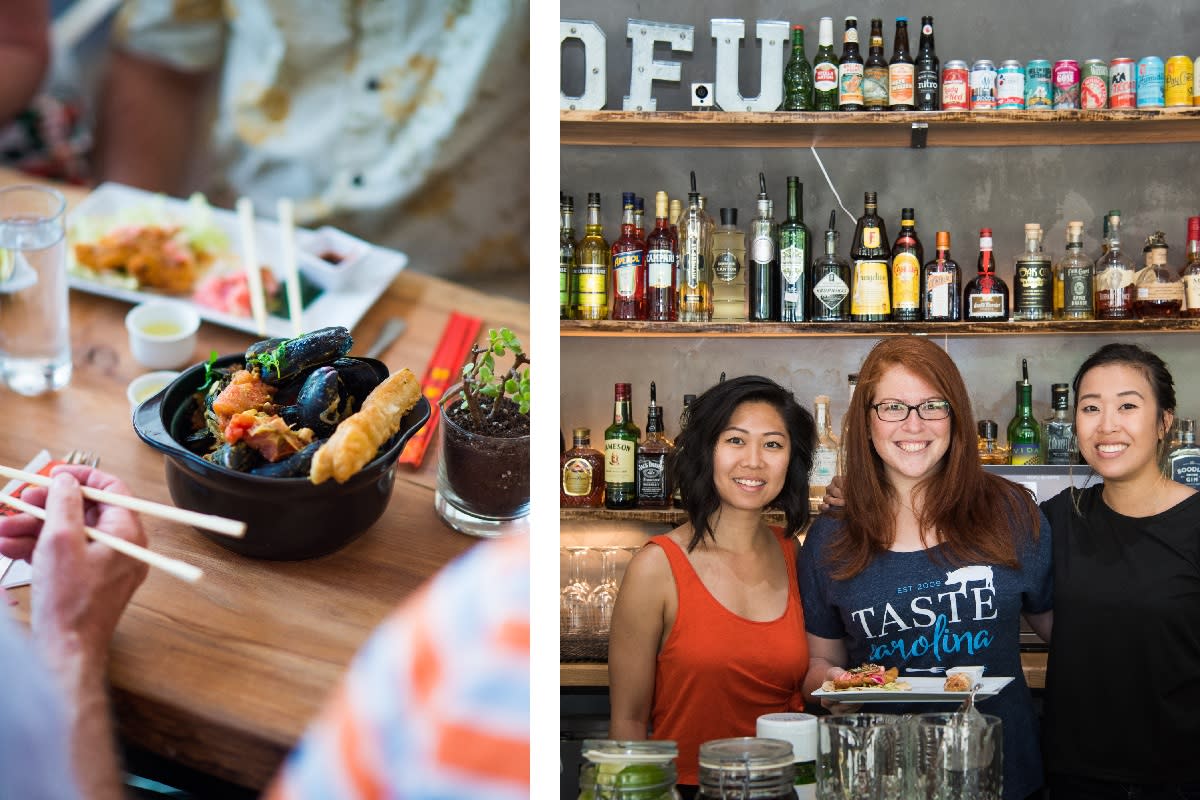 A two-year anniversary bash at MOFU Shoppe (Sun., Aug. 4!)

To celebrate opening their doors two years ago, MOFU is throwing an epic celebration, serving up dumplings, wontons and more in downtown Raleigh on Sun., Aug. 4, from 1-5pm. This Luau party will feature a pig picking, seafood boil, boodle fight (a Filipino military tradition where participants sit at long tables and eat big meals together—often using their hands—to build camaraderie), drink specials, tons of desserts, ice pops, face painting and more. Tickets are required (and children are welcome!), with proceeds benefiting charity organization Rise Against Hunger.
Comments