Movies Under the Stars! Nearly 50 Chances to Catch an Outdoor Movie This Summer in Raleigh, N.C.
Tuesday, May 07, 2019, 3pm by visitRaleigh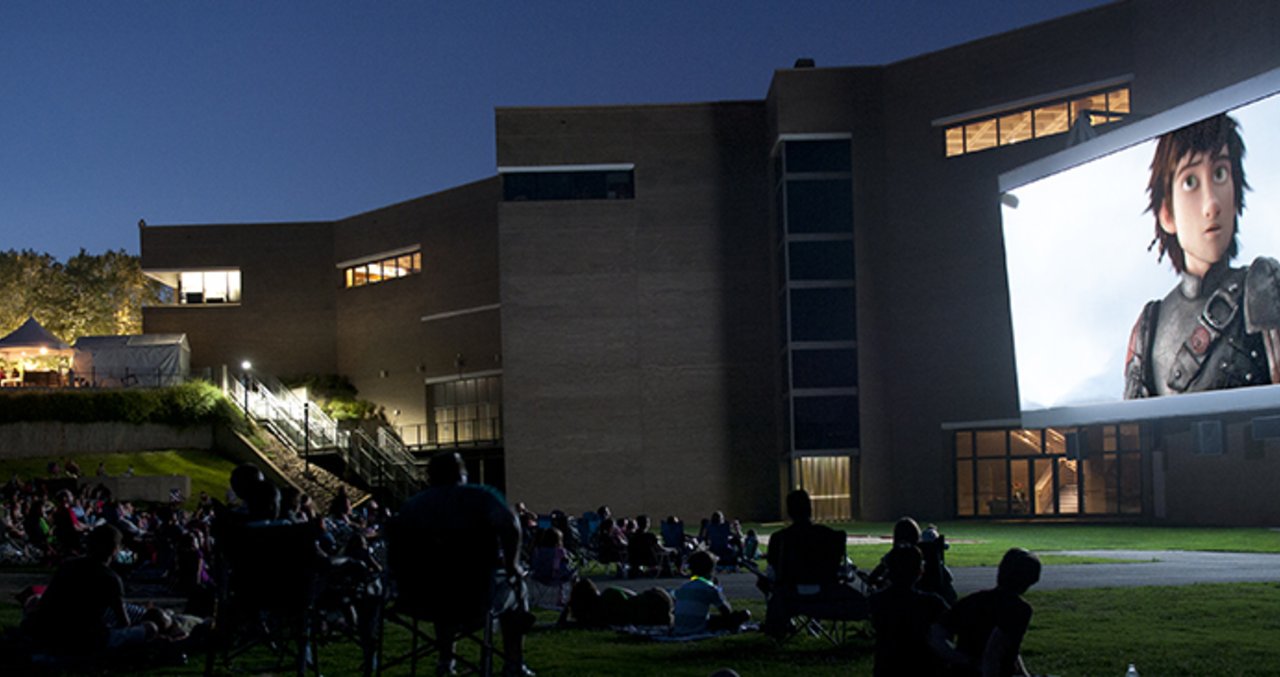 Nothing screams "summer!" quite like settling in under the stars for a movie night. Luckily, there are tons of opportunities to do just that across the Raleigh area. We've rounded up a whole bunch of dates (46 to be exact!) with movies being shown outdoors this summer at parks, amphitheatres and gardens. Blankets, lawn chairs and picnic baskets ready? Let's go!  
 
Movies in the Garden at Raleigh Little Theatre's Stephenson Amphitheatre
There aren't many better ways to spend a warm summer night than with a picnic and a free outdoor movie surrounded by the beautiful Raleigh Municipal Rose Garden at Raleigh Little Theatre. That's what you get with the family-friendly Movies in the Garden series, not to mention the food trucks and local beer on hand. There's seating in the amphitheater available, and you can bring cushions, blankets and chairs as well. 
Mary Poppins Returns (7/11)
Bohemian Rhapsody (7/18)
Beetlejuice (7/25)
Spider-Man: Into The Spider-Verse (8/1)
Mamma Mia! Here We Go Again (8/8)

 
WakeMed Movies by Moonlight at Koka Booth Amphitheatre
The town of Cary's Koka Booth Amphitheatre transforms into an outdoor movie theater among the pine trees on Thurs. and Fri. nights this summer. Admission is just $5 for adults, and free for children ages 12 and under. 
Hotel Transylvania 3: Summer Vacation (6/14)
Spider-Man: Into The Spider-Verse (6/21)
Ralph Breaks The Internet (6/28)
Cloudy With A Chance Of Meatballs (7/5)
Game Night (7/11)
Incredibles 2 (7/26)
Jurassic World: Fallen Kingdom (8/9)
Black Panther (8/16)
A Star Is Born (8/30)

 
Summer Film Series at the North Carolina Museum of Art
Oscar winners, timeless classics and family favorites are lined up for another big season of outdoor movies at the North Carolina Museum of Art. For non-museum members, tickets are $7 (free for children under 6). Concessions are available on-site (including beer and wine), and visitors can bring picnics as well (no alcohol). Pack blankets and/or lawn chairs.
Sit, Stay, NCMA Movie Party with Isle of Dogs (6/1)
Battle of the Rom-Coms Winner (6/7)
Spider-Man: Into The Spider-Verse (6/8)
Dr. Strangelove Or How I Learned To Stop Worrying And Love The Bomb (6/28)
Movie Party with Bohemian Rhapsody (6/29)
Movie Party with The Lego Movie 2: The Second Part (7/19)
First Man (50th anniversary of the moon landing) (7/20)
Alien (40th anniversary screening) (8/2)
Captain Marvel (8/3)
Free Solo (8/9)
The Dude Abides Movie Party with The Big Lebowski (8/10)
The Hate U Give (9/20)
Roma (9/21)

 
Movie by Moonlight: Dorothea Dix Park
An outdoor movie series at Raleigh's Dorothea Dix Park
Dirty Dancing (6/15)
Incredibles 2 (7/20)
Cars 3 (8/3)
Moore Movies
Downtown Raleigh's outdoor movie series is back this summer with a brand new home! Moore Square, a four-acre gathering space established by city leaders all the way back in 1792, is scheduled to re-open this summer after undergoing a year's worth of improvements and construction. A grand opening celebration is scheduled for Aug. 3, and three outdoor movies—presented by Alamo Drafthouse Cinema—are on the schedule soon after.
Movie TBA (8/4)
Movie TBA (8/18)
Movie TBA (8/25)
Garner's Movie Night on the Back Lawn Series
These free movies on Thurs. evenings are shown on the back lawn of the Garner Performing Arts Center. Bring your blankets and chairs, and pack a picnic or grab food and beer from local vendors on-site. 
The Wizard Of Oz (5/23)
First Man (5/30)
JAWS (6/6)
Fantastic Beasts 2 (6/13)
Jurassic Park (6/20)
Captain Marvel (6/27)
Family Movie Nights at Joyner Park
Four family movie nights are planned for the town of Wake Forest's E. Carroll Joyner Park. They're free to attend, food vendors will be on hand and special pre-show activities are planned for each date (arts and crafts and other educational activities).
Incredibles 2 (5/25)
Wreck It Ralph - Ralph Breaks The Internet (6/22)
Mulan (7/27)
Bumblebee (8/10)
Bond Park Lakeside Movies
One of the largest municipal parks in the area, Fred G. Bond Metro Park and Boathouse's 310-acre facility in the town of Cary has picnic shelters, athletic fields, hiking trails (a two-mile loop around the lake, plus a shorter trail where dogs can go off-leash), a playground, a 300-seat amphitheater and more. This year's outdoor movie series invites the entire family to take a spin around the lake on a canoe or pedal boat before settling in for a movie once the sun goes down.
Jumanji (4/18)
Wreck-It Ralph (5/17)
How to Train Your Dragon - The Hidden World  (9/20)
The Incredibles (10/18)
Friday Family Flicks and Camping
This family-friendly outdoor movie series at Garner's Lake Benson Park goes the extra mile and invites you to set up camp for the night for a small, per-family fee (attending just the movie portion of the evening is free and open to the public).
Header photo by North Carolina Museum of Art
Comments