Nature Fun for Families at Greater Raleigh's Crowder District Park
Tuesday, October 07, 2014, 2pm by Leigh Powell Hines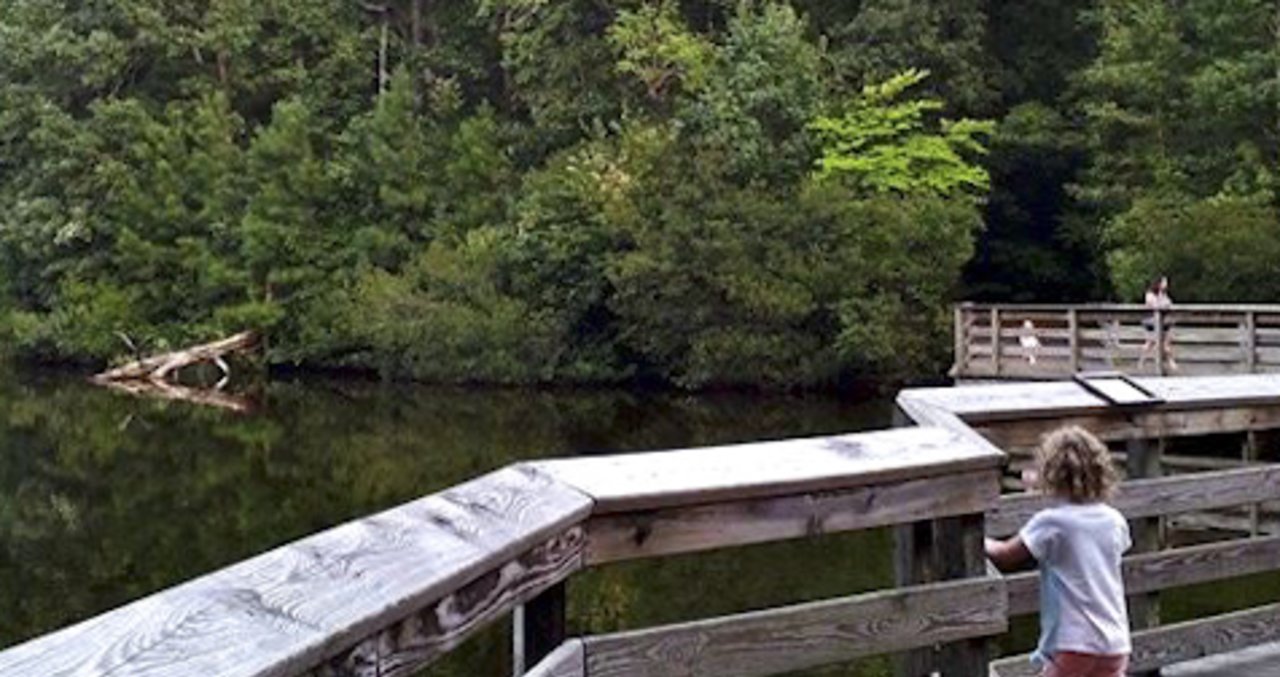 Nature lovers will enjoy spending time at Crowder District Park in Apex. This is one of my favorite parks in Greater Raleigh because it has wonderful playgrounds for the children, family environmental programs and easy walking trails that are perfect for the beginner hiker.
Crowder Park has two walking trails. The first one, called the Outer Loop Trail, is about 8/10 of a mile. My son's Cub Scout Pack uses this trail yearly as the first Cub Scout hike for the season. On this trail, walkers loop around the Bird Garden, Prairie Garden and the Shade Garden. The second trail is much shorter at 3/10 of a mile. This Inner Loop/Pond Trail takes you by Crowder Pond, the boardwalk and to the observation deck, where you can view park wildlife.
Crowder Pond is the perfect place to take in hands-on water quality educational programs. We had fun counting the turtles on our visit!
Crowder District Park consists of 33 acres of landscaped grounds and hardwood forests. There are three playgrounds, three picnic shelters, a sand volleyball court, playfield and an outdoor amphitheatre. Picnic tables are scattered throughout the park and available on a first-come, first-served basis. There is also an Eagle Scout picnic area, which is a gravel pad area with two picnic tables and small grill located between the Robin Shelter and lower restroom facilities.
With the Butterfly Garden and environmental staff on-site, the park offers many educational opportunities for children throughout the year, as well as events. For 15 years, it has hosted an annual Frog Fest. Frog Fest, is a hoppin'-good time with games, hands-on educational experiences and live music. This event is usually held in the spring.
Bring out your nature side at Crowder District Park. The park is open daily from 8am-sunset and is located at 4709 Ten Ten Rd. in Apex. Park admission is free. Some educational programs do have a small fee, and registration is required.
Comments