New Foods to Try at the N.C. State Fair This Year
Tuesday, October 03, 2017, 5pm by Tabletop Media Group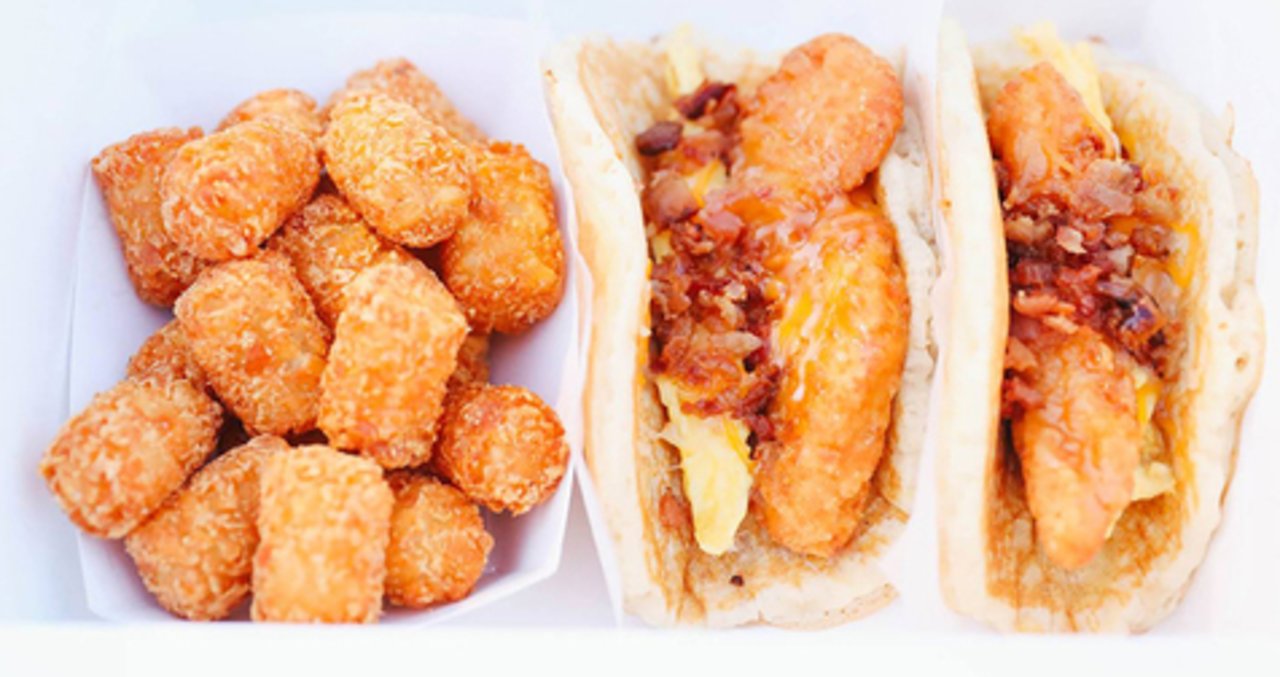 The 150th N.C. State Fair is Oct. 12-22 in Raleigh, and 25+ new foods for the 2017 edition add to the deep-fried fun. Hot foods, frozen foods, messy foods, foods we had no idea could actually go together—you'll find them all! We've listed more than 10 of the delicious, new options below to help get your fair food game plan started.
Also! Use this list of 20+ more things to do at the Fair this year to help round out your trip. You'll find high-flying rides, discounted tickets, more than 100 totally-free concerts, the first-ever beers to be sold at the Fair and way, way more.   
 
Thanksgiving Eggroll by Woody's
Thanksgiving is coming early! Woody's is bringing you turkey, gravy, mashed potatoes, stuffing and cranberries deep fried in an egg roll. 
 
Cheerwine Cake by Old North State Kitchen
A nod to a classic N.C.-made soda, Old North State Kitchen is featuring a homemade Cheerwine cake with honey-infused frosting topped with chocolate shavings.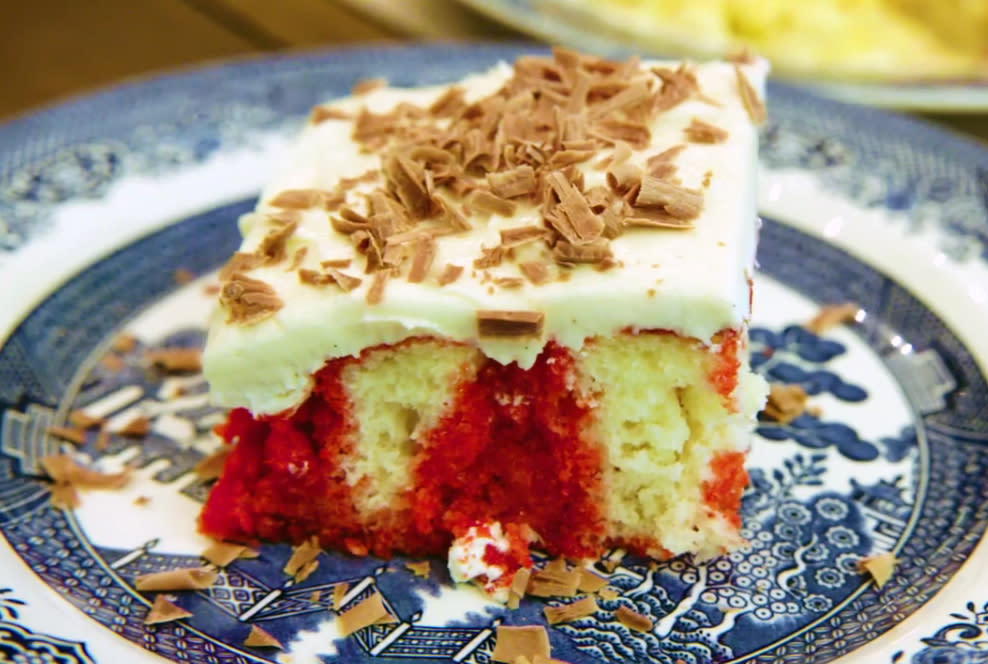 Deep-Fried Dirty Rice by Ragin' Cajun
Ragin' Cajun is twisting a Cajun classic for the N.C. State Fair! Dirty rice is breaded lightly, deep fried and served with a Cajun ranch sauce.
 
Deep-Fried Crab Cake Cheese Curds by Cheese Curd Shack
The Cheese Curd Shack is taking crab cakes to the next level! Wisconsin premium white cheddar cheese curds are lightly breaded with cooked snow crab and shrimp for a tasty, savory treat.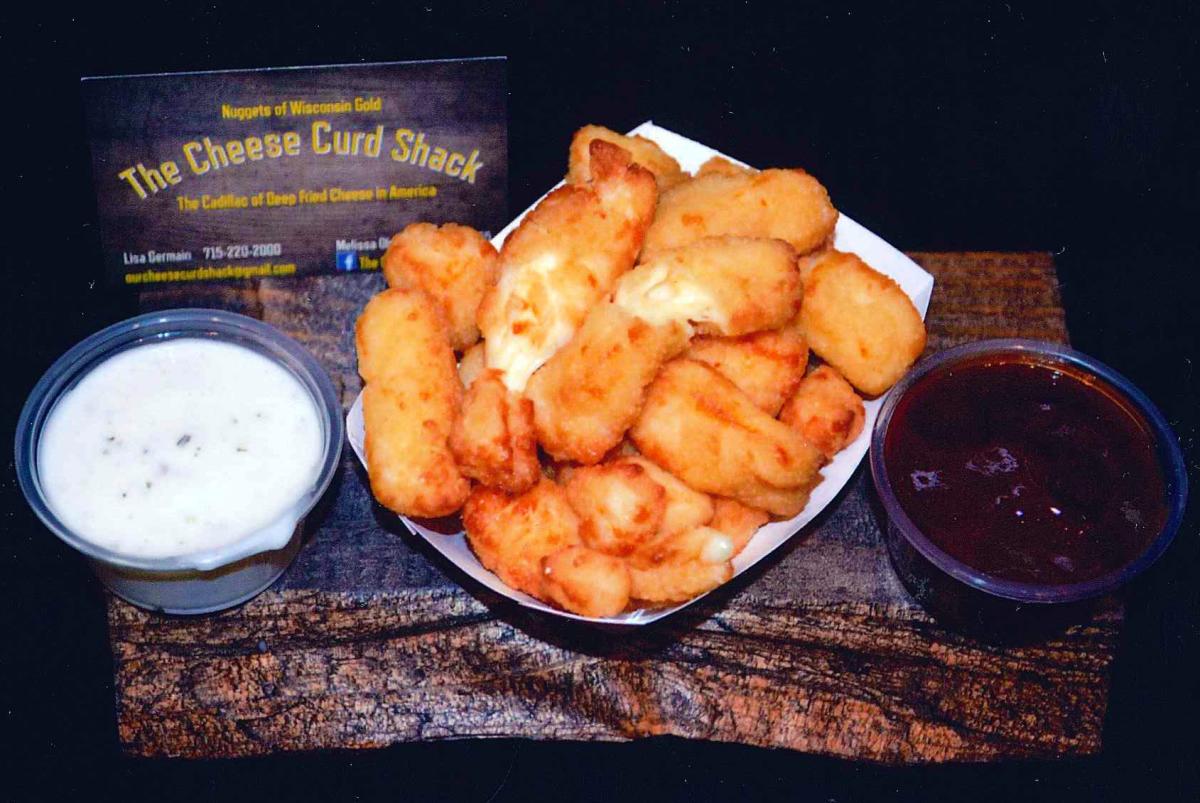 Deep-Fried Key Lime Bites by Chef's D'Lites
Creamy key lime pie filling is battered, then fried to a golden brown and topped with cinnamon sugar, powdered sugar and a drizzle of raspberry sauce and whipped cream.
 
Flamin' Hot Cheetos Corn on the Cob by Douglas Farms
Douglas Farms is taking roasted corn to a new level! Corn on the cob is coated in mayonnaise and then Flamin' Hot Cheetos.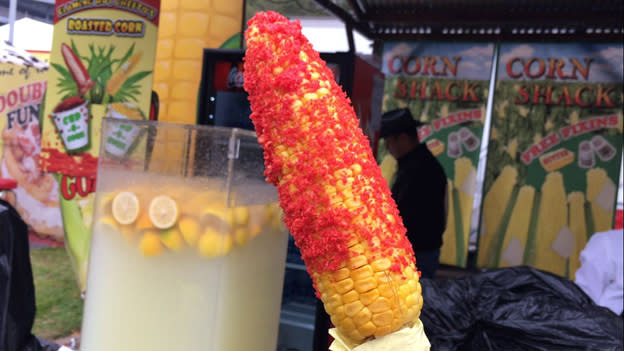 Wicked Wafflewich Sliders by Chick-N-Que
One of the area's favorite food trucks hits the N.C. State Fair to bring you Wicked Wafflewich Sliders. Chicken BBQ is drenched with spicy Buffalo sauce then sandwiched between two warm, crisp waffle edges and topped with coleslaw and blue cheese crumbles.
 
The Breakfast All Day (B.A.D.) Chix by Hot Chix Hot Cakes & Chicken
Breakfast for dinner, anyone? Hot Chix Hot Cakes & Chicken will be dishing out eggs, bacon, cheese and a syrup drizzle layered on top of a crispy chicken strip. The best part? It's all nestled in a warm hotcake.

Mediterranean Lamb Burgers by Raleigh's Neomonde Bakery & Deli
Deliciousness between two buns, Neomonde is offering a lamb burger this year at the Fair. This traditional spiced lamb burger is served on a potato bun with grilled onions and harissa yogurt sauce on a bed of mixed greens. For other Lebanese flavors, head to this booth for tasty bites!
 
Firecracker Shrimp over Asian Slaw by Captain Neil's Seafood
Spice things up this year! Visit Captain Neil's Seafood for fried shrimp in a spicy Asian sauce served over Asian slaw.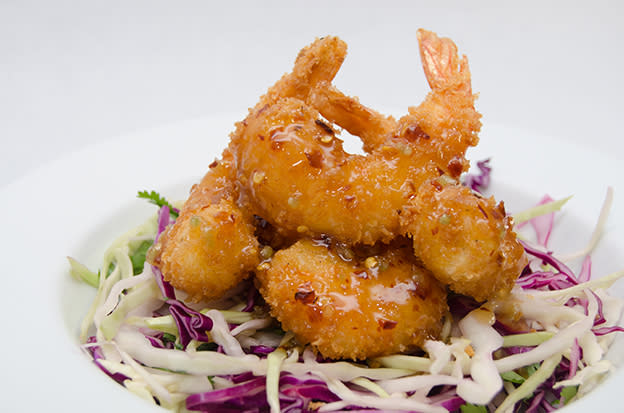 Cheerwine Funnel Cake by Beaver Concessions
One of N.C.'s favorite sodas is taking shape in glorious funnel cake form! Ask for extra powdered sugar and enjoy this unique Tar Heel State treat. 
 
Deep-Fried Pumpkin Pie and Deep-Fried Chocolate Pie by Original Minneapple Pie
Nothing says fall like a warm pie! Minneapple Pie will be debuting their deep-fried pies at the Fair, served warm with ice cream. You can also get deep-fried apple pies!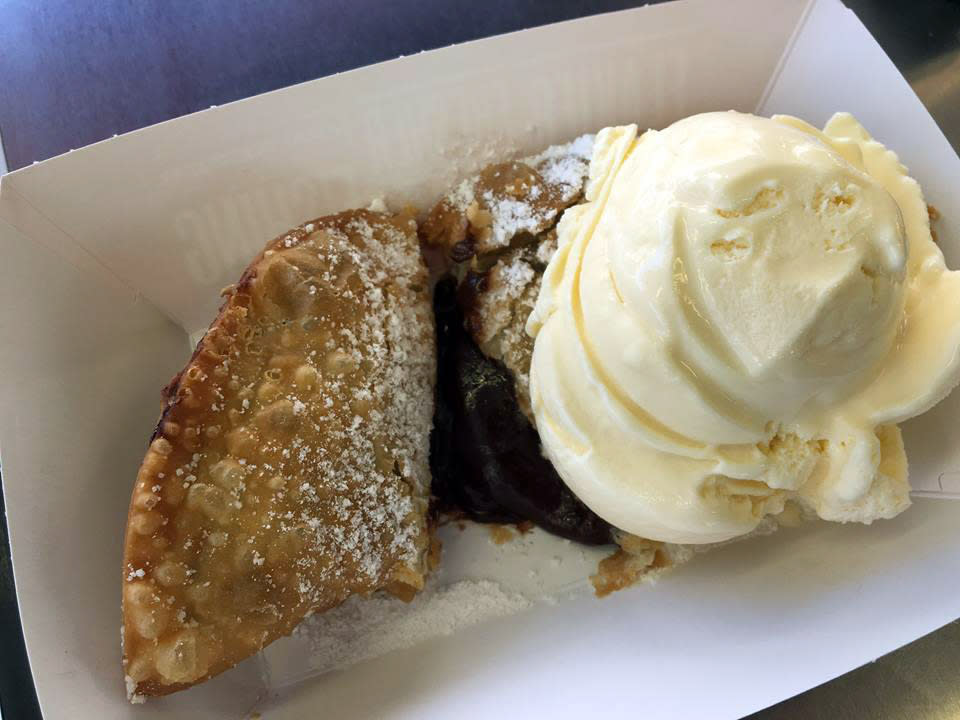 And that's not all! Check out the fully-revealed list of new goodies and over-the-top concoctions at the Fair's website. 
Plan your trip to the Fair, here, and get tickets today, here!
Comments