14 Divine Pies in Raleigh, N.C.
Tuesday, March 13, 2018, 2pm by Tabletop Media Group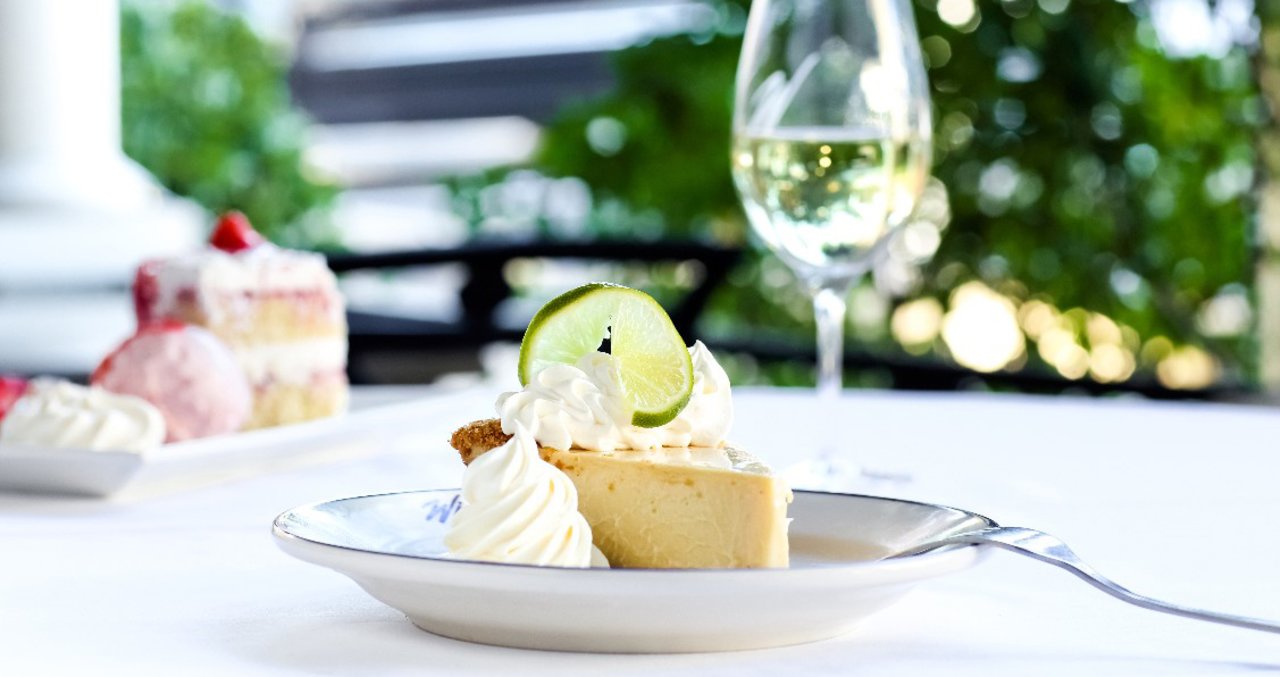 Looking for a little slice of something sweet? Try these 14 delicious pies at bakeries and restaurants in the Raleigh area!
 
Angus Barn's Chocolate Chess Pie
Angus Barn's award-winning chocolate chess pie is a sweet ending to a steak dinner. Ask your server for a scoop of vanilla ice cream on top of this creamy, smooth slice of pie made with semi-sweet chocolate.


18 Seaboard's Seasonal Hand Pies
With an emphasis on highlighting local N.C. farmers and producers, 18 Seaboard's pastry program features three to four seasonal hand pies on the dessert menu. Try flavors like apple and hoop cheese, pear and goat cheese, sweet potato and old school chocolate.


Hayes Barton Cafe and Dessertery's Peanut Butter Mousse Pie
Go big or go home! That's certainly the philosophy at Hayes Barton Cafe. This Raleigh institution is serving up pies more than five-and-a-half inches high. A slice of peanut butter mousse pie can easily be shared, but don't hold back if you want to devour it solo. The cafe starts with a graham cracker crust and then adds a thin layer of chocolate. A creamy peanut butter mousse serves as the filling and, of course, is covered in more chocolate and topped with whipped cream.
 
Beasley's Chicken + Honey's Sweet Potato Pie
In the mood for something sweet? Passionate mind and chef Ashley Christensen's Beasley's Chicken + Honey serves up a divine sweet potato pie that's as Carolina as can be!


Bittersweet's Derby Pie
Cozy up with an evening coffee and a slice of Bittersweet's derby pie. You'll love the salted caramel on top of this chocolate-bourbon pecan pie. And yes, evening coffee certainly means you can add a shot of Frangelico to your latte. Bittersweet also serves up delicious cocktails to pair with your pie.


Driftwood Southern Kitchen's Chocolate Bourbon Pecan Pie
Do you like a little "umph" in your pie? At Driftwood Southern Kitchen, the classic chocolate pecan pie all Southerners know and love is taken up a notch with a little bourbon. Topped with whipped cream, this is definitely a fantastic ending to a Southern meal.
 
Boulted Bread's Rotating Pies and Hand Pies
Boulted Bread switches things up every week in downtown Raleigh. They bake up delicious hand pies and regular pies, and rotating flavors might include favorites like buttermilk chess pie and salted honey pie.


La Farm Bakery's Chocolate Rye Hand Pie
With a decadent chocolate drizzle on top, La Farm's hand pie is made from Carolina Ground's stone-ground rye and filled with raspberry. Pop into this French bakery in Cary for one of these hand-held goodies. Stone-ground rye never tasted so delicious!


Gypsy's Shiny Diner's Lemon Meringue Pie
Looking for a retro vibe along with good pie? Step through the silver shiny diner doors at Gypsy's Shiny Diner and take a seat at the counter. Listen to their "original" 1950s and '60s jukebox spinning 45s while you try a slice of their classic lemon meringue pie along with a cup of coffee.
 
Remedy Diner's Coconut Cream Pie
The coconut cream pie at Remedy Diner is a crowd favorite. This vegan pie is made with silken tofu, and the delicious filling is nestled in a crystallized brown sugar pie crust. The pie is topped with shaved coconut and vegan whipped cream.


Slice Pie Company's Apple Pie
Baked fresh to order, Slice Pie Company's State Fair Blue Ribbon Apple Pie is available online and for retail pick-up at the The Butcher's Market in Raleigh and Cary. Weighing more than three pounds and including the freshest local apples, there's no wonder this pie won a blue ribbon from the N.C. State Fair. The apples are stuffed into a blanket of Slice Pie Company's flaky pastry crust and "Slice" spices. It's also dairy free, egg free, nut free and soy free!


Once in a Blue Moon Bakery & Cafe's Extensive List of Pies
Once in a Blue Moon's pies just might make Grandma a little nervous! Offering an extensive list of around 18 different types of pies, there's a sweet treat for every special occasion. Select from our favorites like French silk, peanut butter and wild blueberry crumb with a lattice crust. Located in downtown Cary, there's plenty to explore before and after your dessert!
 
Winston's Grille's Key Lime Pie
For a key lime pie that has withstood the test of time, head to Winston's Grille (pictured in header). Their recipe has remained the same since they opened their doors in 1986 and is traditionally made with key lime juice and a graham cracker crust. It's best enjoyed on the patio with a glass of wine!


Whiskey Kitchen's Shoo-Fly Pie
At Whiskey Kitchen, in the heart of downtown Raleigh, the shoo-fly pie is not to be missed. Pecans, molasses and bourbon caramel are tastefully combined on a flaky pastry crust and pairs perfectly with an Old Fashioned.
Comments