Now Open: "Toy Boom!" Exhibit at North Carolina Museum of History
Friday, October 11, 2019, 9am by visitRaleigh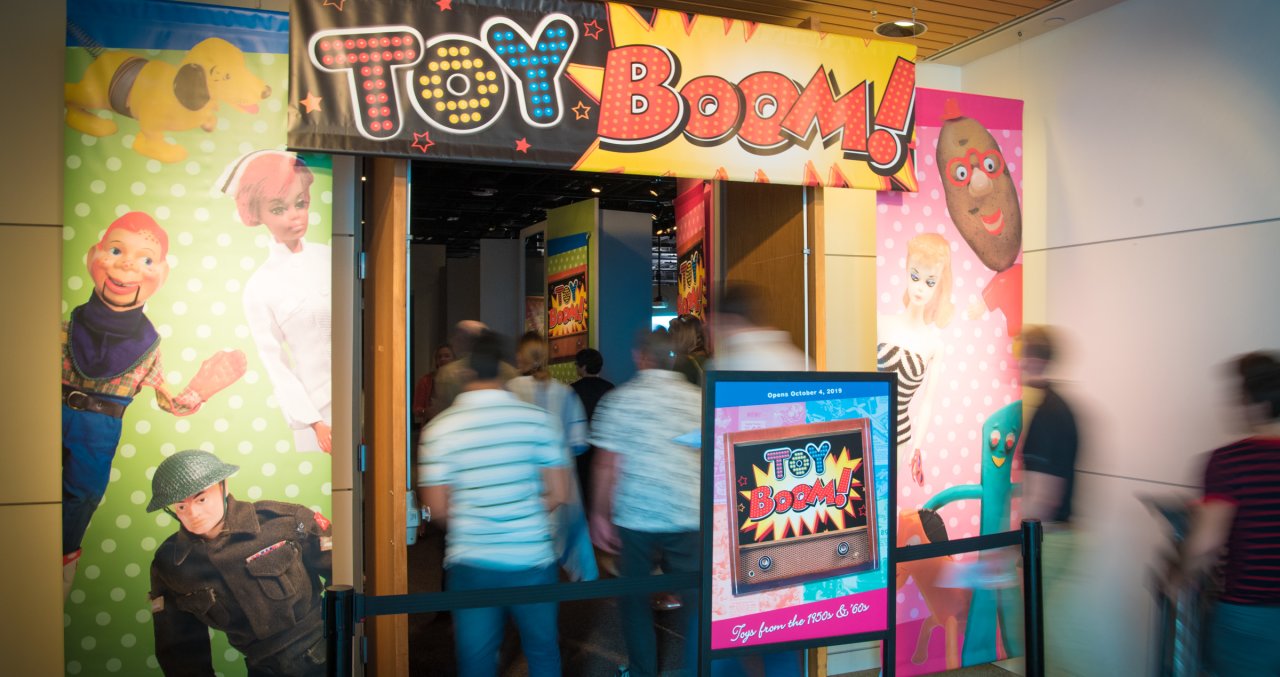 Toys are the latest story at the North Carolina Museum of History!
In early Oct., the museum unveiled its newest free-to-see exhibit, Toy Boom! Toys from the 1950s & '60s. Featuring vintage playthings in abundance—from an Easy-Bake Oven to Rock 'Em Sock 'Em Robots—this exhibit examines how the toys most beloved by baby boomers reflected the energy, ambition and abundance of a prosperous era, all while channeling the uncertainties of the period.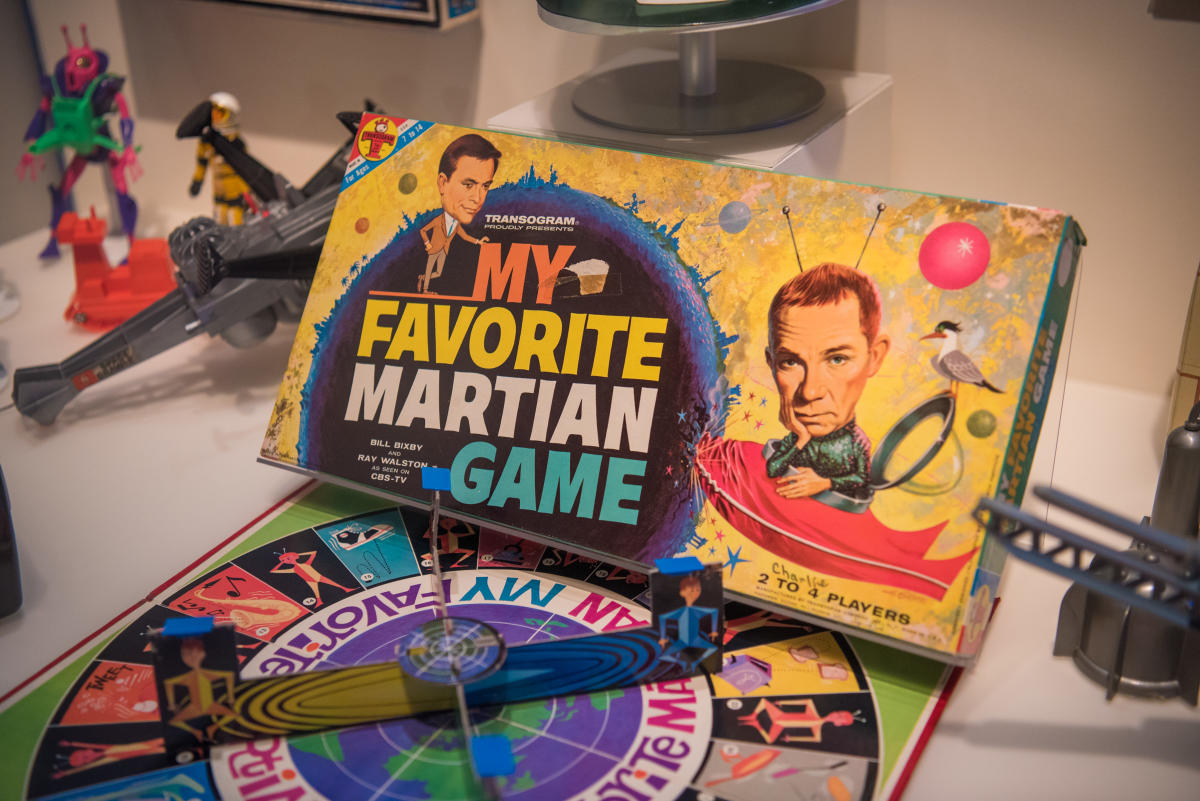 "The baby-boomer years were a time of more in America… including more toys," said Katie Edwards, the curator of popular culture at the North Carolina Museum of History. "We created this exhibit to help North Carolinians reflect on their paths from childhood to adulthood, including the toys that paved the way."
Toy Boom! is curated into unique environments, including TV westerns, as well as space age, zany and creative toys, with many of the sections including dolls, action figures and more. The exhibit features multiple photo ops for visitors to share on social media.
Visitors can see toys come to life with fun, hands-on interactive activities. Attendees can look forward to reliving their childhood with a larger-than-life Twister board, a giant Lite-Brite wall, an Etch A Sketch station, working Hot Wheels racing tracks (complete with inversion loops), a "Name that Tune" with TV Westerns game and digital Christmas catalog stations where visitors can digitally flip through the pages to look at vintage toys.
Why focus on the boomer era? Post-World War II, a soaring birthrate made America become a more child-focused culture. Parents believed toys would help children find their correct place in society. Television was a huge factor, and for the first time, toys were marketing to kids directly.
Toy Boom! is a free exhibit, open daily at the North Carolina Museum of History (Mon.-Sat., 9am-5pm; Sun., noon-5pm). The exhibit will run through Jan. 3, 2021.
 
Upcoming events in Raleigh, N.C.
Pick an event, plan a trip (and save some time to visit the North Carolina Museum of History, North Carolina Museum of Natural Sciences and North Carolina State Capitol—all within a few steps of each other—while you're here!):
2019 North Carolina State Fair, Oct. 17-27
Falling for Local at Dorothea Dix Park, Oct. 19
Exhibit: Frida Kahlo, Diego Rivera and Masterpieces of Modern Mexico from the Jacques and Natasha Gelman Collection, opens Oct. 26
2019 National Women's Soccer League (NWSL) Championship, Oct. 27
Carolina Artisan Craft Market, Nov. 1-3
Moonlight in the Garden, Nov. 7-16
Vintage Market Days of the NC Triangle Presents: "Home for the Holidays", Nov. 15-17
North Carolina Chinese Lantern Festival, opens

Nov. 22

75th Annual Raleigh Christmas Parade, Nov. 23
Carolina Ballet presents The Nutcracker, Dec. 18-29
First Night Raleigh

Opens a New Window.

, Dec. 31
Comments