Photos: Rock 'n' Roll Raleigh Marathon and 1/2 Marathon presented by WRAL
Sunday, April 17, 2016, 2pm by Greater Raleigh Sports Alliance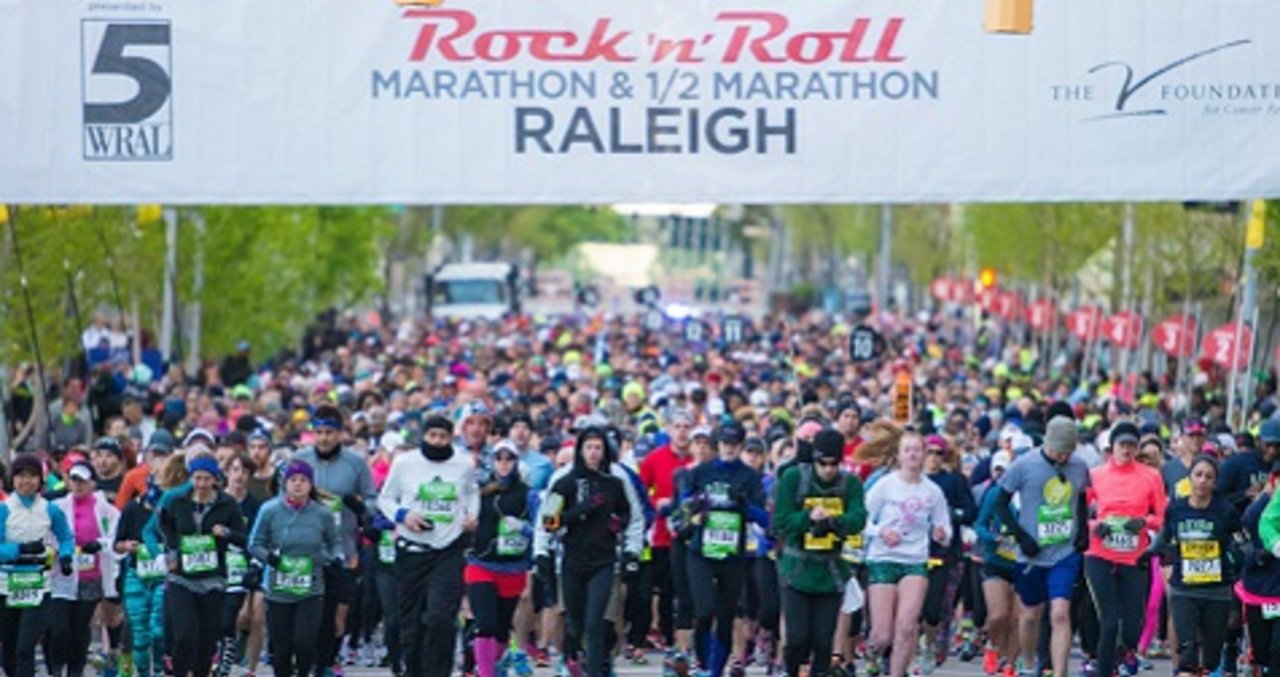 By all accounts, the third annual Rock 'n' Roll Raleigh Marathon and 1/2 Marathon presented by WRAL was the best one yet. A brand-new Sat. 5k race sold out (2,000 runners conquered the course at Dorothea Dix Park) and a special Fri. night concert by Gavin DeGraw (free for runners!) at Red Hat Amphitheater was a huge hit. In addition, thousands of runners enjoyed cool, sunny weather all weekend—ideal race conditions to bring home those new personal records. Here's what the weekend looked like: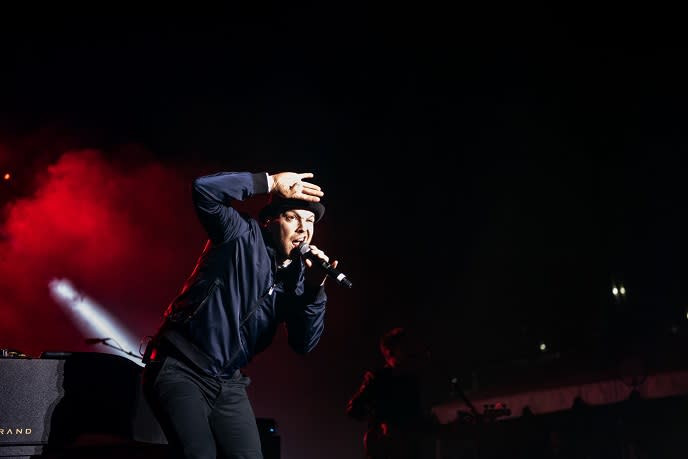 Gavin DeGraw kicks things off with a free-for-runners concert at Red Hat Amphitheater on Fri. night.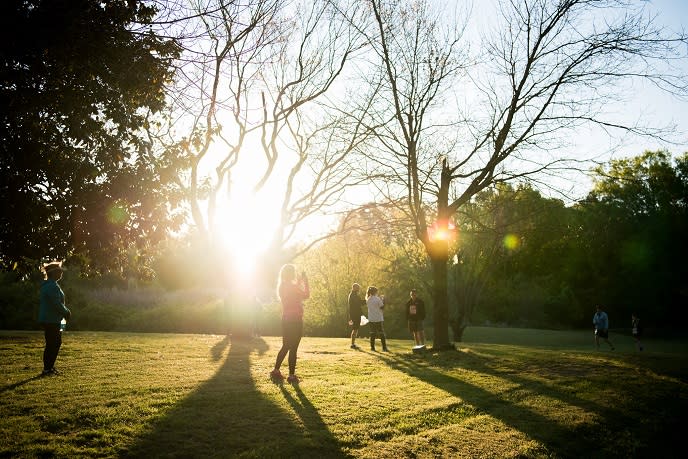 An ideal race day for the 5k on Sat. at Dorothea Dix Park.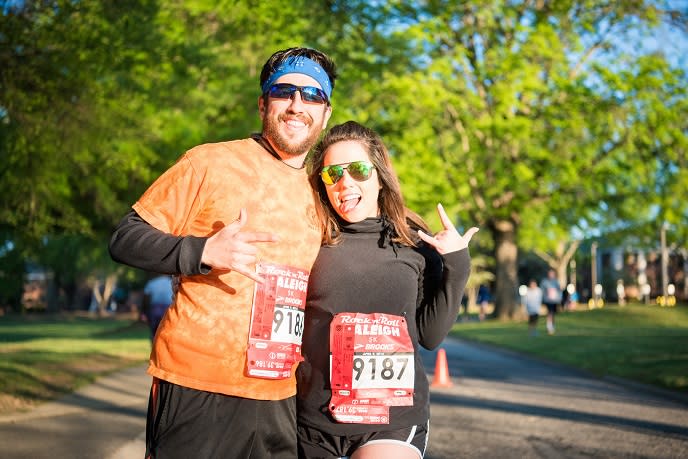 The Run Rock 'n' Roll Marathon Series is as much about fun as it is about running!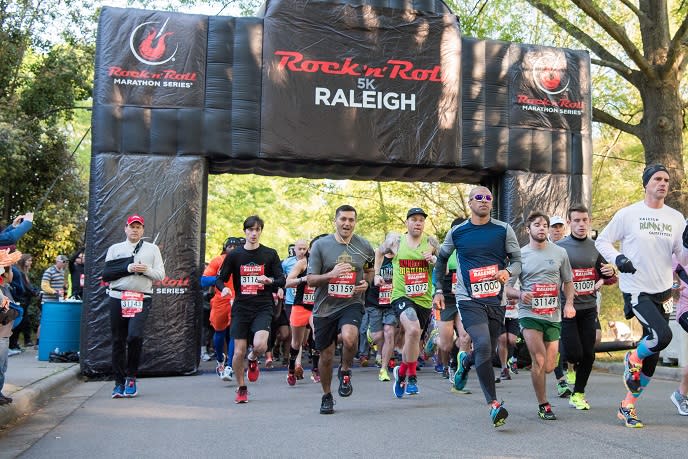 The inaugural #RnRRAl 5k gets started on Sat. morning.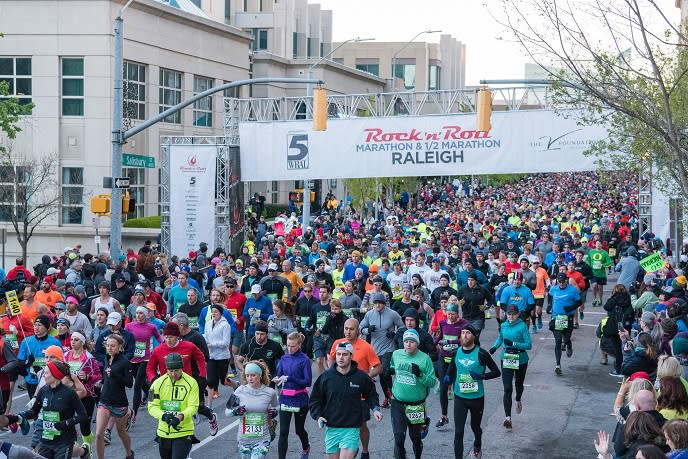 The Marathon and Half Marathon gets underway on Sun. morning.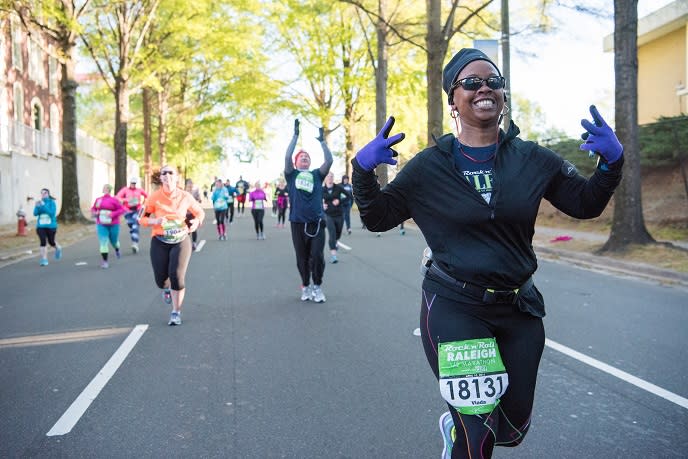 Running a half marathon and doing it with a smile!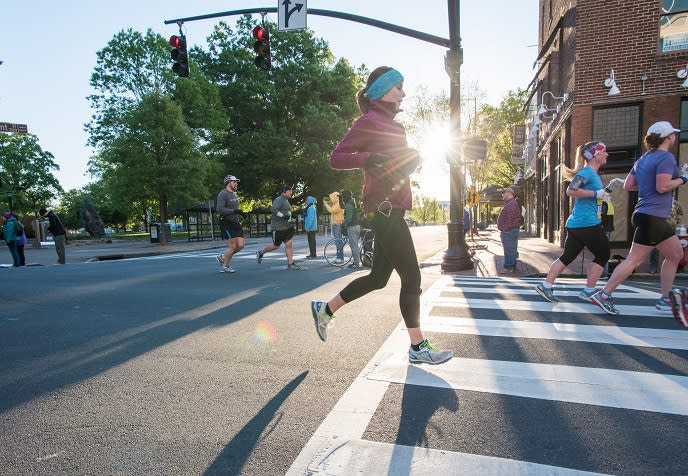 The "postcard" route of the race takes runners through some of the most scenic parts of town, like Moore Square and historic City Market, seen here.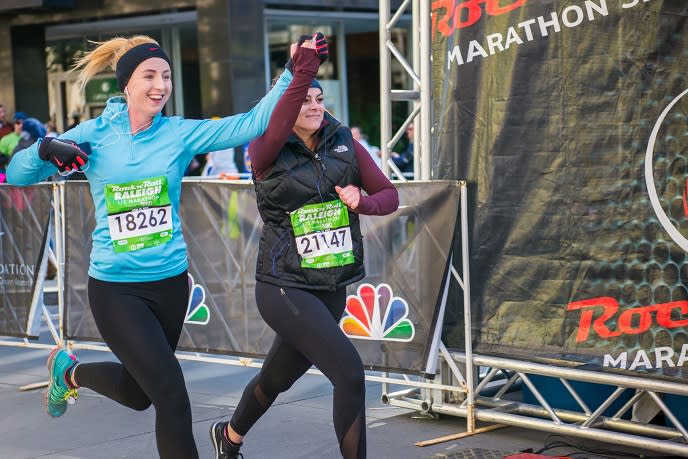 Always great to have a buddy to push you along the way. A total of 9,000 runners crossed the finish line over the weekend.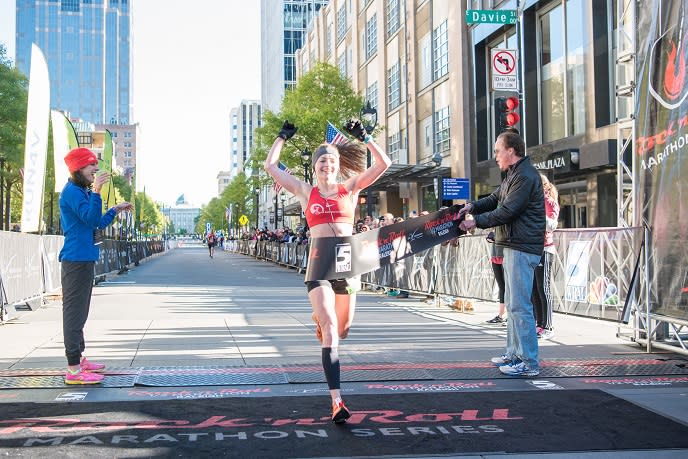 And there's our women's half marathon winner! Both the marathon and half marathon finish in downtown Raleigh's City Plaza with a view of the North Carolina State Capitol behind the runners.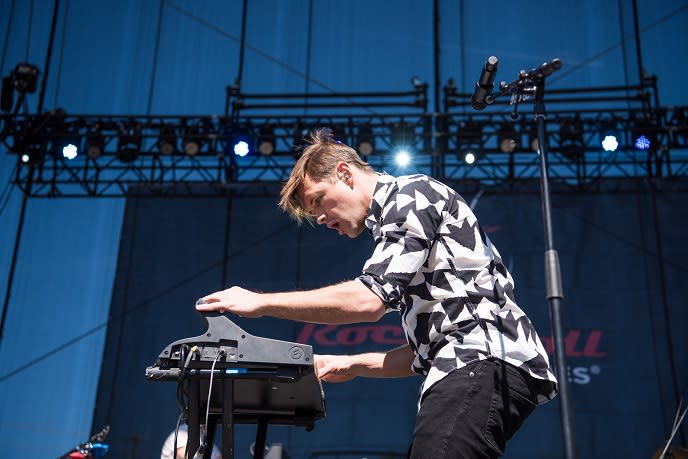 St. Lucia headlined the post-race concert at Red Hat Amphitheater, which was free and open to the public Sun. morning.
For more photos and news on the sports event and tourism industry in Raleigh and Wake County, you can follow the Greater Raleigh Sports Alliance on Twitter and Instagram and visit raleighsports.org.
Photos by Michael Robson
Comments