Prime Poultry Pickins': Where to Indulge in Raleigh for National Fried Chicken Day
Saturday, July 04, 2015, 11am by Emma Witman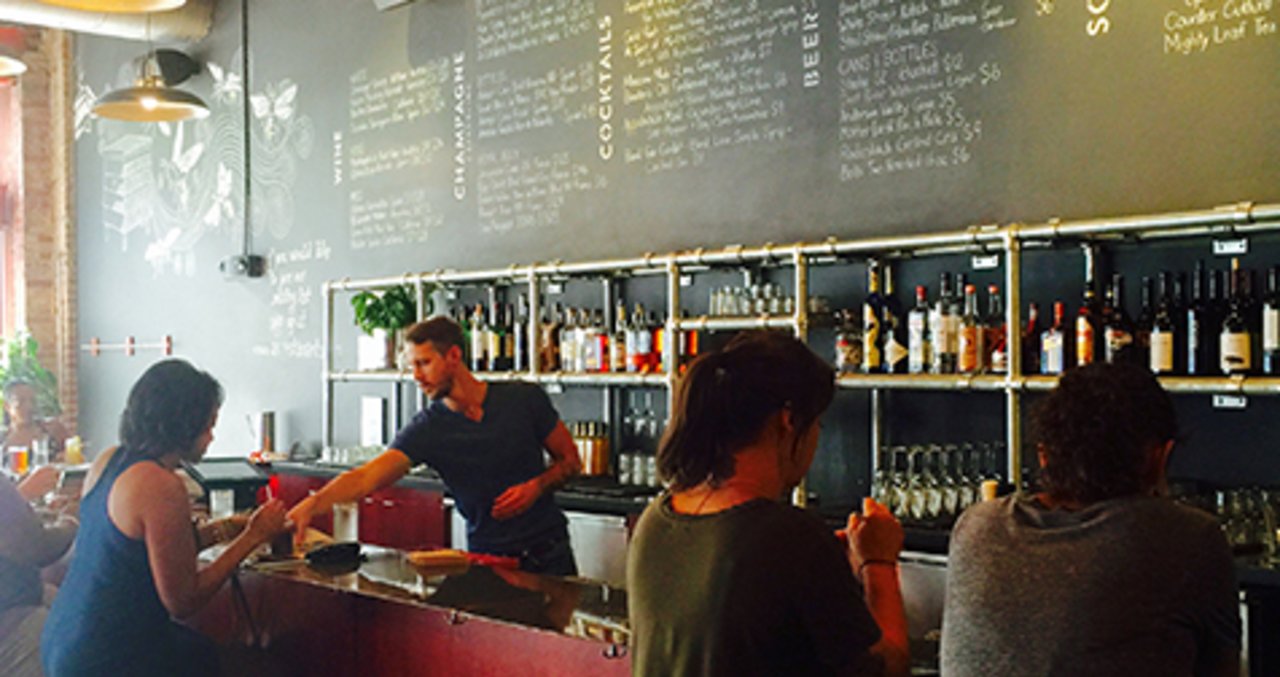 Photo: Beasley's Chicken + Honey lives up to its reputation as one of the best places to get fried chicken in the U.S. 
It can be tough to cope with the end of a long holiday weekend. We suggest one way to make this Mon. more appetizing—eat fried chicken. And if you needed another excuse, you'll be celebrating National Fried Chicken Day.
To help you honor the July 6 occasion, here are superlative establishments to feast on fried fowl, in Raleigh and beyond:
The Sure Thing
Beasley's Chicken + Honey
237 S. Wilmington St. (Raleigh)

When the word "chicken" is in your restaurant's name, it had best deliver—and crowds coming in for the namesake dish aren't disappointed. Ashley Christensen's Beasley's boasts a delectable fried chicken platter.
Christensen, honored last year as the best chef in the Southeast by the prestigious James Beard Foundation, included the entrée's signature honey drizzle (which can also be dabbled on the side) as an homage to her beekeeping father.
Like Christensen herself, her restaurant's quality has also been recognized: in 2015 both Southern Living and The Daily Meal listed Beasley's as best in the South and nationwide, respectively, for its fried chicken.
Check online for hours. The establishment doesn't take reservations, although patrons can call ahead for a scoop on the wait time.
The "Other" KFC
Soo Café
2815 Brentwood Rd. (Raleigh)

Southern Living also had Soo in its top spots for fried chicken in the South, and describes this café as "the other 'KFC'"—Korean Fried Chicken.
Their crisply fried birds can be served whole or halved, and the finishing flavor is a choice of sweet, hot and spicy or the lifestyle magazine's favorite, a "sticky" and "fragrant" soy-garlic glaze.
The café serves dinner every night, with additional lunch hours on every day but Sun.
Not Your "Mami's" Fried Chicken
Mami Nora's Rotisserie Chicken
4614 Capital Blvd. (Raleigh)
2401 Wake Forest Rd. (Raleigh)
9575 Chapel Hill Rd. (Morrisville/The Research Triangle Park)
Mami Nora's chicken is not technically fried, but it's similar in an awesome way: their specialty charcoal-bake gives the chicken a crispness to delight the senses.
Try the Peruvian eatery's delicious fried side items—yummy yucca and sweet or green plantains. Their locations are open daily, 11am-9pm.
Really, Really Southern Fried Chicken
The New Oakwood Café 
300 E. Edenton St. (Raleigh)
Milanesa is an Italian fried chicken dish that made its way to Argentina, and you don't have to fly 5,000 miles South to grab some locally; Oakwood Café in Raleigh serves the thinly-cut, breaded, fried chicken.
The delicacy packs the country-fried goodness of breaded poultry, but with sophisticated flavors and a more palatable portion. Dip it in hot sauce or chimichurri sauce for a little extra spice.
Oakwood has variable hours, so check and plan ahead. The Argentine-owned establishment also serves Cuban cuisine.
If you love fried chicken as much as we do, your mouth is probably already watering from simply reading about these spots. This weekend, make plans to celebrate National Fried Chicken Day, Mon., by trying an old favorite, or be adventurous and taste a variation on a beloved classic dish.
Include the hashtag #NationalFriedChickenDay if your meal is worth clucking about on Twitter!
Comments