Purposeful Play: Nine Exhibits at Marbles Kids Museum
Friday, February 13, 2015, 2pm by Kristy Stevenson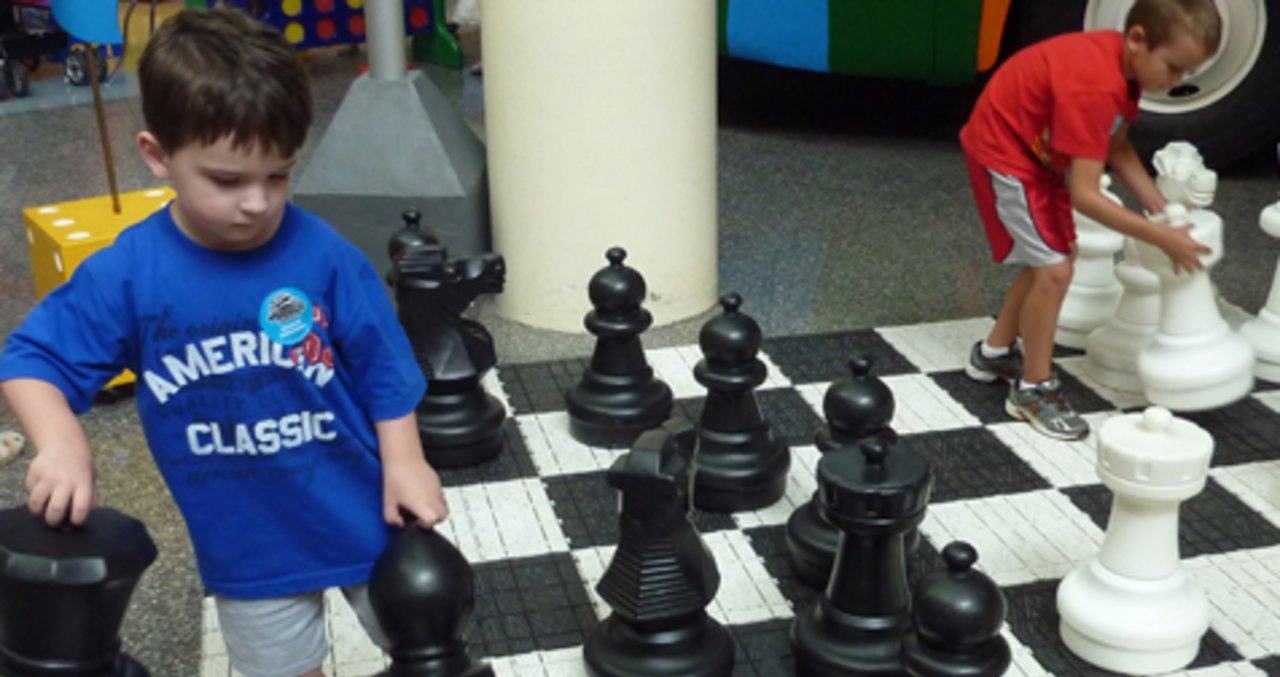 There's no "Shhhh," or "Don't touch," at this museum! Delivering purposeful play in a big way, Marbles Kids Museum is an interactive experience in downtown Raleigh with themed exhibits for kids ages 10 and under. The setup allows children to imagine, discover and learn through daily educational programs, special events and giant-screen IMAX films. Through core initiatives and rotating exhibits, the museum is never the same place twice! Kids are excited to learn through play, and there's something for the whole family. Here are the nine exhibits your little ones can explore:
Kid Grid
Powerful play at work; this is an energy exhibit where kids are in charge. So energize your electricity smarts and take charge to power a bright future.
Around Town
Exploring a pint-size version of a community-bringing a child's world down to size-where kids take charge with opportunities to imagine and explore how people work, live and play together. Includes Speed Zone; Let's Fight Fire; Get Well; Peek-a-boo Bay; On The Farm; My Market; Let's Eat; Act I; All Aboard!; Pet Vet; Exploration Station; Backstage Studio; Ready, Set, School; and News Around Town.
Check out Around Town's new fire truck coming Feb. 28th. Visitors may remember that the current truck is one of the last remaining pieces from the museum's merger with Playspace. Marbles is excited to unveil the new vehicle.
Splash!
Discovering the power and fun of water, both indoors and out, this is overflowing with hands-on experiences and experiments. Includes The Lighthouse; Hideaway Grove; Under the Waves; Science Submarine; The Blue Marble; Castaway Cove Kids Garden; and Power Flower.
The popular Kids Garden will be undergoing a transformation; look for new fruits and vegetables soon.
IdeaWorks
Dream, Design, Do! Your child's imagination takes center stage as kids design, create and build structures, vehicles, simple machines and everyday products. Includes Go Zone; Super Structures; Work Bench; Studio Style; and Toddler Tools.
Art Loft
Encouraging free expression and creativity through painting, drawing, sculpting and exploring different types of artwork. Includes Exploring Fine Art Techniques; and Displaying Your Work.
BB&T Toddlers Hollow
A special place where little ones under the age of three are invited to discover the magic of the woods and explore at their own pace. A great place to practice crawling, walking and balancing on the meandering bridge; uncovering a pixie hideaway; or dressing up as a favorite forest critter.
Moneypalooza
Bringing to life the importance of establishing healthy money habits through innovative and high-energy activities. Kids play with smart ways to spend and save while having a wealth of fun learning to earn. Includes Pay Day; Banker Ben & Betty's Money Movers; and Freddie Frugal's Spending Smarts.
Power2Play
Providing play environments that promote physical activity and healthy choices for kids and families. Includes Center Ice; Workout Zone; Little Leaguers; Healthy Kitchen; Tumble 'n Twirl; and Center Court.
STEMosphere
Hands-on play with colorful learning about science, technology, engineering and math. Includes brain teasers, science challenges, puzzles, math games and more.
Family fun (it's our go-to spot on particularly hot or inclement weather days), and makes a great field trip or birthday party!
Comments