Raleigh Brewing Company Beer Dinner at Midtown Grille
Thursday, April 03, 2014, 8pm by Tabletop Media Group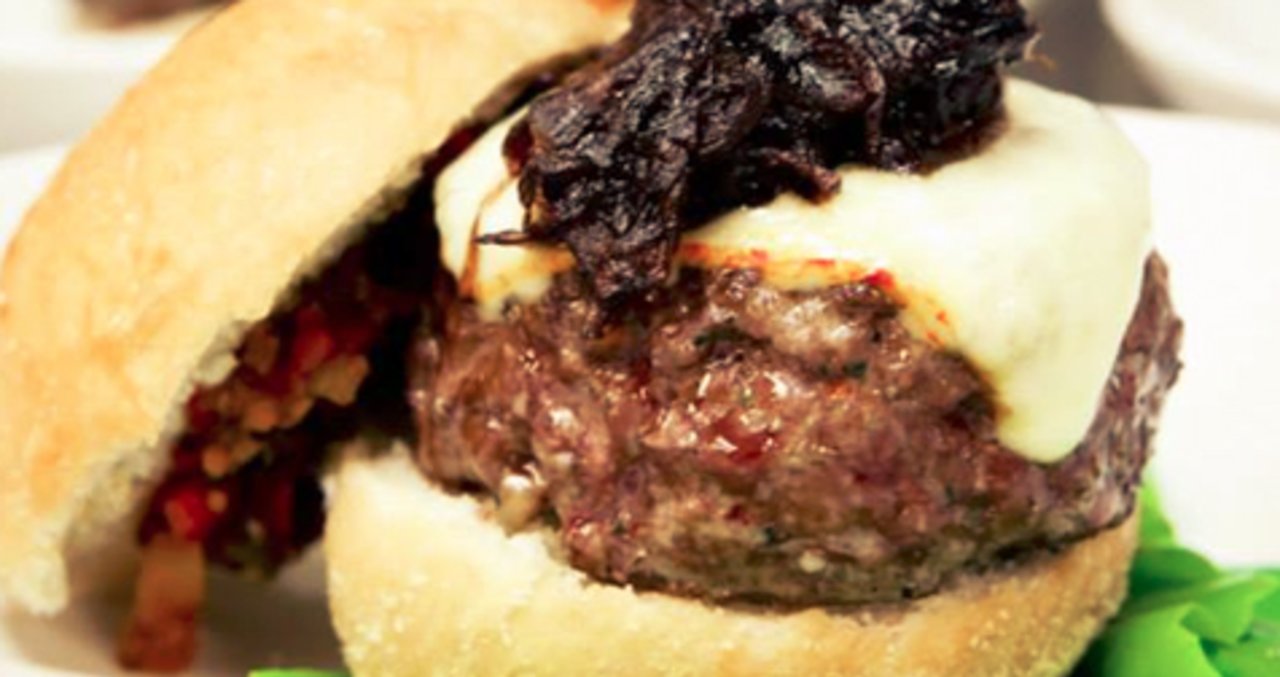 It's the most wonderful time of the year, N.C. Beer Month! N.C. Beer Month is a time to celebrate the craft beer industry along with culinary creativity. Many Greater Raleigh breweries are partnering with restaurants in the area to offer exclusive N.C. beer dinners during Apr.
I attended Midtown Grille's beer dinner with Raleigh Brewing Company on Apr. 1, which was an excellent way to kick off this special month. I sat next to Raleigh Brewing Company's production manager and brewer John Federal. We enjoyed talking about the delicious food and beer pairings throughout the evening. It was also interesting to hear about upcoming N.C. beer events and special brews John is working on this month.
Back in the kitchen, executive chef Scott James was busy preparing a five-course meal to pair with Raleigh Brewing Company's beers. Scott James is an excellent chef and I've had the pleasure of dining at Midtown Grille multiple times. If you're visiting Greater Raleigh, you must add Midtown Grille to your dining list. Located in North Hills, Midtown Grille is the perfect place to relax over a guaranteed delicious meal.
Chef Scott James started off the Raleigh Brewing Company beer dinner with a colorful, tangy and earthy dish. Salt roasted local beets were served with oranges, sorghum, chèvre, pistachio and mache. The presentation was beautiful and the dish paired well with Raleigh Brewing Company's American wheat beer, The Big Squeeze. Every batch of this beer is brewed with two pounds of blood orange peels. The Big Squeeze is available from Apr. until Sept. at the brewery and is perfect for a hot N.C. summer.
Chef Scott James definitely wowed the diners with creative dishes ranging from a unique take on shellfish and chips to Heritage Farms Cheshire Pork crispy pig head. One of the crowd favorites of the evening was the "Lamb Wimpy" paired with Raleigh Brewing Company's House of Clay Rye IPA. On top of the lamb patty included onions braised in the House of Clay beer, port-salut cheese and sweet pepper piccalilli.
Pastry chef, Jeanne Sutherin, stole everyone's heart at the end of the meal. She prepared a lovely dessert with chocolate, hazelnut and salted caramel flavors. The dessert paired nicely with Raleigh Brewing Company's Hidden Pipe, a porter including aromatics and flavors like cocoa, creamed coffee, espresso, molasses and a hint of blackberries.
Make plans to visit Midtown Grille for lunch or dinner and don't forget to try dessert! After a great dinner out in North Hills, take a short drive to Raleigh Brewing Company to end your evening over a few pints of N.C. beer straight from the source.
All photography by Felicia Perry Photography.
Comments