Raleigh Brewing Company Taps Raleigh, N.C.'s Beer Craze
Thursday, October 29, 2015, 8am by Charles Upchurch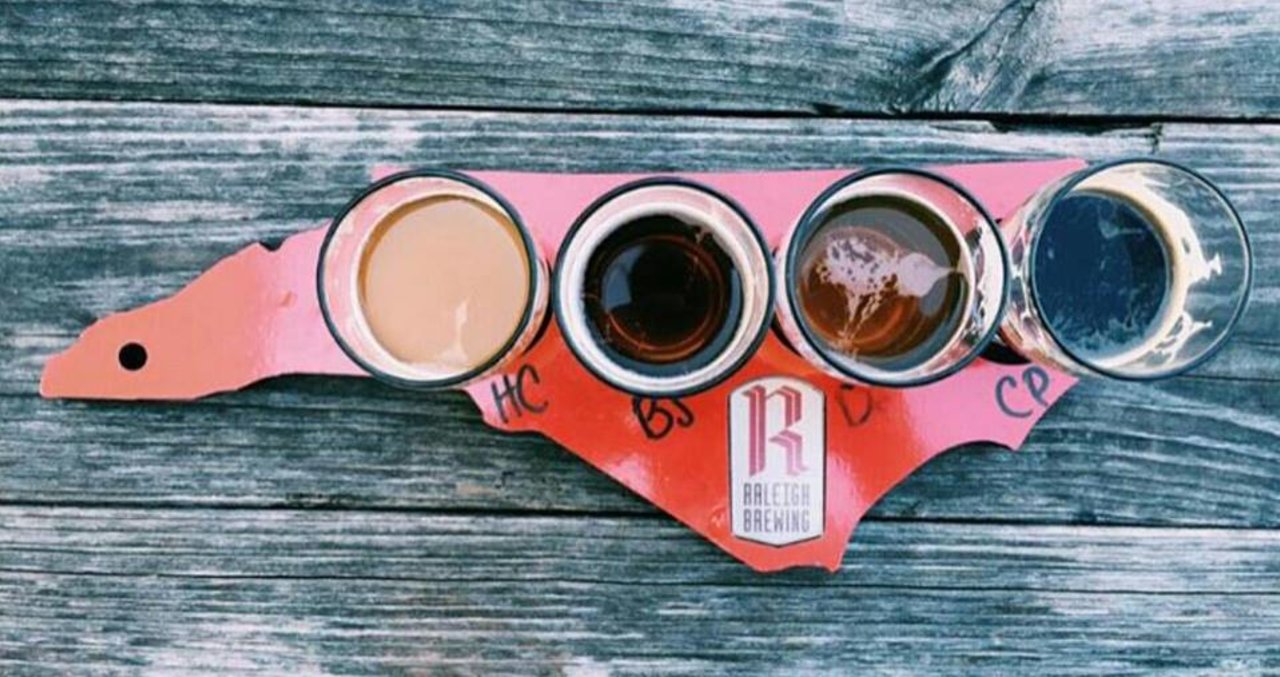 One of the stalwarts of the nationally-recognized craft brewing movement here in Raleigh, Raleigh Brewing Company, has made its mark not only with great beer and a terrific taproom but also with its support of the entire commercial and home brewing community throughout the area.
When founders Kristie and Patrik Nystedt created Raleigh Brewing Company at 3709 Neil St. (across from Meredith College) they also launched Atlantic Brew Supply in the same space, which has quickly become the area's leading provider of turn-key support for beer making, serving both hobbyists and commercial brewing enterprises. A smart move, considering the explosive growth in brewing operations in the local market.
As president and CEO, Kristie presides over the business operations of N.C.'s first female-owned brewery. Patrik, serving as COO and technical manager, oversees brewing operations along with production manager and head brewer Alex Smith. While Kristie, a Michigan native, and Patrik, a naturalized Swedish-American, represent the diversity of our growing city's populace, their brewery and their beers celebrate Raleigh with an intensely local focus.
Among their core beers are selections that include City of Blokes English Bitter, House of Clay IPA and Hidden Pipe Porter, named respectively to acknowledge Raleigh's distinction as the City of Oaks, Shaw University's legacy and the iconic Briggs Hardware store. And then there's the wildly-popular Hell Yes Ma'am, a "dangerously drinkable" Belgian Golden Ale that clocks in at 9.2% ABV.
Current seasonals from Raleigh Brewing include Holiday Bash Spiced Winter Warmer and The Miller's Toll Imperial Oatmeal Stout. Holiday Bash takes the best of harvest and Christmas season flavor profiles to create a festive palate that sings of pumpkin pie (naturally), oranges, hazelnut, sugar cookies, cinnamon and vanilla. The Miller's Toll is a robust stout that delivers big flavor, blending roasted coffee, chocolate and rich caramel at 9.1% ABV.
The Nystedts and their crew have also taken great care to create a welcoming atmosphere at the 3,000-square-foot taphouse. Family-friendly–even dog-friendly!–the tasting room opens at noon every day and features board games, darts, cornhole and one old-school Galaga video game, in addition to hosting some of Raleigh's best food trucks five days a week. And of course, there is yoga on Sundays.
For those interested in the art of brewing beer, back-of-the-house brewery tours start at 3pm on the first and third Sat. of each month. If you want to learn how to make beer at home, or just make the beer you're brewing a lot better, the staff at Atlantic Brew Supply has you covered.
Comments