Raleigh "Can't Miss": The World's Largest Dinosaurs
Tuesday, February 03, 2015, 2pm by Leigh Powell Hines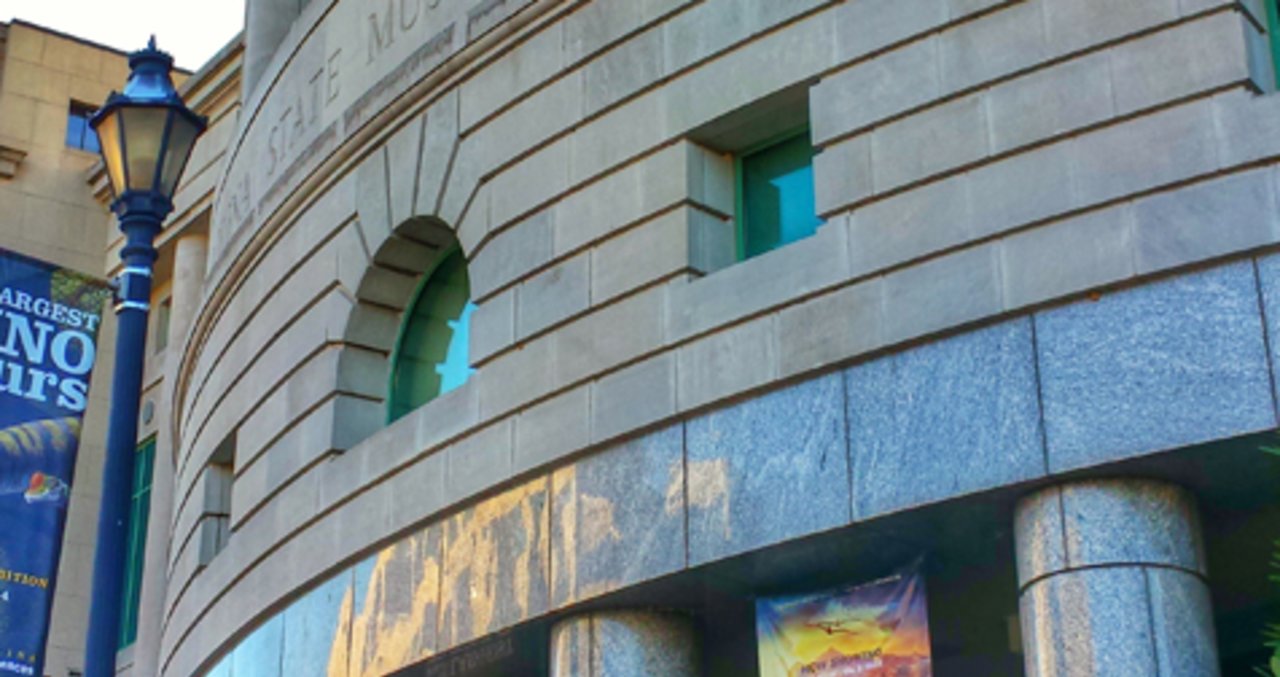 There's something BIG in town, and you don't want to miss it. I took the kids to the North Carolina Museum of Natural Sciences recently to see The World's Largest Dinosaurs, a new exhibition about the super-sized sauropods, the most colossal animals to walk the earth.
I'm not well-educated on dinosaurs at all. In fact, most of my knowledge comes from the public television show, Dinosaur Train. I knew dinosaurs were big, but man, that sauropod is BIG. Some sauropods reached lengths of 130 feet. This is a fun, educational exhibit that the whole family can enjoy. It's not scary for little children at all, but I do think elementary-aged children would enjoy this exhibit the most. I have a five-year-old daughter, and she almost wanted to run through the exhibit quickly, however, the museum does an excellent job of keeping younger children engaged through interactive play areas. It's fun to see if you can fit in the gigantic dinosaur footprint.
I personally got a big kick out of seeing how many greens the sauropods ate daily.
They weren't kidding when they said BIG. Talk about an enormous salad bar.
The BIG highlight of the exhibition is the detailed model of a 60-foot-long Mamenchisaurus. You actually see this fellow breathe and watch him digest food. The World's Largest Dinosaurs takes visitors beyond the bones and into the bodies of these titans, shedding light on how heart rate, respiration, metabolism and reproduction are linked to size.
Your future paleontologists (your kids!) will enjoy digging in the exhibition's fossil pit before heading into the gift store where they can take home their own baby dinosaur (the soft and cuddly kind).
This is a ticketed-admission exhibition in the museum. Get $4 off adult tickets here! Tickets are free for museum members.
The World's Largest Dinosaurs will run through Apr. 12. In conjunction with the exhibit, the museum is holding a special lecture series through Mar.
Comments