Raleigh "Can't Miss": Videri Chocolate Factory
Tuesday, December 09, 2014, 3pm by Leigh Powell Hines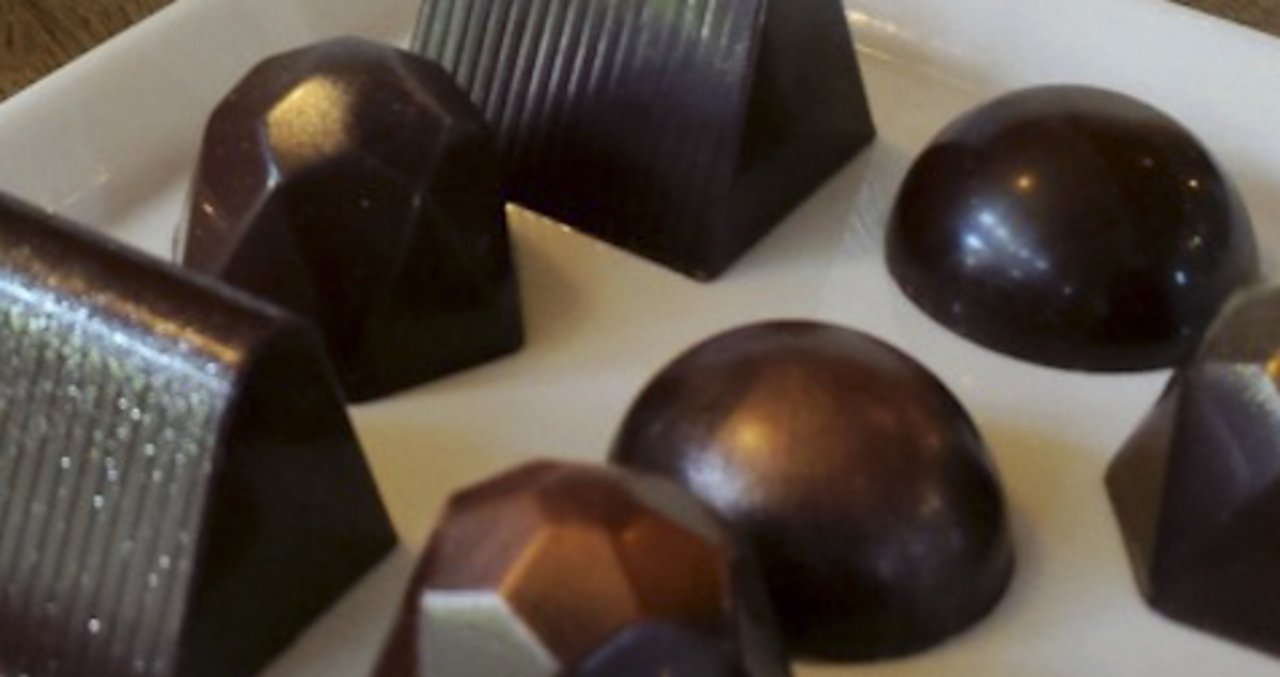 Raleigh's sweet chocolate secret is out.
Raleigh residents, like me, have known that downtown Raleigh's Videri Chocolate Factory makes some of the best chocolate in the nation. The factory carefully curates its cocoa beans throughout Central and South America using fair-trade practices. It sources only the best organic cocoa beans, cocoa butter and organic sugar.
There is nothing artificial about Videri chocolate.
You can eat each bar, rich in antioxidants, and know you're eating chocolate with whole, organic and fair-trade ingredients.
It's been a sweet year for Videri.
In 2014, Videri earned the coveted Good Food Award for its first single-origin chocolate bar 90% Dark Chocolate Ecuador Camino Verde. GQ magazine included the same bar among "The 50 Best Things To Eat Right Now: Chocolate to Die For" its Nov. issue.
Videri offers guests a true bean-to-bar experience. There is a fascinating self-guided tour that takes you through the chocolate making process. The trendy Warehouse District that Videri calls home is a thriving creative hot spot, and with a coffee bar inside Videri, you won't want to leave.
Videri's confections make perfect holiday gifts.

This winter, Raspberry, Orange-Buttercream, Coffee and Pear-Mint. Lemon and Lavender vegan confections will be available through Valentine's Day. Videri is also offering its first-ever 16-piece Valentine's box in 2015, including French Martini and other seasonal flavors ($40). Six-piece boxes of any combination of truffles are available for $16.99 and individual confections are $2.50 each.
Videri's popular Peppermint Bars ($9.99) are a holiday season staple for the chocolate factory as well as its Flagship Four Gift Box–featuring 50% Dark Milk, 70% Classic Dark, Sea Salt and Pink Peppercorn Bars (four bars/$19.99)–and the S'mores Pack ($21.00).
My personal favorites are Sea Salt and the 70% Classic Dark. Who am I kidding? I'll take one of everything, please.
Videri Chocolate Factory is located at 327 W. Davie St., Sweet 100.
Comments