Raleigh, N.C., Area Brewery District: Apex and Cary
Monday, January 18, 2016, 8am by Lacie Lindstaedt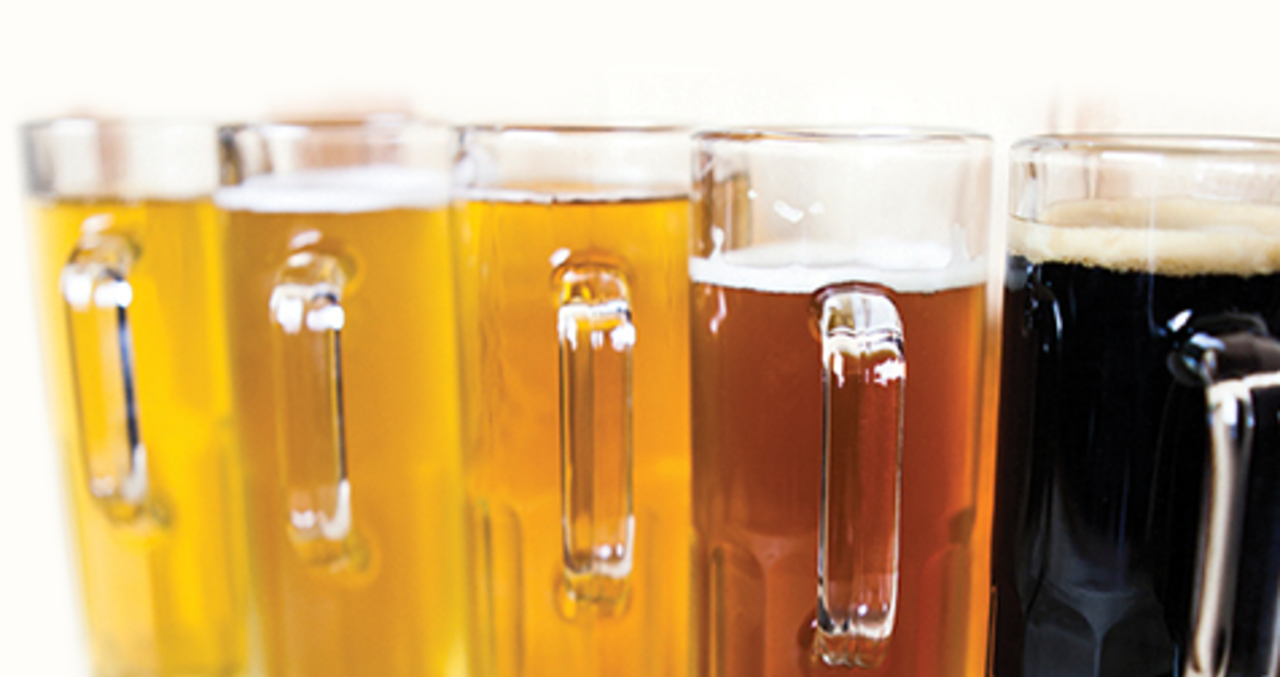 Two of the 11 towns in the Raleigh, N.C., area, Apex and Cary are growing in population, culture and now in the craft beer scene. Each has a brewery you can't miss and are great to visit in a day if you have a designated driver*. When visiting, stop by these brew spots and taste pure goodness.
Brüeprint Brewing Company
Brüeprint Brewing Company is located near downtown Apex and produces quality, handcrafted beers throughout the year with special seasonal brews. The brewery was created as a place for customers to enjoy traditional social interaction while sampling delicious beer. The owner, an area local, held a 20-year career in water treatment engineering and has now transferred that knowledge to brewing one-of-a-kind, handcrafted ales for beer enthusiasts and visitors alike.
Brüprint is the first full-scale brewery in Apex and offers year-round beers such as the Pale Brüe Eyes (pale ale), Brüe Scarlet (amber ale), Brünette Brown Ale (brown and chocolate ale) and Edinbrüe Scotch Ale (malty Scotch Ale). Current seasonal brews include Zambrüeni, a refreshing craft lager perfect for cheering on hockey games, and Midnight Brüe, a smooth stout to keep you warm during the winter with hints of coffee, chocolate and dark fruit.
Visitors can check out the brewing process and meet the brewers during a scheduled tour or by setting up a private viewing. Scheduled tour dates are posted on Brüeprint's website, once determined. Every Tues., a run club gathers to exercise and enjoy a beer afterwards. Food trucks are often in the parking lot on weekends, so good eats are always nearby.
Fortnight Brewing Company
Fortnight is located about six miles from Brüeprint, in Cary, and is focused on producing the tastes of U.K.-style beers. The goal of the brewery is to take traditional U.K. styles and introduce authentic recreations to the U.S., including a line of session beers that will always be on tap, which is typical in the U.K. Also part of the theme, cask-conditioned ales are readily available for visitors to try straight from the keg or cask. See the list here.
Fortnight's year-round offerings include the English Ale, Porter, Blonde Ale, Coffee Amber, ESB and the X-Pat IPA. Seasonal brews pass through the brewery from time to time—keep an eye on the brewery's Facebook Page to see when new brews will be released.
Periodically, food trucks are parked outside the building to allow options for food during the big game. The taproom also features live music and meetup groups weekly. For those who want to learn about what goes into a real U.K.-style beer, brewery tours are available the first Sun. of each month at 2pm, 3pm and 4pm.
For more Raleigh area brews, see the full list of 21 breweries here. Cheers! 
Please drink responsibly.
*Please have a designated driver. Don't drink and drive. Raleigh area ground transportation options are listed here. 
Comments