Raleigh, N.C., Artists to See at Hopscotch Music Festival
Saturday, August 29, 2015, 11am by Emma Witman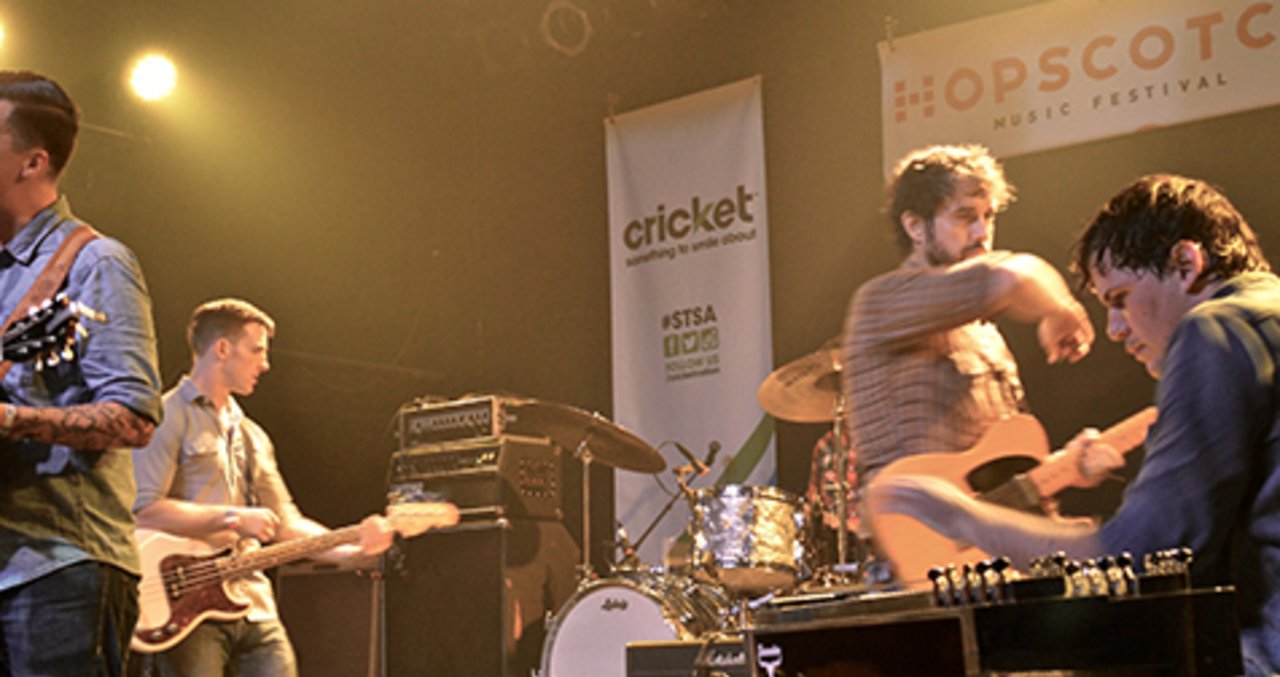 Rappers, rockers and headbangers descend on Raleigh for Hopscotch Music Festival (get tickets) in less than two weeks. Now in its sixth year, Hopscotch features more than 140 acts across an array of genres. The three-day festival kicks off Thurs., Sept. 10.
Several homegrown artists will play alongside acts from all over the state, country and world. Here are five enticing locals to tune into—we only wish we could catch all 18 of the Raleigh outfits:
Ace Henderson
Kings Barcade, Fri., Sept. 11, 10pm
Brooklyn-born and Raleigh-bred, Ace Henderson raps in soulful, self-assured tones of liquid gold. The 21-year-old's dynamism could elevate him to stardom: dual rap and singing voice, thoughtful lyrics and a wavy, electro-based production sound that effortlessly blends and tinkers with well-known beats. Listen to the soft trap bass snares on "MIA" or be mesmerized by his lyricism on "#Abstract (The Twitter Rant)" from ALLENEP2 released last year.
Luxe Posh
Neptunes Parlour, Fri., Sept. 11, 10:30pm
For an authentic Raleigh night out at Hopscotch, head beneath Kings to Neptunes Parlour—local DJ Luxe Posh will feel at home in the downstairs dance venue she's gotten bouncing many times before. Breniecia Ruben is also a member of the Full House Collective, whose monthly First Friday sets keep a long-running Raleigh tradition alive at Five Star on Hargett St.
American Aquarium
City Plaza, Sat., Sept. 12, 6pm
American Aquarium's 10-track album Wolves has their signature twang but draws more heavily on the alt rock sound that inspired their handle (lyrics from "I Am Trying to Break Your Heart" by Wilco). Formed in 2006, the band has maintained an admirable dedication to touring, and lead singer and songwriter BJ Barham's honest lyrics—full of personal narratives about last calls, lost love and long horizons—win over listeners one fan at a time, one show at a time. The group is both a local draw and talked-about export, picked by Rolling Stone for their "10 New Country Artists You Need to Know: Winter 2015" list.
Choked Out
Kings Barcade, Sat., Sept. 12, 11pm
Choked Out is a new collaboration between Raleigh's Blursome and Eyes Low, which plays at Contemporary Art Museum (CAM Raleigh), Thurs. at 10:30pm. The experimental group's layered sound has a foreboding, unexpected quality that draws you in. It's hard to tell how far and in what direction the group's sound will go, but one thing is for sure: Choked Out is crafting compelling frequencies in Raleigh's emerging electronic scene.
Birds of Avalon
The Pour House Music Hall, Sat., Sept. 12, 11:30pm
This is a band that embodies Raleigh: guitarists Paul Siler and Cheetie Kumar co-own (with two other partners) Kings, Neptunes, and the restaurant Garland; bassist David Mueller is a Neptunes staple, playing an additional solo set there as TYZVYX on Thurs. night at 9pm; and drummer Scott Nurkin is a well-known N.C. muralist. As Birds of Avalon, the four spent the last eight years creating wonderfully-woozy, 70's saturated rock. They're a flock of six now, and the reconfigured lineup has re-energized the band, as evidenced by a recent slate of rollicking opening performances for Future Islands.

Other Raleigh artists playing Hopscotch:
Thurs., Sept. 10
Some Army
Lincoln Theatre, Thurs., 8:30pm
Chulo
CAM Raleigh, Thurs., 9:30pm
Acid Chaperone
Deep South The Bar, Thurs., 10pm
Fri., Sept. 11
Naked Naps
Deep South The Bar, Fri., 9pm
Shitty Boots
Slim's Downtown, Fri., 9pm
Escher
The Pour House Music Hall, Fri., 9:30pm
New Music Raleigh
A.J. Fletcher Opera Theater, Fri., 10pm
No Love
Slim's Downtown, Fri., 11pm
Sat., Sept. 12
Vibekillers
City Plaza, Sat., 5pm
Less Western
Deep South The Bar, Sat., 9pm
Bandages
Slim's Downtown, Sat., 9:30pm
Boulevards
CAM Raleigh, Sat., 9:30pm
Oulipo
Neptunes Parlour, Sat., 9:30pm
Comments