Raleigh, N.C., Nightlife 101
Friday, March 18, 2016, 2pm by Lacie Lindstaedt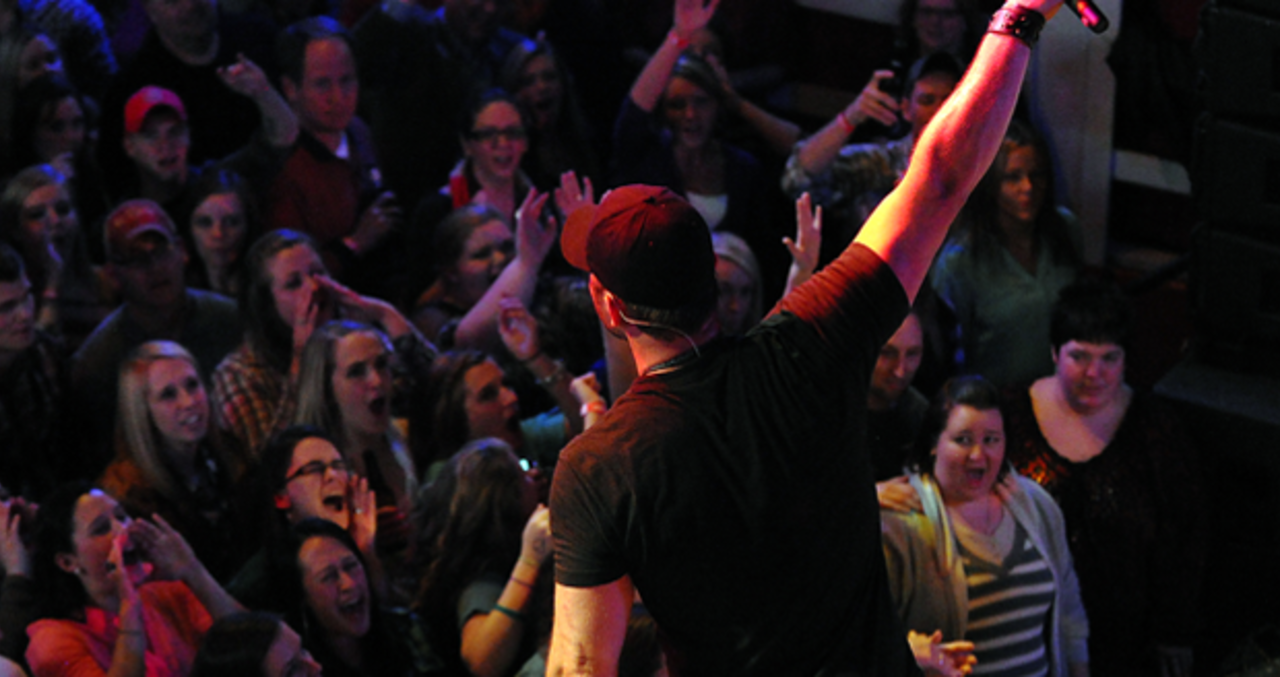 At night, Raleigh, N.C., buzzes with activity. Only a destination with the big-city energy yet small-town approachability of Raleigh can act as such a welcoming place to spend a night on the town. As you plan your evenings, use this quick 101 to navigate the vast network of bars, clubs, pubs and live music venues. You can also check out the full list of nightlife venues here!
Bars and Pubs
Almost 100 bars and pubs can be found throughout the Raleigh area, and the drinks aren't the only reason you should check them out. In downtown Raleigh, play the best classic and modern arcade games while sipping on drinks at Boxcar Bar + Arcade, or check out the town of Apex's Tyler's Taproom to play pool and try one of the 80 beers on tap. If you're looking for a rare brew, visit World of Beer - Cary, home to more 500 craft beers. And the new Raleigh Beer Garden is a can't miss for rare beers with the world's largest beer selection, made official when representatives from Guinness World Records visited in 2015.
Cocktail Lounges
Many of Raleigh's fine dining establishments offer lounges to enjoy a cocktail before or after dinner, such as the famous Wild Turkey Lounge at Angus Barn, with the largest private collection of Wild Turkey decanters in the world (more than 600 decanters are on display) or the award-winning Tony's Oyster Bar & Grill with live music in the town of Cary. In downtown Raleigh, the basement-level bar Foundation focuses on offering regionally-sourced liquor, beer and wine in a speakeasy atmosphere. Try a craft cocktail at Fox Liquor Bar, featuring a drink menu built by the culinary mind of Raleigh's famous chef Ashley Christensen. C. Grace is another can't-miss, known for live jazz music and classic cocktails.
Dance Clubs
Of downtown Raleigh's five entertainment districts, Glenwood South stands out as a great place to go with your dancing shoes. A district well known for its burgeoning nightlife scene, Glenwood South is home to the multi-level Solas Restaurant Lounge & Roof, featuring three levels of dancing (and a different DJ on each floor), and Still Life Nightclub and Ultra Lounge, boasting one of the best sound and lighting systems in town. The newer nightclub Alchemy features a lavish patio with a high-energy interior and some of Raleigh's hottest DJs.
LGBT Bars and Clubs
Downtown Raleigh's Warehouse District is home to a variety of LGBT venues, including Legends, a private club that has served the gay and lesbian community for almost 20 years. The Andy Warhol-themed bar and lounge Fifteen is a relaxing and chic place to gather with friends and listen to their grand piano while sipping on seasonal beers, wines and cocktails. Looking for karaoke? Head to Flex almost any night of the week.
Live Music Venues
It's no secret that Raleigh has the most live music in N.C. The area is full of passionate music fans and talented musicians that help to fill the 80-plus live music venues. From small concert venues like Deep South The Bar and Kings to the state-of-the-art amphitheaters and the 19,700-seat PNC Arena, you shouldn't have a problem finding a show during your visit.
If you've experienced the Raleigh area's nightlife scene, we'd love to hear what your favorite spots are! Share in the comments below. Cheers!
Comments