Raleigh, N.C.'s Cheetie Kumar Soars with Band Birds of Avalon
Monday, November 16, 2015, 8am by Charles Upchurch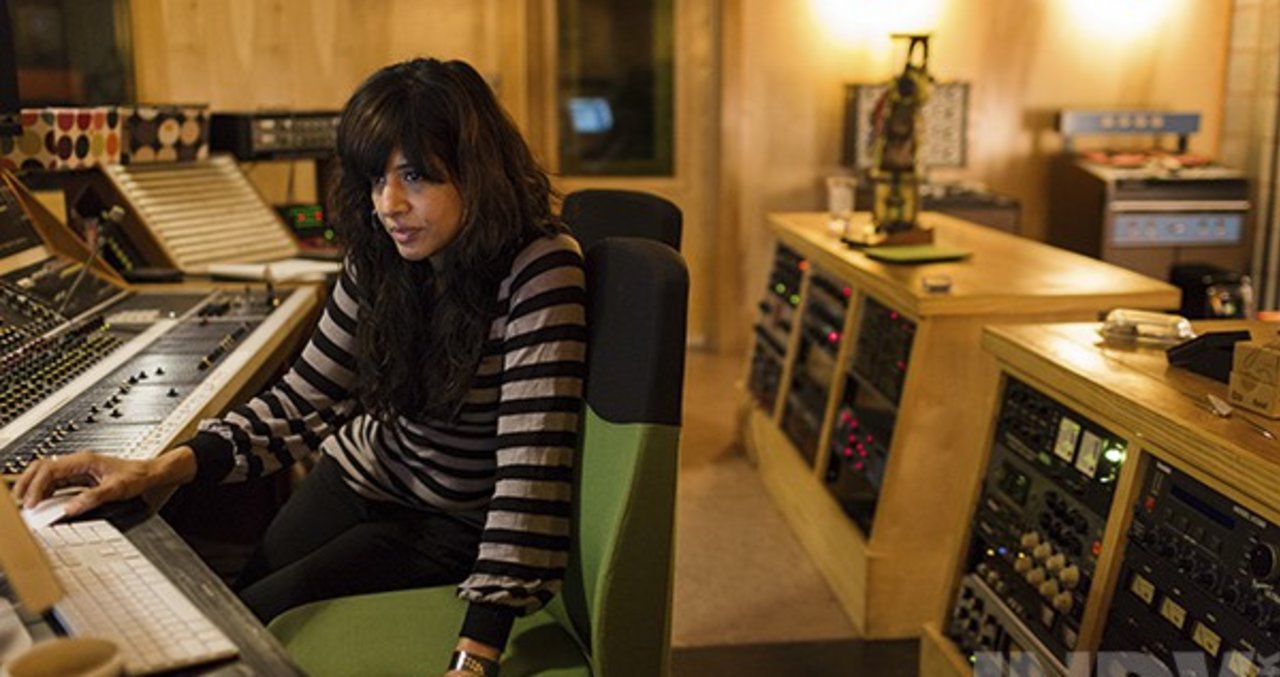 Last spring, IndyWeek posed the question on their Mar. 25 cover: Is Cheetie Kumar the Coolest Person in Raleigh? Walter magazine gushed about her iconoclastic style and "rock star persona." Mitch Easter, producer for REM and others in the Southern indie musical vanguard, called her a "Renaissance person." 
Is she simply the coolest? If that means being a force of nature who has blazed a trail of influence through the music, club and restaurant scene in Raleigh–all while managing to be one of the nicest people you'll ever meet–then the answer is most certainly, yes.
As a founding member and guitarist in The Cherry Valence and more recently the sonic tempest known as Birds of Avalon, Kumar has made her rock n' roll bones on the stages of the region for more than 15 years. Birds of Avalon has gained national attention for a driving, progressive sound that can pinball from loopy space jams to trip rock, explode into 70's power pop, slide into Zeppelin reincarnate then rev up with a stripped-down blues stomp. 
Kumar and her husband and band mate, Paul Siler, are also the impresarios behind the renaissance of Martin St. in downtown Raleigh, co-owning and operating Kings and Neptunes Parlour (with partners Ben Barwick and Steve Popson), and the restaurant Garland, where Kumar pulls duty as head chef. She was recently named one of "5 Southern Chefs to Watch" by OpenTable. Rock star, indeed. 
Kumar took time recently to sit down with me at Garland to answer a few questions about her music career. 
Give me a 30-second bio on Cheetie Kumar.
My parents moved here from India and I was born in the Bronx, where I went to high school, but we lost our visa and had to move back to India. We came back and I went to UMass but came to Raleigh to visit friends and loved it. I wanted to get into the music business and this seemed like the place to do it. I met Paul and started a band and that was it.
How would you describe the Birds of Avalon sound?
We keep changing but this is my favorite incarnation. I'd say now it's repetitive–a little bit hypnotic–pop music that's got freedom in it, I guess? More German, krautrock-influenced than American. Brian Eno mixed with Talking Heads, Berlin-era Bowie.   
I tried to get into your show at Hopscotch Music Festival and the line at The Pour House Music Hall was around the block. How are the live shows going lately?
They've been great–we're having more fun now than we ever have. I think that whatever it is we're going for is starting to come together.
What's the latest recording effort from Birds of Avalon and what's next?
We're working on finishing it. The EP, "Disappearance," that we put out in Jan. is maybe one chapter, but there are bunch of new songs we've been actively working on. Active, as in a volcano, you know. We're getting back in the studio this winter so we're trying to get the rest of them down.
What music do you enjoy listening to? Any local bands you recommend?
Give me anything made in Germany between '72 and '85 and I'm going to like it. As I get older I tend to listen to the same stuff, but I like Kraftwerk, N.O.I.S.E., Impala, Beach House, to name a few. There are a bunch of local bands that are great–Natural Causes, Lilac Shadows, Davidians, Heads on Sticks, Deep Sleeper, Bandway, Acid Chaperone, Enemy Waves. I could go on.
Please do, Cheetie. Please do.
Birds of Avalon is Cheetie Kumar, Paul Siler, David Mueller, Scott Nurkin, Missy Thangs and Jason Aylward. Check out the new music here. Keep an eye on their website for upcoming shows and try out Cheetie's delicious food at Garland.
Also, did you know Raleigh has the most live music in N.C.? Check out themostnc.com for upcoming shows in the area.
Photo credit: IndyWeek
Comments