Raleigh's 15 Most Notable Albums
Tuesday, July 08, 2014, 2pm by visitRaleigh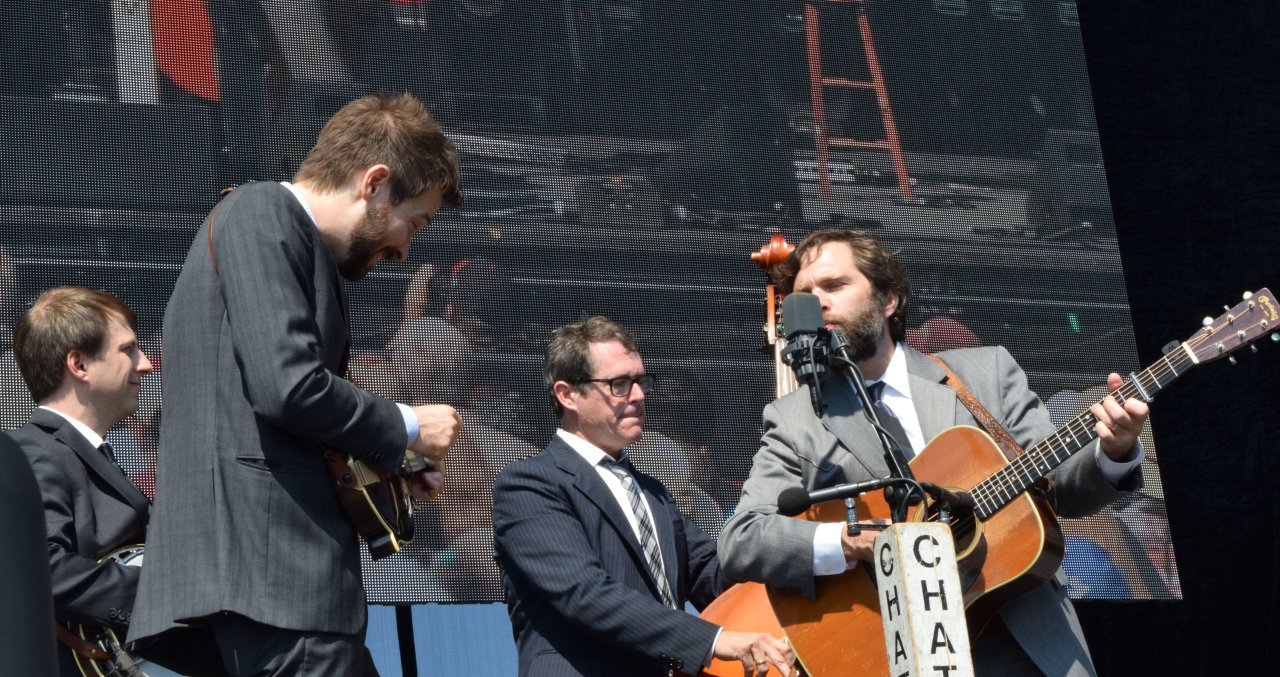 Written by Dave Rose
I was raised in North Carolina. I graduated from North Carolina State University in Raleigh, N.C. And 20 years ago I co-founded and am still president of Deep South Entertainment (DSE Music Group), a company based in Raleigh. Partially why I never made New York, L.A. or Nashville my home—although I spend a lot of time in each (mostly in Nashville, of the three)—is because of the amazing talent in this Raleigh, Durham and Chapel Hill area. I'm proud to call Raleigh home.
For those of you unfamiliar with the area, or to you natives that just want to tip your hat to the local favorites, here's a list of the 15 most notable albums to come out of Raleigh.
These albums reached global audiences and shaped the Raleigh music scene.
Just to clarify, I'm focusing on Raleigh for this list. It's undeniable the amazing music to have come from our neighboring cities like Chapel Hill (Southern Culture on the Skids, Valient Thorr, Superchunk, James Taylor, Squirrel Nut Zippers, Archers of Loaf etc.) or Durham (Branford Marsalis, Carolina Chocolate Drops, The Mountain Goats, 9th Wonder etc.).
But these are the 15 albums from artists that have called, or do call, Raleigh home. These are 15 albums that have been instrumental in reaching beyond the boundaries of Wake County and extending to audiences world-wide.
 
Raleigh's 15 most notable albums…
15. WPTF-680AM
(1930s and '40s) Rounding out the bottom of the list isn't an album at all, but it influenced hundreds, maybe thousands, of albums throughout history. Today Raleigh is known by many as the Bluegrass Capital of the World, hosting International Bluegrass Music Association's (IBMA) annual World of Bluegrass conference and festival. But long before organized bluegrass festivals, and even before the popularity of full commercial albums, WPTF (in the 1930s and '40s) influenced bluegrass musicians worldwide with their programming. This history is nicely documented by David Menconi and Thomas Goldsmith in a News & Observer article.
I'd venture to say that many of the albums here on Raleigh's "most notable albums" list are even, in some way, tied to the roots laid by WPTF's programming in the '30s and '40s. Bluegrass legend Bill Monroe even lived in Raleigh in the 1930s. WPTF, now a news station, was the nucleus of bluegrass music back then.
The remaining items on this list need no explanation, but I encourage you to look them up if you don't already know them. Discover Raleigh by discovering its great music.
 
14.  The Rosebuds – Birds Make Good Neighbors (2005)

13. The Embers – I Love Beach Music (1979)

12. Annuals – Be He Me (2006)

11. Tift Merritt – Another Country (2008)

10. The Love Language – Libraries (2010)


9. Nantucket – Nantucket (1978)

8. Corrosion of Conformity – Deliverance (1994)

7. The Connells – Ring (1993)


6. Chatham County Line – Wildwood (2010)

5. Dag – Righteous (1994)

4. Jason Michael Carroll – Waitin' In the Country (2007)

3. The Backsliders – Throwin' Rocks at the Moon (1997)

2. Cry of Love – Brother (1993)

1. Whiskeytown – Stranger's Almanac (1997)

This list was originally posted by Dave Rose on his blog, July 3, 2014.
Comments