Recipe: Cheetie Kumar's Mint and Cilantro Chutney
Tuesday, February 21, 2017, 6am by Tabletop Media Group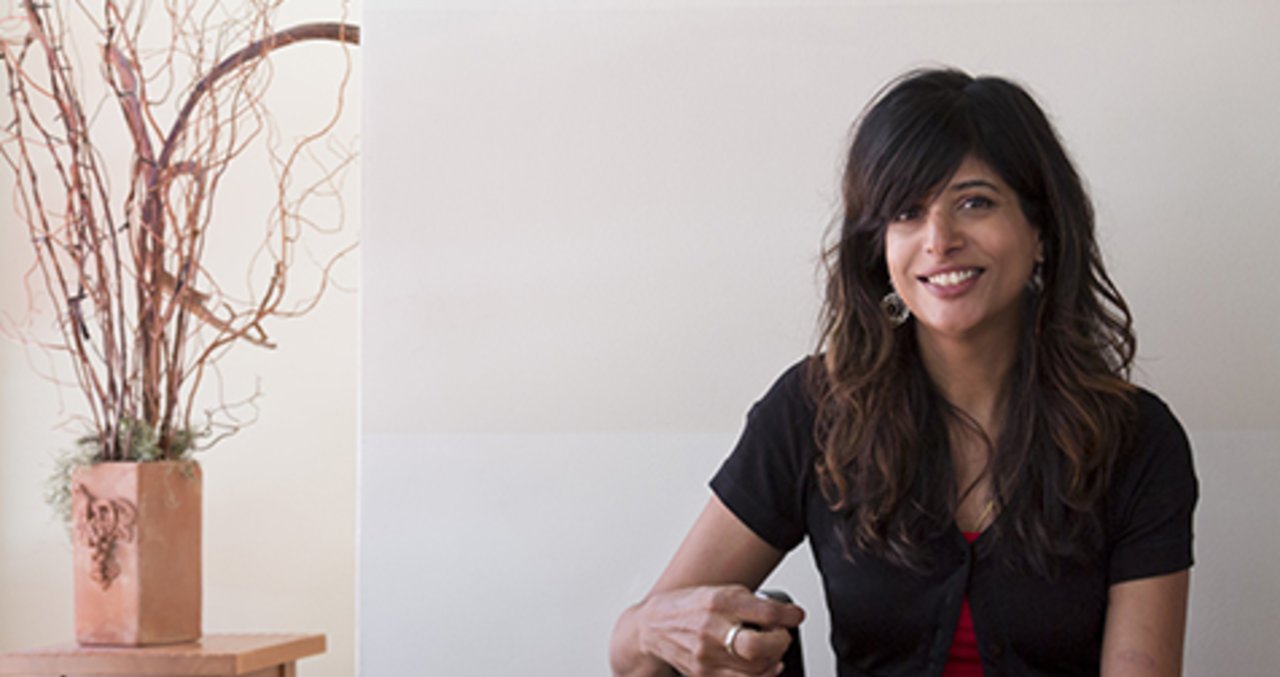 Garland, located in the heart of downtown Raleigh, N.C., serves up spice-driven seasonal cuisine with a focus on Indian and Asian flavors. Recently nominated for Best Chef: Southeast by the James Beard Foundation, Garland restaurant co-owner Cheetie Kumar is the mastermind running the show in the kitchen. Not only does she have her hands full with the restaurant, but she's also co-owner of two popular live music venues, Neptunes Parlour and KINGS. Plus, she still takes center stage as guitarist in her band Birds of Avalon and records studio albums.
Cheetie shares her recipe with us for mint and cilantro chutney, which is often served as a condiment with meals and is a component in many chaat (street snack) dishes that you'll find in India. "This bright, herbaceous chutney is almost like the salsa verde of India," Cheetie explains. Give the recipe a try at home, or try the chutney at Garland, served alongside the pakoras, "bird's nest" fritters of farmers' market vegetables, spicy chickpea and rice batter, included on our list of delicious global dishes in Raleigh, N.C.!
Mint and Cilantro Chutney
Ingredients:
2 cups packed cilantro (some tender stems are ok)
1 1/2 cups packed mint leaves
1/4 yellow onion chopped
Small piece peeled ginger root, chopped
1/2 serrano or green cayenne pepper (remove seeds if you don't want it too spicy)
4 T lemon juice
1 t lemon zest
Spice blend:
1 tsp toasted and ground cumin seed*
1 1/2 tsp toasted and ground coriander*
Small pinch red cayenne powder
1 tsp salt
1 tsp sugar
1 tsp amchur powder (optional)
1/2 cup ice water
Directions:
*Toast cumin and coriander whole seeds separately in a dry, heavy-bottom pan over medium heat until fragrant and just starting to crackle. Shake pan continuously to prevent burning. Remove from hot pan as soon as spices are toasted. Grind each one separately before measuring.
Combine spice blend and set aside.
Pour half of the water into a blender and add the onion, ginger and green chile and puree. Add the herbs in batches while pureeing till well blended. Add lemon juice, zest and spices and as much water as needed (a little at a time) to ensure a nice, smooth puree. Taste for salt, sugar and acid, and adjust as needed. Herbs vary in potency so don't be afraid to tweak!
Comments