Seven Barbecue Joints in the Raleigh Area
Tuesday, April 14, 2015, 11am by Kristy Stevenson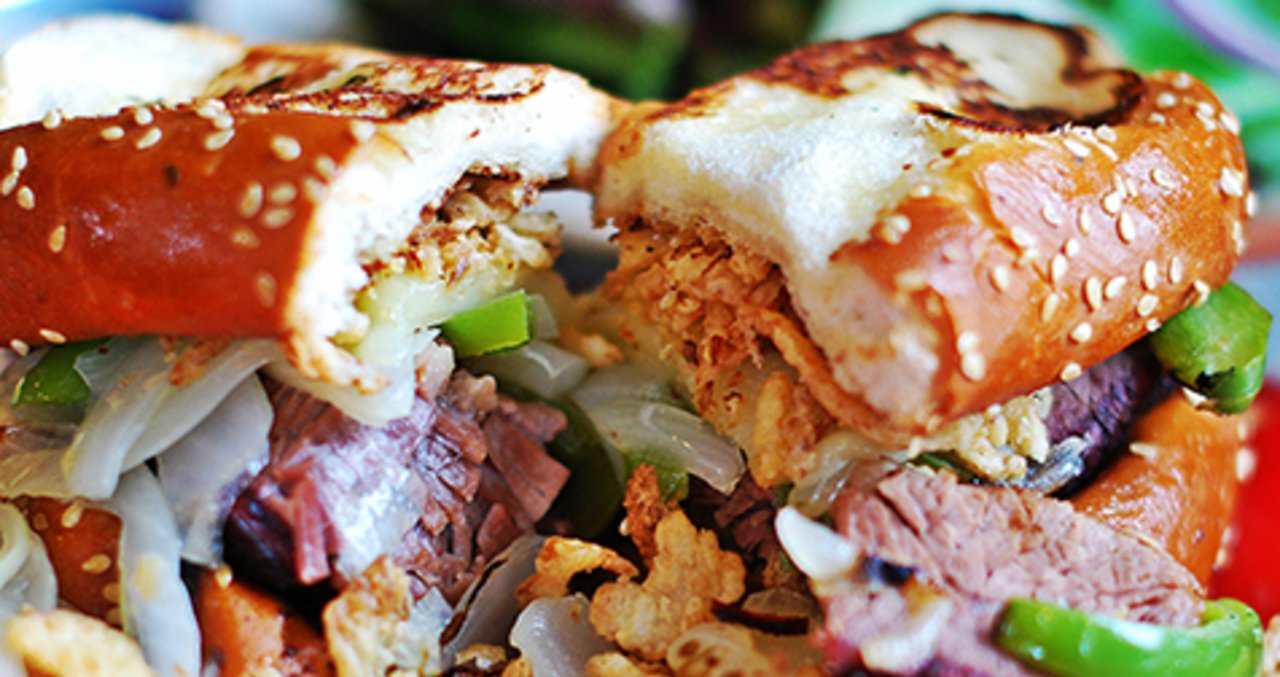 You don't have to be a Foodie to know that barbecue is a staple in the South. From chopped and pulled pork, ribs and brisket to mac 'n' cheese, baked beans, coleslaw, collard greens, okra, cornbread, hushpuppies and more, the menu items at barbecue restaurants are delicious. Try these Raleigh area hot spots (seven of many), and don't forget to top your meal off with some banana pudding or carrot cake.
The Pit
The smell of wood and charcoal or hot sauce and vinegar may be your first clue that authentic whole-hog, pit-cooked barbecue is being prepared. This restaurant's pigs are all raised in N.C. using AWA farm practices, and the freshest of the state's bountiful produce is featured in the starters, sides and desserts. The Pit offers a contemporary setting in a beautifully-restored 1930s meatpacking warehouse. 328 W. Davie St., Raleigh. Learn more

Clyde Cooper's BBQ
Serving Carolina-style barbecue on red and white checkered tablecloths since 1938. Pork shoulders and hams are melt-in-your-mouth tender, mixed with a splash of homemade sauce. Everything is made fresh daily with cholesterol-free oil. The pork is lighter because it's fully cooked before being added to a vinegar-based sauce, and the slaw is finely chopped and does away with the mayo. A trip to Cooper's will see you served unforgettable, delicious barbecue. 327 S. Wilmington St., Raleigh. Learn more
City Barbeque
Award-winning taste (authentic and inspired bold, craft barbeque) made with only the highest-quality meats with signature sauces on the side. Served "on a bun, naked or by the pound," huge smokers are loaded daily to guarantee some of the very best hickory smoked, hand-rubbed, juicy and flavorful meats. 1305 Kildaire Farm Rd., Cary, and opening June 1 at 110 Cabela Dr., Garner. Learn more

Aviator SmokeHouse
The SmokeHouse opened as a complement to Aviator Brewing Company's Tap House, located across the street. The restaurant is known for smoked wings that are deep fried to order (sauces can be spicy and are all created in-house using the brewery's beer), homemade onion rings, smoked pork pulled and chopped Eastern N.C. style. The restaurant strives to be farm-to-table, sourcing all vegetables locally and pork from N.C. 525 E. Broad St., Fuquay-Varina. Learn more
The Blistered Pig Smokehouse
Offering the very best in pasture-fed, humanely-raised meats. The pulled pork is a proprietary blend of house-smoked pork butts and slow cooked hams; the brisket is all-natural and heavily smoked in house; and chickens are slow-roasted, free-range whole chickens, cut up and served the way you like them. 225 N. Salem St., Apex. Learn more
Ole Time Barbecue
Jerry Hart's love for barbecue began when he was a child, helping his grandfather cook barbecue. He learned that time and patience are the first ingredients for good barbecue, and that lesson brought him far as the restaurant has become a Raleigh classic since opening in 1993. Plenty of hushpuppies and generous servings of barbecue make this a "can't-miss" spot. 6309 Hillsborough St., Raleigh. Learn more
Dickey's Barbecue Pit
At Dickey's, there are eight juicy, smoked meats and 16 fresh sides. Meat includes traditional Southern pulled pork, Texas beef brisket, St. Louis ribs, turkey, chicken, spicy cheddar sausage, Polish sausage and ham. All meat is smoked on-site and is available for take-out and catering. Kids meal, salads and vegetarian options available. Locations in Raleigh, Cary and Knightdale. Learn more

Now who's hungry?
Click here for a complete list of barbecue restaurants in the Raleigh area.
Header photo credit: City Barbeque

Comments