Seven Delicious Raleigh-Made Eats and Drinks for Your Next Get-Together
Wednesday, September 13, 2017, 4pm by visitRaleigh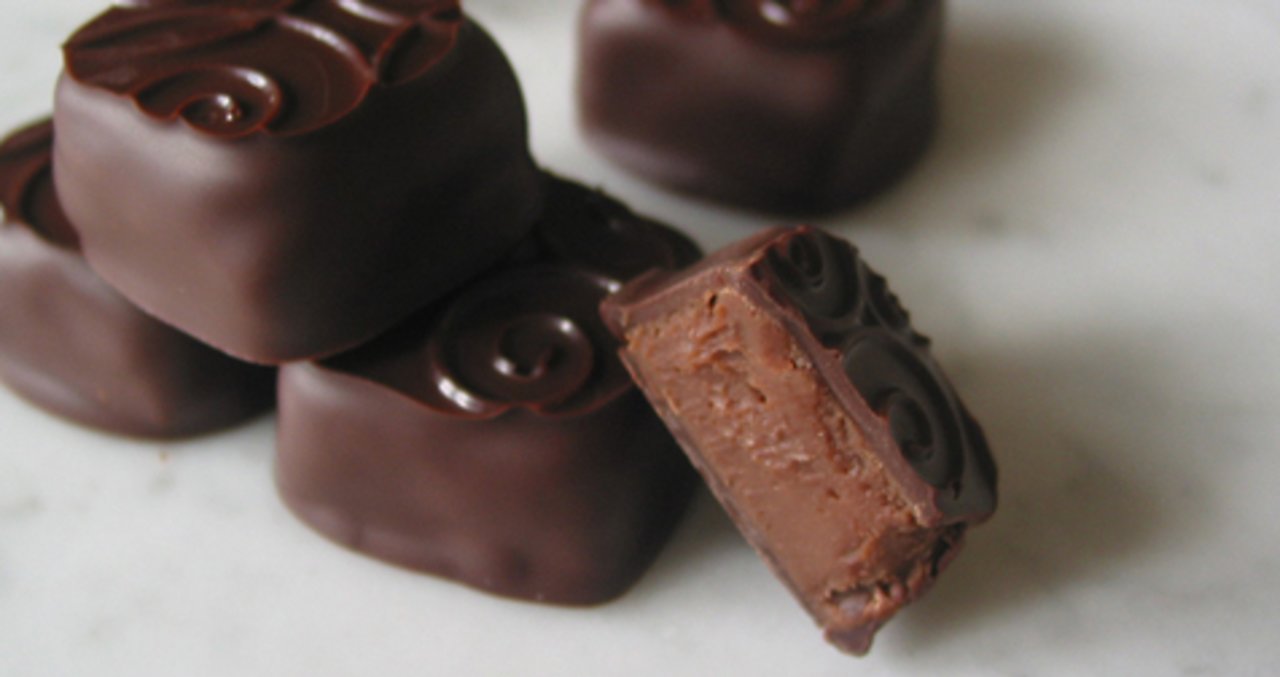 Raleigh, N.C.'s maker community offers up a line-up of delicious local eatables, from chocolate to popcorn, kombuchatea to barbecue sauce—if you want to take a taste of Raleigh home, that's a breeze in the City of Oaks. And gatherings with family and friends are perfect opps to share locally-made goods from the capital city that pack a lot of flavor and great stories.
Where to get them? There's a good selection of one-stop-shop stores and curators of Raleigh area and N.C. products, and a great one is downtown's Raleigh Provisions, which just opened in 2017 by Kim Hammer, owner of the popular dessert and cocktail spot Bittersweet. General manager Josh Lamm served us up a list of seven local eats you can find in the store. Plus, he shared a few other spots where you can find the products, if you're up for dropping into a couple of different places!
In Josh's words, here are some Raleigh-made highlights:
 
Tribucha Kombucha Tea
Tribucha got its start in 2014 through founders Jonathan York and Adrian Larrea. This hyper-natural kombucha-brewing company focuses tightly on water purity and ingredient sourcing to provide superior kombucha in the freshest capacity possible.
Drink it by itself for all the healthy goodness that it is or mix it with your favorite local liquor for a unique and easy cocktail. You can find their kombucha at Raleigh Raw, Raleigh Provisions and lots more places around the area. 
Michael's English Muffins
When Michael Annabelle Comisar started Michael's English Muffins, her goal was to provide legendary baked goods to the community and carry on her father's legacy of hospitality and attention to detail. The verdict? Just ask around town; these muffins are in high demand.
Sub out your buns and toast for Michael's English Muffins for barbecue sandwiches and hamburgers or a killer breakfast sandwich for a morning get-together. A few of the places to find these legendary muffins: Raleigh Downtown Farmers Market (Wednesdays, late April through early Oct.), Western Wake Farmers Market (Saturdays, year-round), Royale (as a hamburger bun!), Raleigh Provisions and Standard Foods. 
Endless Sun Produce
As North Carolina State University alumni and natives to the Raleigh area, Chase Werner and Matt Spitzer of Endless Sun Produce care immensely about sustainable growing practices, and constantly raise the bar on hydroponic produce quality. Add that to their fun dispositions and approachable product, and you've got a recipe for a thriving business.
Toss up a salad of Endless Sun butterhead lettuce or put it on your burger. This is the freshest lettuce we've ever tasted—coming from such a local farm clearly makes a difference. You can find their produce at Raleigh Provisions, Raleigh City Farm and as a cocktail ingredient at Bittersweet. 
Berry Brothers
Proprietor Adam Dillard founded Berry Brothers in Raleigh in 2015. As a Raleigh native, he knows well the local taste bud when it comes to barbecue sauces. His attention to careful sourcing of blueberries and strawberries adds a unique flair to his products as well as his passion for donating to local charities including the Humane Society and ASPCA. His berry-inspired barbecue sauces and salad dressing are perfect additions to any outdoor cooking.
Use Berry Brothers Blueberry or Strawberry Chipotle BBQ Sauce on any meat you like, from pork to ribs to chicken, and don't forget your bottle of Strawberry Rosemary Vinaigrette for those greens! Some places to get it in the Raleigh area: Raleigh Provisions, The Butcher's Market and Logan's Trading Company. 
Bone Suckin' Sauce
Beginning their sales in the back of A.J. Ford's truck, the masterminds behind Bone Suckin' Sauce at Ford's Foods have maintained a true Southern sensation. This uniquely Western-style barbecue sauce blends honey and molasses into the mix to differentiate itself from vinegar-based Eastern N.C. sauces and mustard-based S.C. sauces.
The styles and use potential of Bone Suckin' Sauce are endless. Use it as a marinade, as a finisher or as a dipping sauce for foods ranging from any protein imaginable to mac-and-cheese! Find your favorite at their store at the State Farmers Market, Raleigh Provisions, Logan's Trading Company and the North Carolina Museum of History Shop plus lots of other spots. 
Escazú Artisan Chocolates
Focusing on bean-to-bar production, Escazú Artisan Chocolates' (pictured in header) Hallot Parson founded an iconic local chocolate company a couple of years before he moved it to Raleigh in 2007. Together with chocolatier Danielle Centeno, the pair produce quality, lovely confections in their shop in addition to a number of inclusion and single origin bars.
Eat this chocolate alone, pair it off on a plate with nuts and cheese or treat yourself to an extra-decadent s'more around fire pits. You can find Escazú's chocolate at their retail shop, The Raleigh Wine Shop, Raleigh Provisions and Foundation.
Avenue des Chocolats
Specializing in European-style chocolate bonbons, Avenue des Chocolats chocolatier Gabriela Miu Kropaczek uses few ingredients and traditional methods to produce decadent-yet-delicate bonbons. Working in small batches for quality control and focusing on preservative-free ingredients results in superior two-bite treats that will wow your guests! Use her guide to tasting chocolate to educate yourself and your friends on buying the perfect piece for every occasion!
Offer these pieces of love on their own, as a beer or wine pairing or on a cheese plate. You can find them at Raleigh Provisions and the Midtown Farmers Market (Saturdays, mid-April through early Nov.). 
In addition to Josh's recommendations, you can also find local beer at Raleigh Provisions, plus, of course, at the many bottle shops in the area—you can't go wrong with sharing some delicious craft beer with friends!
Also, pick up some Hail Mary Bloody Mary Mix at the store to share, an all-natural, gluten-free mix that's the perfect blend of fresh juiced tomatoes, peppers, horseradish root and high-quality spices for a Bloody Mary!
Check out our larger list of local eatables from the Raleigh area here! 
Comments