Seven Fun Ways to Get Active in Raleigh, N.C.
Friday, May 19, 2017, 8am by visitRaleigh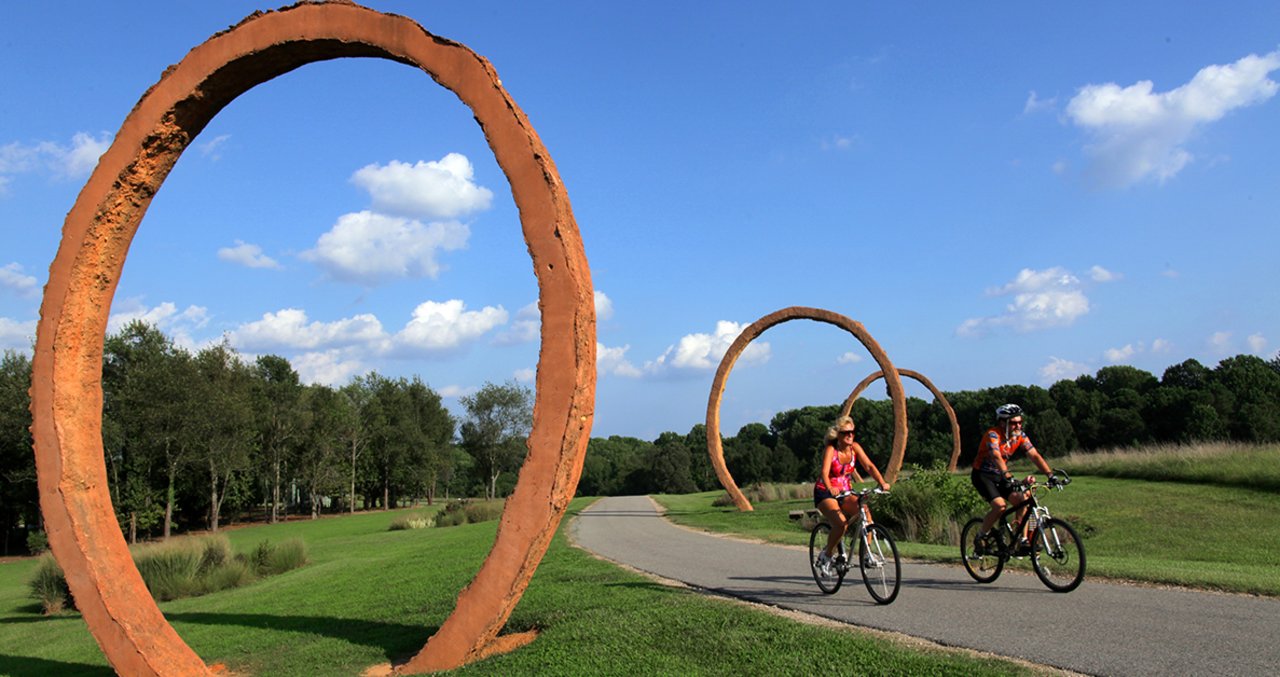 Raleigh, N.C., offers up fun (and a few especially unique) ways for you to get active when you visit. From climbing the highest indoor rock wall in a five-state radius to exploring scenic area greenways to riding at a five-time X Games gold medalist's world-class biking and skateboarding facility, here are seven ways to get your heart pumping!
 
Reach new heights
With facilities in North Raleigh and Morrisville (including the highest climbing wall in a five-state radius—55 feet!), Triangle Rock Club is a top spot for visitors looking to conquer fears and reach their full potential. Be on the lookout for managing partner Joel Graybeal when you're on site—he knows a thing or two about heights, starting his career as a rocket scientist working for The Pentagon. 
A day pass ($19 for adults, and $12 for children 11 and under) includes bouldering, auto-belay and top rope climbing (if you have a certified belay partner). Harnesses and shoes are available for rent at $5 each, and a belay device and carabineer are available for rent for $2.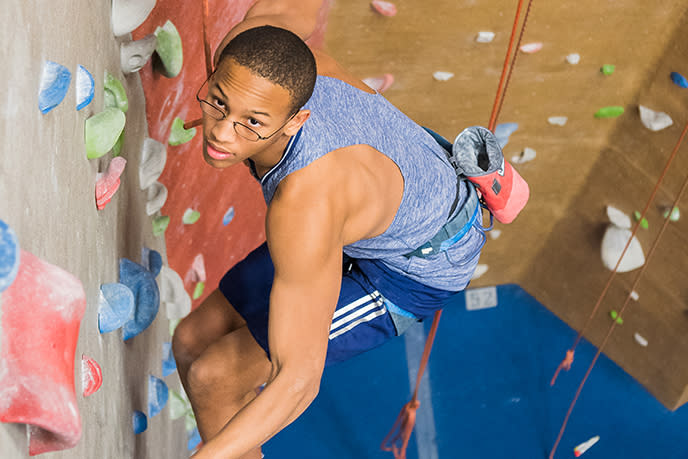 Hit the trails
Long referred to as a "city in a park," the Raleigh area offers more than 170 miles of hiking and greenway trails for energizing exploration and the best views of the destination's natural scenery. Allow us to take you on a visual tour of local favorites, here.
A few highlights: William B. Umstead State Park (pictured below), the Neuse River Greenway Trail (a segment on N.C.'s nearly 1,200-mile Mountains-to-Sea Trail!) and the Ann and Jim Goodnight Museum Park at North Carolina Museum of Art.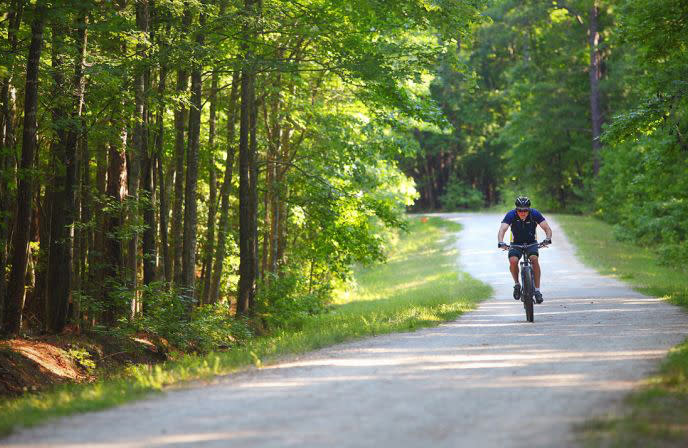 Get on the water
Combine relaxing views with a bit of exercise by heading to a body of water. Up for a kayaking adventure, a sailing excursion or in need of some fishing spots? We've got you covered with this guide to the Raleigh area's best watersport activities.
A few highlights: Lake Crabtree County Park, Lake Johnson, Fred G. Bond Metro Park, Neuse River Canoe Trail and Falls Lake State Recreation Area.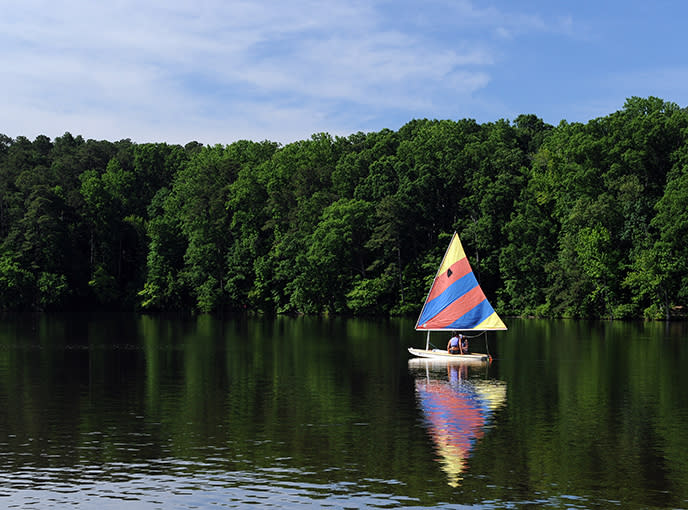 Catch some air
Founded by BMX pro rider and five-time X Games gold medalist Daniel Dhers, the Daniel Dhers Action Sports Complex is the largest family-oriented, year-round, BMX, mountain biking and skateboarding training facility in the world. Located in the town of Holly Springs, the 34,000-square-foot complex has an indoor and outdoor park (great for night riding) featuring a beginner's area, street plaza, pump track, box jump, foam pit and more. Get some sun in the outdoor park while you ride the pump track!
MTB and BMX bikes, scooters and skateboards are available for rent ($15 flat rate, and you can switch from one item to another if you want). Safety gear is also available for rent—elbow pads and knee pads at $3 each, and helmets at $5.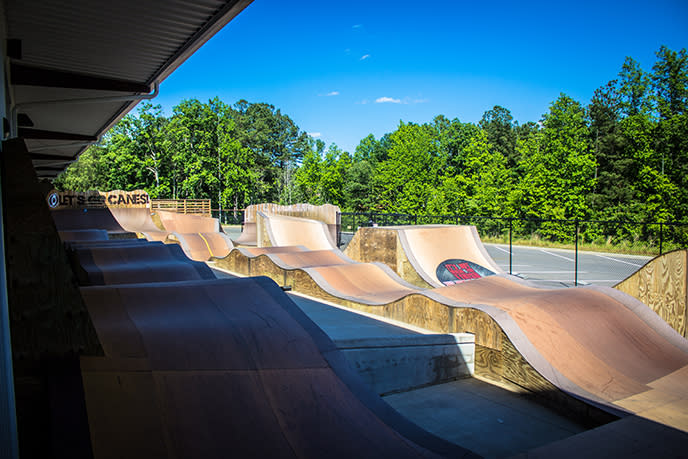 Swing through the trees
Set within the beautiful Blue Jay Point County Park, Go Ape is minutes from I-540 and just outside downtown Raleigh. More than just a canopy tour, the course is made up of rope ladders, Tarzan swings and zip lines. Suit up in athletic gear and prepare for two-to-three hours of adrenaline-filled fun in the trees. Insider tip: bring a pair of gloves as the ropes can be rough on hands.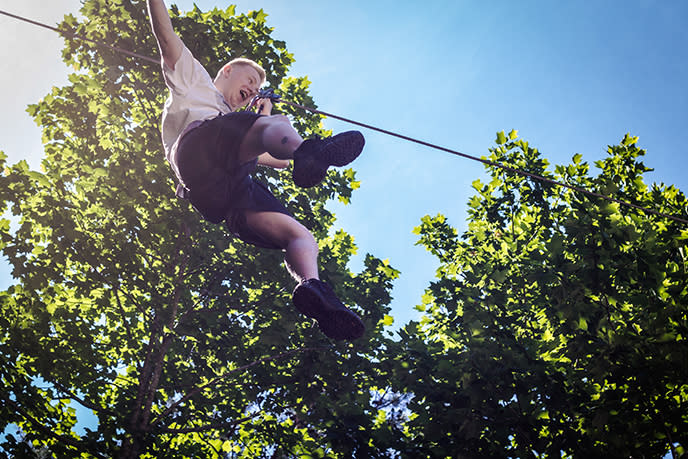 Triathlons, marathons and more
The Raleigh area hosts a bevy of running and racing events—perfect ways to see the destination with your friends and achieve challenging goals. From charity 5Ks to the popular IRONMAN 70.3 Raleigh (June 4 in 2017), there are lots of options and difficulty levels. See what's coming up, here.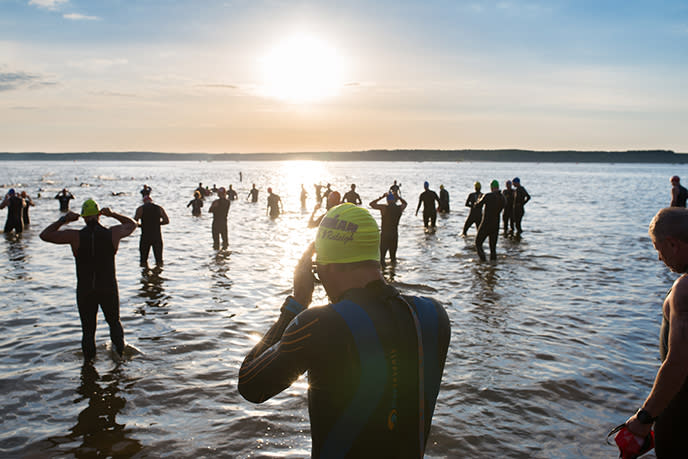 More recreation centers and sports facilities
Want to keep up with your workout routine while traveling? Browse through our lists of recreation centers and sports facilities to find a spot that's right for you. As Raleigh is among America's fittest cities, according to the American College of Sports Medicine (ACSM), you can bet on great gyms throughout the area plus locals up for training with you.
Get some laps in at the open-to-the-public, 72,000-square-foot Triangle Aquatic Center in Cary, with a 50-meter eight-lane competition pool, 10-lane 25-yard pool and warm water teaching pool.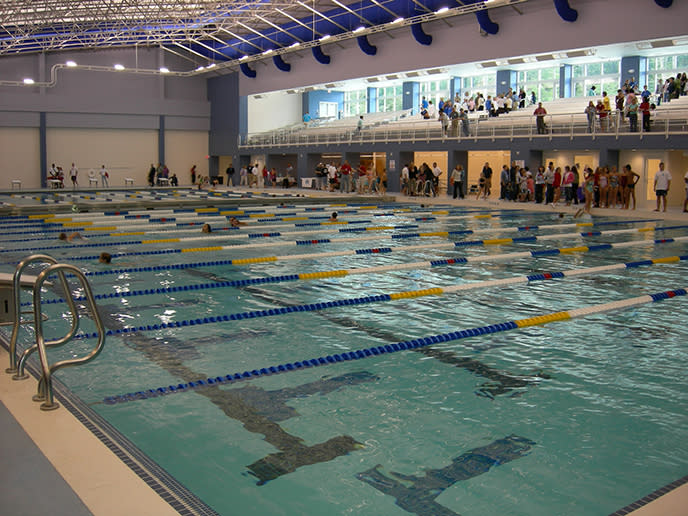 Eat great, feel great
Keep your body and mind refreshed (and your taste buds happy!) between activities with some of the area's healthiest restaurants. Check our list of 10+ spots to get locally-made organic juices, delicious salads, bowls and more, here!


Photos: Header/Capital Area Greenway Trail System, ITRE Bicycle and Pedestrian Program (cropped); William B. Umstead State Park, Visit North Carolina; Boat, Chris Adamczyk
Comments