Seven Places for Healthy Bowls in Raleigh, N.C.: Açai, Quinoa, Poke and More
Friday, February 16, 2018, 2pm by Tabletop Media Group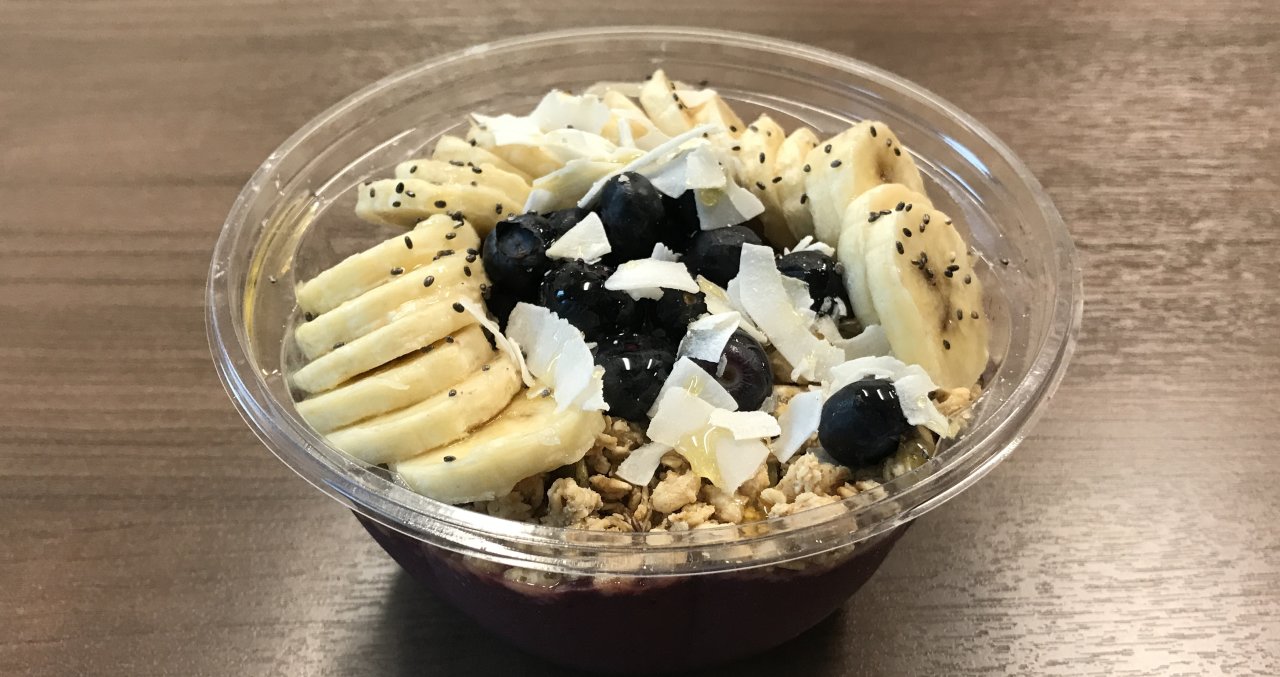 Still keeping up with those New Year's resolutions to eat healthy? Luckily, the Raleigh area is home to many great restaurants that value healthy living and quality ingredients without sacrificing flavor. We've curated a list of seven local places for quick, healthy bowls, including açai, quinoa, poke and a few more, perfect if you're on the go and also if you want to sit down for a fast, nutritious bite.
Have a long-time favorite not listed here that you want everyone to know about? Give us a shout on Facebook or Twitter!
For quite the filling meal, Happy and Hale's quinoa bowl is under 500 calories, making it an excellent, healthy option. This bowl includes golden quinoa tossed in a red pepper vinaigrette as well as black beans, tomatoes, onions, feta cheese, cilantro and avocado. Crushed blue corn tortilla chips are added on top for that extra crunch! Happy and Hale also serves up some of the best açai bowls around (pictured in header).

 
The poke bowls at Raleigh Raw are hits in the capital city. A go-to is the "The Hustle," which includes chives, dragon fruit, jalapeños, pistachio dust, sesame asparagus, seaweed salad, shallots and microgreens. Add tuna for your protein and grab a seat outside on W. Hargett St. on a warm day.

 
Built by a brother and sister team, Juicekeys is dedicated to offering all organic ingredients and has a stellar line-up of "power bowls" on the menu. For key lime pie fans, don't miss the Key Lime Matcha Bowl. Made with freshly-juiced lime, matcha, coconut cream and cashew butter, this healthy version of key lime pie is the perfect meal replacement. The bowl is topped with slices of banana, chia seeds, coconut chips and banana.

 
A visit to Sola Coffee Cafe is guaranteed to fill you up and keep you caffeinated. Along with one of their espresso drinks, try the veggie quinoa bowl for lunch. This bowl includes greens, hummus, chickpeas, sweet potatoes, red onions, beets, carrots, cucumber, pumpkin seeds, Sola green sauce and toasted sourdough. Sola also serves up açai bowls that visitors and locals love.

 
With locations in Raleigh and Cary, Diced is a local salad shop with a never-ending menu of salads, bowls and quinoa cups. One of our favorite options is the Spicy Thai Rice salad bowl with edamame, carrots, red cabbage, green onion, jalapeños, chow mein noodles and peanuts served with Diced's handcrafted Thai ginger dressing.

 
The best way to start off your day is certainly with a cold brew coffee and healthy açai bowl from New World Cafe. Kick-start your morning by opting for the bowl topped with sliced bananas, coconut flakes, strawberries, blueberries and slivered almonds.

 
Order up 100-percent organic and fair trade açai and pitaya bowls at this fun spot in Cary. Add in whey protein, vegan protein, avocado, super greens and more for $1, plus pick more additions including chia seeds, coconut flakes, lemon, honey and way more for $.75, bringing in your favorite tastes and ingredients.
Comments