Seven Spots for Fantastic Local Fare at North Hills
Tuesday, August 11, 2015, 9am by Emma Witman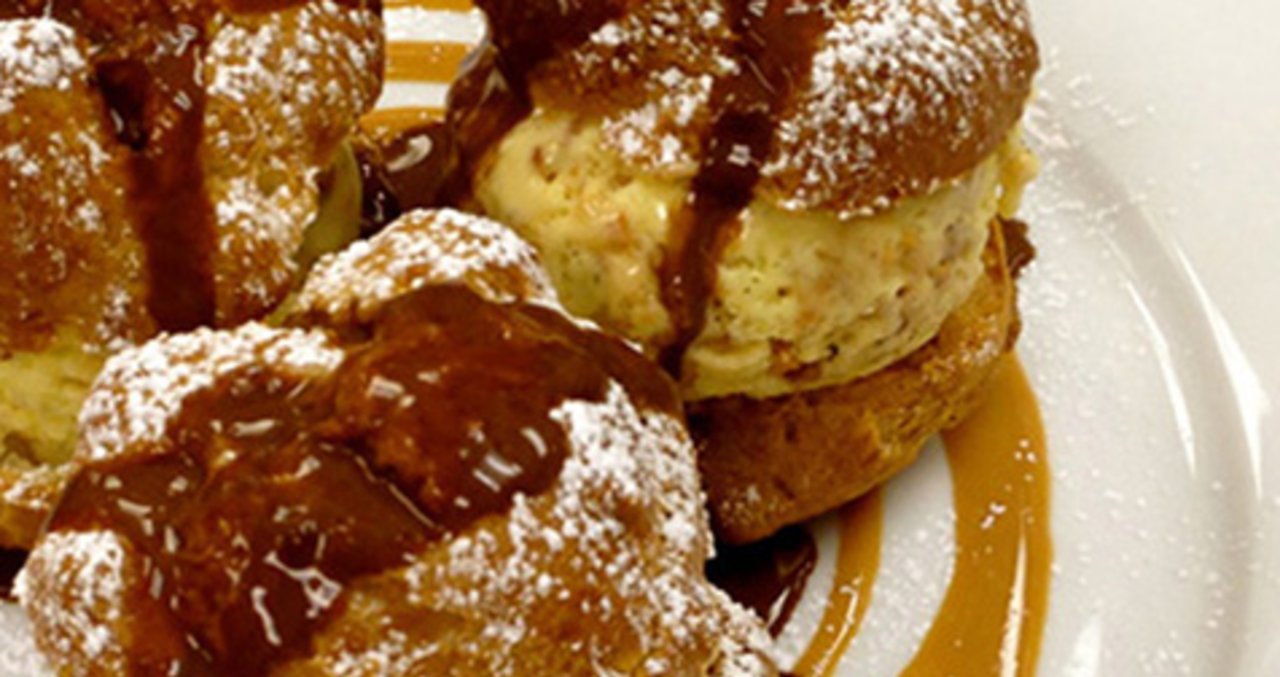 One of the best features of North Hills, a continually-evolving shopping, dining and entertainment area in Raleigh, N.C., is its cutting-edge culinary scene. From places that serve exotic dishes to the more classic regional fare, below are seven North Hills eateries to try. Visit and check these places out:
The Cowfish
For taste buds in search of unconventional flavors, we recommend The Cowfish. The restaurant gets its name from its fusion sushi-hamburgers—yes, you read that correctly. Order the flavorful Taste Explosion Roll, and you'll see a dish that looks like sushi, but tastes like a finely-seasoned Angus beef burger.
The Q Shack
"BBQ Tender as a Mother's Love" is the motto for The Q Shack, a locally-owned restaurant that specializes in barbecue and homemade sides from local, farm-fresh ingredients. Their meats are smoked on-site with a special blend of hickory wood and dry seasoning.
Coquette
For fine French dining, head to Coquette. Get ready to gush over the tender beef bourguignon, pommes frites in truffle oil, profiteroles with chocolate and more—bon appétit! Don't forget that French cuisine calls for a distinctive vin from Coquette's exclusively-French wine list and classic French cocktails.
Vivace
Vivace, meaning "lively," is a name that sets the tone for the dynamic Italian food to come: cold and hot antipasti dishes like savory meatball morsels in tomato sauce, wood-fired pizza and house-made pastas and signature entrees like ribeye steak with fondue. Pair with Italian wines, which dominate their collection, or the house-made limoncello, a tart, lemon-flavored liqueur.
b.good
The farm-to-fork movement has hit its stride, and you can experience it at North Hills at b.good. It's a simple concept: real food sourced from local farms. Whether it's a familiar side like fries, but hand-cut, oven-baked and purchased farm-fresh, or soft drinks from an all-natural, handcrafted recipe, b.good has an organic twist on every sandwich, salad, side and beverage.
Midtown Grille
For a quaint, casual atmosphere with creative cuisine, Midtown Grille is a great full-service restaurant option. For brunch, try the shrimp and grits with smoked tomato jus, chives and poached eggs. For pairing with a dinner entre, like the lamb ragu, order a drink infused with seasonal flavors to liven up their classic cocktails.
Edible Art
Finally, for desert, take advantage of North Hills's acquisition of a Raleigh classic: Edible Art. Sweet, Southern and scratch-made since 1982, Edible Art is one of the city's oldest bakeries, moved to North Hills last year from Hillsborough St. Try a custom dessert, with flavors available like honey lavender and key lime.
Comments