Six Delicious Winter Cocktails in Raleigh, N.C.
Tuesday, December 11, 2018, 12pm by Tabletop Media Group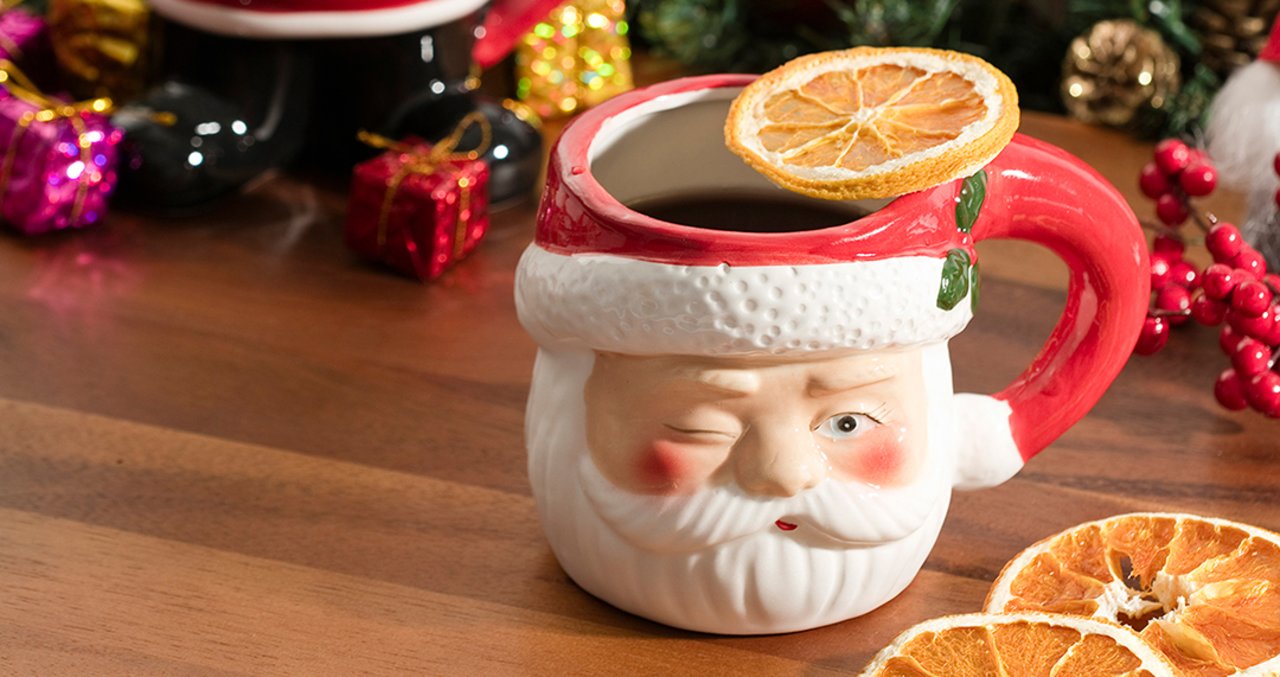 It's sweater weather, and we're all about cozying up at our favorite bars around the Raleigh area with a libation in hand. We've rounded up some of the best winter drinks to help you unwind, warm up and celebrate the season. Cheers!
 
Walking into The Haymaker, you'll feel like you've entered Santa's workshop. Haymaker has truly "decked the halls" with Christmas trees, snowflakes, giant presents and more. Their bar has been transformed into a winter wonderland and is one of the few bars that was selected by Cocktail Kingdom to participate in the "Miracle" treatment. Through the new year, Haymaker—just a three-minute walk from the Duke Energy Center for the Performing Arts, where holiday performing arts events are happening all season long—is serving up holiday-themed cocktails, including the Bad Santa. This warming drink includes mulled red wine, port, orange liqueur, spices and golden raisins. The best part? The Bad Santa is served in a Santa Claus mug, complete with the rosy cheeks and all!
Downtown Raleigh's delicious desserts and drinks lounge Bittersweet has whipped up a cocktail perfect for a cold night. Their Hot Plum Cider is made with plum gin, hot apple cider, lemon and allspice. Of course, while you're visiting Bittersweet, you might as well indulge in a few desserts to go along with your cocktail. Ask the bartender for the best sweets to pair with your cider.
 
Calling all bourbon lovers! One of the most popular downtown Raleigh nightlife spots, Whiskey Kitchen, is featuring a tasty, classic cocktail to enjoy during these cold months: the Hot Toddy. If you're not familiar with it, this beverage features bourbon, honey, lemon and hot tea (per your request) and is garnished with a lemon. Wrap your hands around the Hot Toddy and take it outside to the patio, or sit inside at the bar.
Fox Liquor Bar, a subterranean drinking den featuring classic and contemporary cocktails, is the brainchild of James Beard Award-winning chef Ashley Christensen. Down a flight of stairs just around the corner from two of Christensen's eating spots (Chuck's and Beasley's Chicken + Honey), you'll find friendly service, a laid-back vibe, lots of comfortable, dark leather seating and—you guessed it—strong drinks. Among those strong drinks this winter is the Black Volvo, which will do just the trick to warm you up and is part of the new cold-weather cocktail menu. With scotch, coffee liqueur, vanilla cream and cinnamon, this drink will warm even a Scrooge's cold heart.
 
White Cosmopolitan at Level7
Up on the rooftop of the AC Hotel by Marriott Raleigh North Hills, Level7 is getting festive with a new cocktail menu. A top spot for a classy date or night out with friends, the lounge offers drinks with an awesome view of the North Hills area (and don't worry, there are heaters!). Their White Cosmopolitan features Dixie Vodka, St Germaine, white cranberry juice and lime juice. The best part of all? Three fresh cranberries are dusted in "snow" and served on a dainty skewer as a garnish—total Instagram opp.
Head to the town of Cary and stop in The Mayton Inn to take in gorgeous holiday decorations while you sip on a cocktail. Serving up delicious drinks for the holiday season, their Not Eggnog is a delicious combination of bourbon, Benedictine & Brandy, brown sugar and egg yolk. This tasty drink is best enjoyed around a cozy fire.
Comments